Molicel P28A 18650 Battery
Only %1 left
SKU
molicel-p28-a-18650-battery
High quality Molicel batteries
Rechargeable Battery
2800 mAh typical capacity 18650 Battery
2800mah maximum discharge
25a continuous discharge rate
Batteries usually have a cycle life of between 200-500 cycles
Same Day Dispatch
Next Day Delivery
Molicel P28A 18650 2800mAh 25A Battery
This is one of the newer and highly anticipated cells out by major manufacture and With its first at bat, it hits a Grand Slam. This cell makes a typical capacity of 2,800 mAh in energy with up to a whopping 25 amperage in Maximum Continuous Discharge/Drain Rating.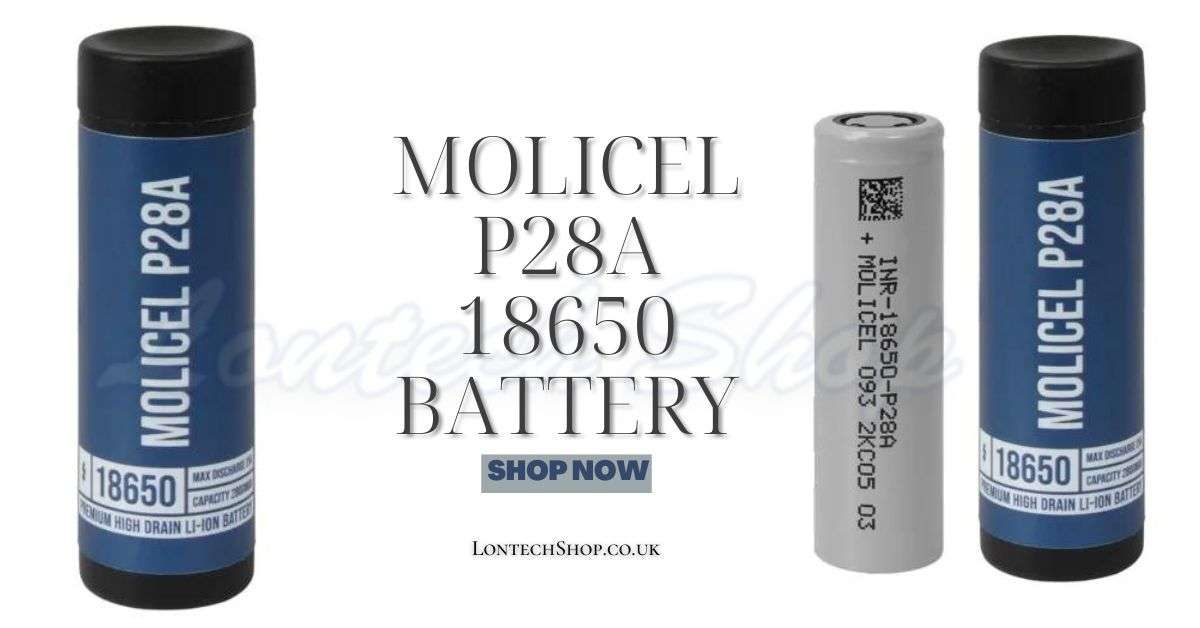 The Molicel P28A 18650 battery is a high-performance lithium ion battery that offers consistent and reliable performance with a maximum capacity of 2800mAh.
Despite the fact that the cell can only handle this amount of current without issue, you may expect a somewhat shorter cycle life. This is the 18650 form factor size's most powerful and longest-lasting cell, with a capacity of more than 2,800 mAh. When compared to any of its rivals, it hits the hardest during the whole duration of the discharge, as seen on a capacity graph. In the 18650 form factor, this is the finest cell for Ultra-High Discharge/Drain with moderate-high capacity.
Molicel Ultra-High Power Cell Series
High Discharge Current
Cycle life that is unusual
-40°C is the lowest recommended temperature for operation.
High thermal stability, high reliability
Very low impedance
Fast Charge Capability
Manufacturers Specification:
Manufacturer Molicel
Model P28A
Size 18650
Positive Terminal
Flat Top
Nominal Capacity 2800mAh
Continuous Discharge Rating (max) 25A max, 35A w/ temp cutoff
Continuous Current Rating (max) 75W max, Recommended 55W for good performance and long cycle life
Nominal Voltage 3.6V
Maximum Voltage 4.2V
Discharge cut-off Voltage 2.5V
Protected No
Rechargeable Yes
Approx. Dimensions 18.3mm x 65.05mm
Approx. Weight 45.8g
Country of Origin Taiwan
Associated Names INR-18650-P26A
Molicel P28A 18650 Battery Near me
Order your Molicel P28A 18650 Battery in 2 Pack or in single online for same working day dispatch using royal mail service, or pickup it up from our London store.

Lontech Vape Shop is the best go-to online vape shop for all your vaping needs, no matter your budget or your level of vaping experience.
How can I order products from Lontech Vape Shop?
If you are looking to order products from Lontech Shop. In that case, you can do so by clicking any product information or product code and adding it to the shopping cart and checkout the process to submit your payment information.
We accept major credit cards, such as Visa and Mastercard. Once your order has been placed, we will immediately send you a shipping confirmation email with the tracking number for your shipment. We hope that you enjoy your experience shopping with us!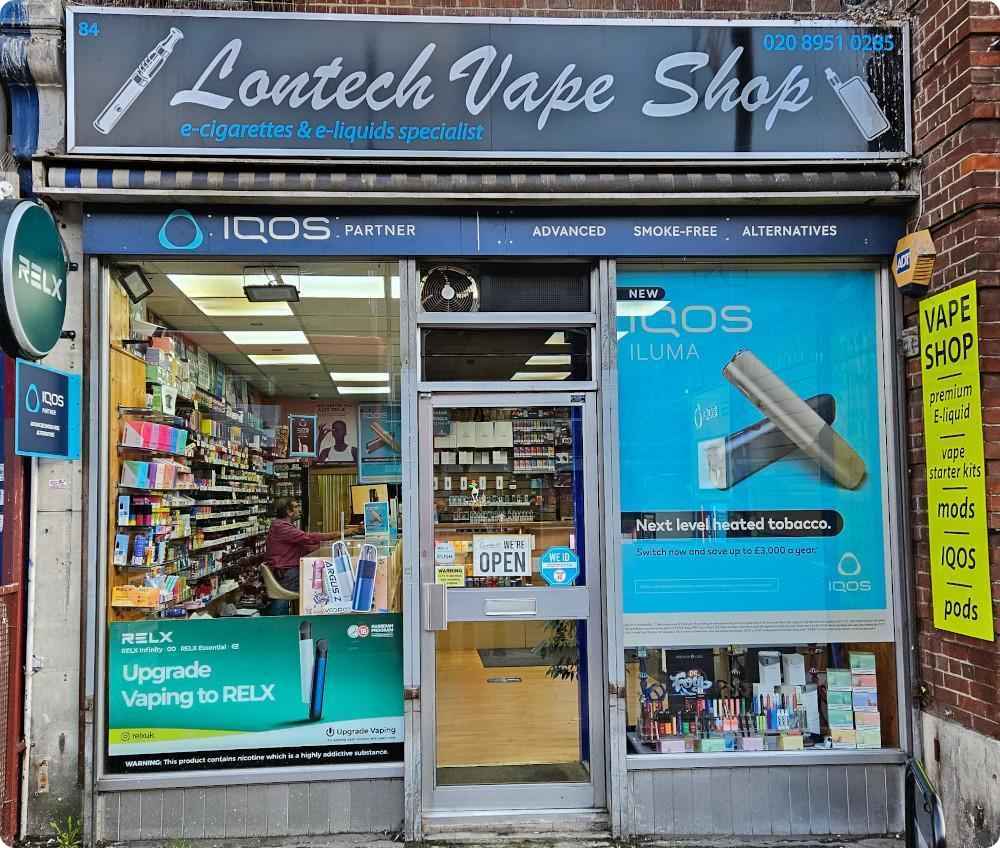 All orders placed before 3:30 pm Mon-Fri (excluding bank holidays) are dispatched the same day subject to availability for next day delivery. Orders placed after 4 pm on Saturday will be dispatched on the following Monday, while orders placed on public holidays will be dispatched on the next working day.
This ensures that you receive your device as quickly as possible, so you can start enjoying your vape right away. Orders will not be delivered on bank holidays and Sundays.
Check out the battery dedicated charger page like Golisi S2 2.0A Smart Charger, Golisi S4 2.0A Smart Charger with LCD Display. Battery packs are also available like Samsung and LG for your vaping mods. lithium-ion cells should be charged on a dedicated charger rated specifically for lithium-ion cells. If you need lasting battery life for high wattage vaping and sub-ohm kits. It is always recommended to check compatibility before using any battery.
Lithium ion Battery Safety Warning
WARNING: Single-Celled batteries can be dangerous when in contact with metallic items, such as keys and coins. lithium ion batteries.
We strongly advise all customers to store your li ion in the battery case, NOT to store your li ion single-celled batteries of any kind in close contact with metallic items, unless stored in suitable battery storage.
Is Molicel a good battery?
Molicel P28A 2600mAh 18650 Lithium Battery is a fantastic performing vape battery cell. Voted best all-rounder from Battery Mooch, a vape battery expert, that even beats the incredible Sony VTC5A. The 2800mAh Molicel P28A 18650 Battery is a perfect option for regulated and mechanical vaping mods.
USE CAUTION WARNING:
Before purchasing a lithium-ion battery, the user must have a thorough understanding of them.
Lithium ion batteries are very sensitive to charging characteristics and may explode, burn, or cause a fire if misused or mishandled. Use extreme caution while working with and using them.
Always use a fire-proof surface whether you're charging or not.
Never leave batteries charging unattended. When it comes to lithium-ion batteries and chargers, the buyer is accountable for any harm or injuries caused by misuse or mishandling.
p28 amps 18650 is a versatile cell that can be used in a variety of applications, including high-performance flashlights, power tools, and electronic vehicles. with its impressive capabilities, this battery is a top choice for those seeking a powerful, reliable, and long-lasting cell.
No express or implied guarantee of compatibility with any device can be made.
Charge only with a smart external charger designed for this specific type of lithium ion battery.
Do not mix and match old and new, used and unused batteries.
this battery is manufactured and sold for the intended use of system integrations with proper protection circuitry or battery packs with a bms (battery management system) or pcb (circuit board/module).
Misusing or mishandling lithium ion batteries can pose a serious risk of personal injury, property damage, or death
Batteries may explode, burn, or cause a fire if misused or mishandled
Only use with proper circuitry in a protected battery pack
Only use within manufacturer-listed specifications
Do not store loose batteries in a pocket, purse etc. - always use a protective case or box and cause severe injury
Keep away from metal objects to prevent short circuiting
Do not short circuit
Do not use if the wrapper or insulator is damaged or torn, If a battery has a damaged wrap, it should be repaired or disposed of immediately.
Do not use if damaged in any way
Do not overcharge or over-discharge
Do not modify, disassemble, puncture, cut, crush, or incinerate
Do not expose to liquids or high temperatures
Do not solder, spot weld only
User must be familiar with handling lithium ion batteries before purchase
Usage of batteries is at your own risk
Always charge in or on a fire-proof surface and never leave charging batteries unattended
Resellers must forward all warnings to all customers for their reference and safety
Age Verification
You must be aged 18 years old to buy e-liquids and vaping products from our website. By entering this site you are agreeing to the Terms of Use and Privacy Policy.
Electronic Cigarettes, tobacco vaping, tobacco products and e-liquid should not be used by pregnant women or people who are intolerant or allergic to Propylene Glycol or Vegetable Glycerine.
Warning:
Keep out of reach of children and pets.
Vape products have nicotine which is a highly addictive substance. Over time, your brain and body get used to having nicotine, which means you may have nicotine withdrawal symptoms when you quit vaping.
Only for use by adults
Please note this site is restricted to selling only in the UK
NOT FOR SALE TO MINORS.
Talk To A Vape Expert
Please contact our customer service on 0208 951 0285 and we will be happy to help! Contact us on Social media Facebook, Instagram, Twitter, Youtube, or email us.