0
Fast Shipping
Fast Shipping On All Order
1
Order before 3.30pm
Same Working Day Dispatched
2
Online Support 24/7
Technical Support 24/7
3
Secure Payment
All Cards Accepted
4
Crazy Discount
Upto 40% Discount
Lontech - Vape Shop UK
Lontech shop, E-cigarette and vape shop specialists, offering the widest range of premium liquids 10ml e liquid, 50ml e liquid , 100ml e liquid and electronic cigarettes.
Buy Electronic Cigarettes Online
Buy Electronic Cigarettes Online. Lontech Shop the ecig shop is an E Cigarette shop near me that offers a wide range of Electronic Cigarettes (Starter Kits) for both Mouth To Lung (MTL) and Direct To Lung (DTL) vaping.
As official E Cig shop stockists for brands such as Aspire, Kanger, Vaporesso and Smok, we've got all the latest and greatest clearomizers, vape tanks, RDTA, RDA, and drippers to suit your vaping preference.
Buy E-liquid Online
Buy E-liquid Online. There are lots of different e-cigs to choose from including flavoured electronic cigarettes and if you are a first time user or wondering whether to buy one, you have come to the right place.
Vape Shop Online UK that stocks menthol vape juice, fruits e-liquid, custards e liquid, donuts e-juice, lemonade eliquids, milky, tobacco salts and many more.
Buy E-Cigarette Online
Products 2019
Special Products
Products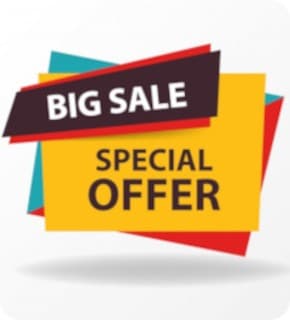 Special Price

£59.00

Regular Price

£59.99

Special Price

£2.99

Regular Price

£4.99

Special Price

£29.99

Regular Price

£34.99

Special Price

£16.99

Regular Price

£19.98

Special Price

£9.99

Regular Price

£11.99

Special Price

£24.99

Regular Price

£29.99
Vape Stores Near Me
Vape Stores near me. Lontech Online Vape Store UK offers UK-wide shipping on all orders, as well as seasonal discounts to keep the fun up and going for you.
We sell only branded products that have been tried and tested for years so that you get the maximum juice out of your vaping experience.
Online Vape Shops UK
Online Vape Shops Uk, buying vape juice, nicotine shot, shortfill (nicotine free) and kits online from Lontech Shop will get you authentic products at a highly competitive price, and you also get access to countless flavours of e-liquid in London without having to leave your comfort zone.
Lontech Vape Shop is the one-stop UK e-cig store for all your vaping needs. If there's any specific product you couldn't find on our website, feel free to leave a message, and we'll source it for you.
Free Yourself from Smoking
If you want to stop yourself from smoking, but you do not understand where you must start, e-cigarettes are here to help you.
Tobacco is full of harmful ingredients so if you are having a tough time in giving up tobacco, you could always try e-cigs.
People who want to give up smoking turn to e-cigarettes since it can help continue their obsession without hurting their body in the process.
We all know traditional tobacco cigarette smoking is unhealthy and can lead to a vast array of medical problems. Additionally, anti-smoking laws have also made it considerably more difficult to smoke in public.
E-cigarettes in comparison, are safer, cost-effective and instantly eliminate a number of health risks even for the heaviest of smokers, as well as allowing smokers to enjoy an e-cigarette that produces vapour and without offending everybody around them!
Same day Dispatch on all orders
All orders placed before 3:30 pm Monday-Friday (excluding bank holidays) are dispatched the same day subject to availability.
Age Verification
You must be at least 18 years of age to buy e-liquids and vaping products from our website.
Electronic Cigarettes and e-liquid should not be used by pregnant women or people who are intolerant or allergic to Propylene Glycol or Vegetable Glycerine.
Areas we cover
Archway
,
Arnos Grove
,
Barnet
,
Borehamwood
,
Burnt Oak
,
Bushey
,
Chorleywood
,
Cockfosters
,
Crouch End
,
East Finchley
,
Edgware
,
Elstree
,
Enfield
,
Finchley Central
,
Golders Green
,
Hadley Wood
,
Hatch End
,
Hendon
,
Hertfordshire
,
Highgate
,
Kentish Town
,
Kingsbury
,
Middlesex
,
Mill Hill
,
Muswell Hill
,
New Southgate
,
North Finchley
,
North London
,
Northwood
,
Pinner
,
Potters Bar
,
Queensbury
,
Radlett
,
Rickmansworth
,
Southgate
,
St Albans
,
St Johns Wood
,
Stanmore
,
Temple Fortune
,
Totteridge
,
Tring
,
West Hendon
,
Whetstone
,
Woodside Park