Hohm Run XL 21700 Battery
HOHM tech HOHM run xl 21700 Vape Battery
Flat Top
Bottom: Non-Protected
Capacity: 4007 mAh
38.6A Max
0.12 ohm lowest resistance
Maximum Continuous Discharge Current: 30A
Voltage: 3.6V
Using the proprietary "OHM" cap in a 21.5mm width: 71.4mm length structure.
hohm tech specifications 21700 4007mah 30.3a battery features: nominal capacity - 4007mah continuous discharge current - 30.3a maximum pulse peak - 38.6a nominal voltage: 3.6v max charge rate: 6.
HOHM RUN XL 21700 BATTERY (4000MAH 30A)
The HOHM RUN XL 21700 BATTERY is a high-capacity, flat-top battery with a max discharge current of 38.6A and a continuous discharge rate of 30.3A. This battery is perfect for those who need a reliable, excellent overall quality, long-lasting power source for their devices. It can be used for longer before needing to be recharged due to its larger 4000 mAh capacity. It's perfect for sub ohm vaping because of the 30A continuous discharge rate. 6v max charge rate: 6.01a top: flat top type: qsp li-nmc size: 21700 includes: 1 hohm tech run xl 21700 battery to ensure your safety and maintain the battery's life and durability, we recommend you follow these rules: do not over-discharge or overcharge the battery. The run xl 21700 excels as its counterparts do, but with increased tolerance to amp loads, voltage-retention under load, and increased cell life with its inherent cooler operation of new chemistry. for consumers that use devices requiring extremely heavy amperage, but need a battery that supports those loads without having to swap out so quickly, we introduce the run xl 21700 series cell.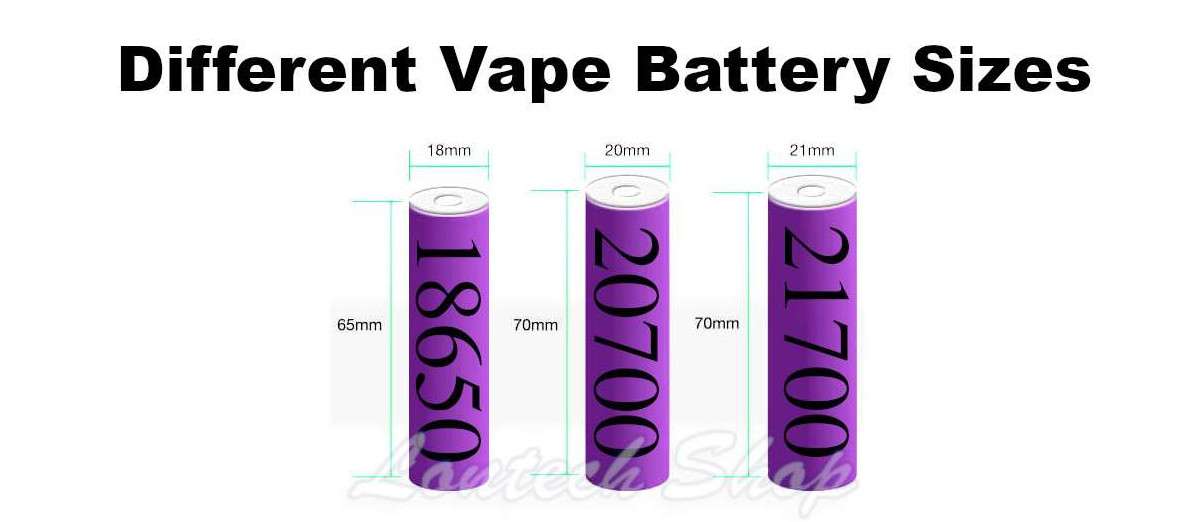 21700 Vape Battery
The HOHM RUN XL 21700 Battery is a high-performance battery that boasts a nominal voltage of 3.6 V and a peak rating of 38.6 A. It is capable of handling high amp loads, making it an ideal choice for vapers who use replacement coils with low resistance. The battery's volt drop limiters ensure that it maintains a stable voltage even when subjected to high loads. The listing price is for a single battery. note: these are 21700 sized batteries and will not be compatible with most mods.
Safety is of utmost importance when it comes to lithium-ion batteries, and the HOHM RUN XL 21700 Battery is no exception. It has been subjected to rigorous testing in certified testing facilities, and strict safety protocols and limitation policies have been put in place to ensure that it meets the standards set by regulatory bodies such as RoHS.
The battery comes in protective packaging, with an outer protective label that provides information on how to handle the battery safely. When handling the battery, it is important to follow safety precautions such as keeping it away from heat sources, sharp objects, and puncture-prone surfaces. The battery should also be kept away from children and pets, and users should be at least 18 years of age.
To ensure that the performs optimally, it is important to use a compatible battery charger that is capable of charging at a maximum rate of 4A. Using a charger that is not compatible with the battery can result in potential charger malfunction and property damage.
When it comes to disposing of the battery, it is important to follow recycling guidelines and remove the cell from the device before disposal. Should be disposed of in a proper recycling facility that accepts lithium-ion batteries. Failure to dispose of the battery properly can result in severe burn injury, property damage, or even fire.
The HOHM RUN XL 21700 Battery is compatible with popular Hohm Life devices, and its top cap is designed to fit snugly at the very center of the top of the device. The battery is also compatible with other devices that use 21700 batteries.
In summary, the HOHM RUN XL 21700 Battery is a high-quality battery that offers true cell performance, thermal distribution, and safety features that meet regulatory standards. With its 4000mAh capacity and 30A rating, it is capable of handling high amp loads and providing long-lasting power. Its protective packaging and labeling make it easy to handle and dispose of safely. If you are looking for a reliable and high-performance for your vaping needs, the HOHM RUN XL 21700 Battery is an excellent choice.
Can I use a 21700 battery instead of 18650 vape?
Yes, it's possible to use a 21700 battery in place of a 18650 vape battery. It is important to note that 21700 batteries are larger and more powerful than 18650, so ensure that your device can safely support the higher capacity and voltage of a larger 21700 battery.
Hohm Run XL 21700 Battery Near me
Order your Hohm Run XL 21700 Battery online for same working day dispatch using royal mail service, or pickup it up from our London store.

Lontech Vape Shop is the best go-to online vape shop for all your vaping needs, no matter your budget or your level of vaping experience.
If you are looking to order products from Lontech Shop, then you can do so by clicking any product information or product code and adding it to the shopping cart and checkout the process to submit your payment information. We accept major credit cards, such as Visa and Mastercard. Once your order has been placed, we will immediately send you a shipping confirmation email with the tracking number for your shipment. We hope that you enjoy your experience shopping with us!
All orders placed before 3:30 pm Monday to Friday (excluding bank holidays) are dispatched the same day subject to availability for next day delivery. Orders placed after 4 pm on Saturday will be dispatched on the following Monday, while orders placed on public holidays will be dispatched on the next working day. This ensures that you receive your device as quickly as possible, so you can start enjoying your vape right away. Orders will not be delivered on bank holidays and Sundays.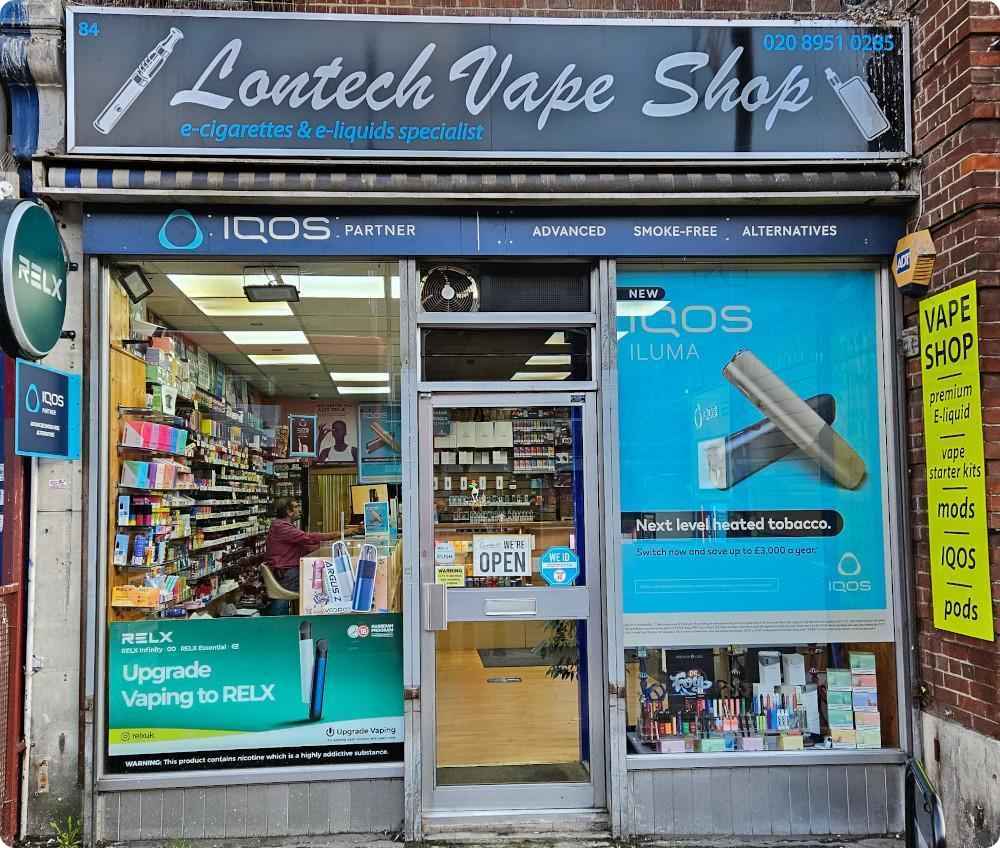 Check out the chargers accessories page like Golisi S2 2.0A Smart Charger, Golisi S4 2.0A Smart Charger with LCD Display. Different packs are also available like Samsung and LG for your vaping mods.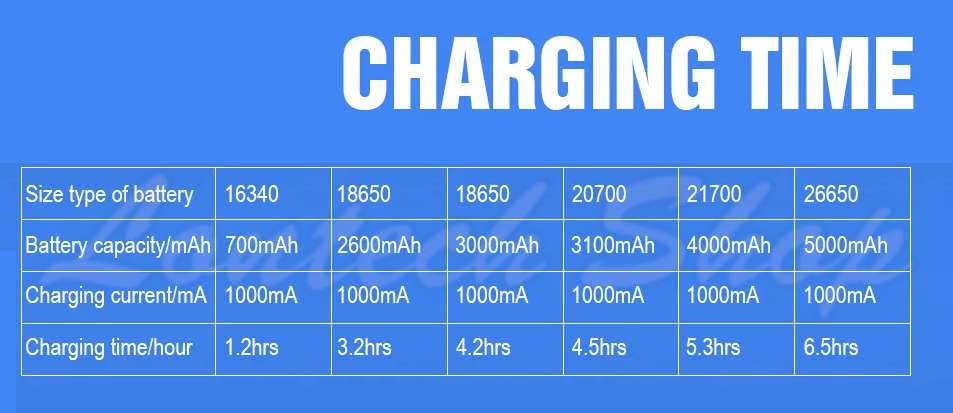 Battery Safety Warning
WARNING: Single-Celled batteries can be dangerous when in contact with metallic items, such as keys and coins. lithium ion batteries.
Do not carry or store it outside of its protective packaging or a protective cell case. the protective cell case must prevent cells from touching one another.
We strongly advise all customers to store your li ion in the case, NOT to store your li ion single-celled batteries of any kind in close contact with metallic items, unless stored in suitable storage.
We do not cut corners all of our products go through a rigorous quality control process to ensure that they are up to our high standards. We only use the highest quality materials and components in our products.
Do not leave it unattended while charging, & immediately remove cell(s) from the charger once fully charged to ensure it is not exposed to any potential charger malfunction such as overcharging which could damage the cell causing it to explode. do not charge higher than max charge voltage.
Always charge batteries at the clean and fire-proof surface. never leave charging batteries unattended.
An updated poly seal with refined bitumen is installed in every cell to ensure excess pressure is controlled
Hohm run xl can be used in various applications with a battery management system.
Do not put in pocket , bag, purse, or on your body (applicable at all times and in all circumstances ). pockets contain keys, coins, objects, and/or debris that can short-circuit a cell (battery) can result in an explosion.
if using a multi-cell device, the device must have a non-conductive barrier (typically plastic ) or fitment that prevents cell(s) from touching the side(s) of one another or any adjacent metal except for the very center of top and bottom of the cell.
Incredibly high amperage delivery, with an assurance of consistent coalition within the li-ion family.
All ratings are subject to meet and/or exceed strict limitation policies
Age Verification
You must be aged 18 years old to buy e-liquids and vaping products from our website.
Electronic Cigarettes, tobacco vaping, tobacco products and e-liquid should not be used by pregnant women or people who are intolerant or allergic to Propylene Glycol or Vegetable Glycerine.
Warning:
Keep out of reach of children and pets.
Vape products have nicotine which is a highly addictive substance. Over time, your brain and body get used to having nicotine, which means you may have nicotine withdrawal symptoms when you quit vaping.
Only for use by adults
NOT FOR SALE TO MINORS.
Talk To A Vape Expert
Need some advice? Please contact our customer services on 0208 951 0285 and we will be happy to help!
We found other products you might like!