Velo Nicotine Pouches Ruby Berry
Brands:

Ruby Berry Nicotine per pouch
Available in 10mg & 14mg & 17mg Nicotine Strengths
20 nicotine pouches per can
100% tobacco free
A sweet strawberry flavour combined with cool minty menthol.
Made in Sweden
Available in a variety of flavours
Velo Ruby Berry Nicotine Pouches
Are you someone who enjoys nicotine but wants to avoid the harmful effects of tobacco smoking? Look no further than Velo Ruby Berry Nicotine Pouches. These pouches are a completely tobacco-free alternative that still provides the satisfaction of nicotine.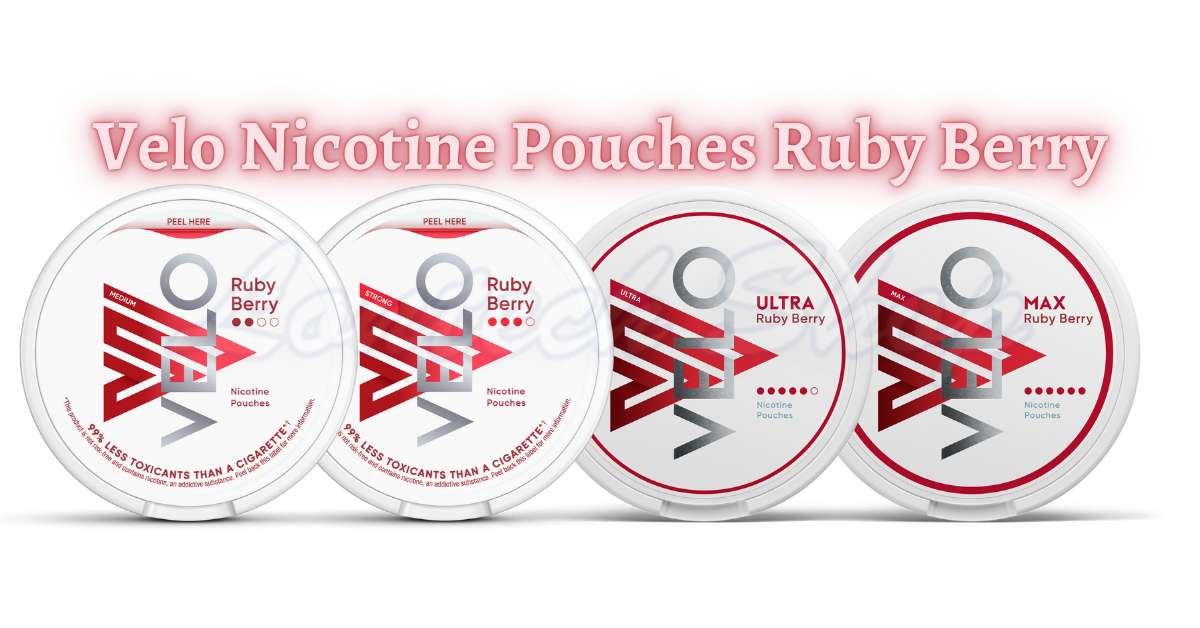 We will take an in-depth look at what Velo nicotine pouches are and how to use them. We'll also explore the unique and delicious Ruby Berry flavour, along with the science behind these innovative pouches.
Additionally, we will address questions about their safety and availability in the UK market. So if you're curious about trying out a new way to enjoy nicotine without inhaling harmful smoke, read on for everything you need to know about Velo Ruby Berry Nicotine Pouches!
Velo Nicotine Pouches Ruby Berry - Strawberry
Experience the taste of sweet strawberries with Velo Ruby Berry pouches that contain nic but no tobacco. These offer a safer alternative to smoking and are discreet enough to use anytime, anywhere.
Choose from different strengths of Velo Ruby Berry nicotine pouches that meet your preferences and needs. With the potential to eliminate odours and disturbance, they can be the perfect solution for satisfying your nicotine cravings.
Try our velvety, cool menthol flavours with pocket-friendly slim pouches that take only 30 - 40 minutes for the absorption of nicotine.
Discover the goodness of Velo Ruby Berry pouches - the perfect tobacco-free option offering unique flavours and compelling benefits. With sweet strawberry flavour, these slim offer a discreet way to enjoy nicotine without disturbing others or leaving any lingering odour behind.
They are a good choice & compact and convenient to carry around if you prefer light, fruity and refreshing menthol flavours.
Whether you're in England or Wales, get your hands on these cool menthol pouches now! And don't worry about delivery- with Royal Mail next day delivery from Monday-Saturday, you'll never run out of Velo nicotine pouches ruby berry again.
What are Velo Nicotine Pouches?
Our tobacco-free alternative to smoking and chewing tobacco comes in various flavours like Cinnamon Spice, Cooling Storm, Dark Mint, Freeze, Ice Cool, Polar Mint, Royal Violet Mini, Ruby Berry, Tropic Breeze, Tropic Breeze Mini and Very Vanilla. It uses top-notch ingredients including pharmaceutical grade nicotine for convenience on-the-go.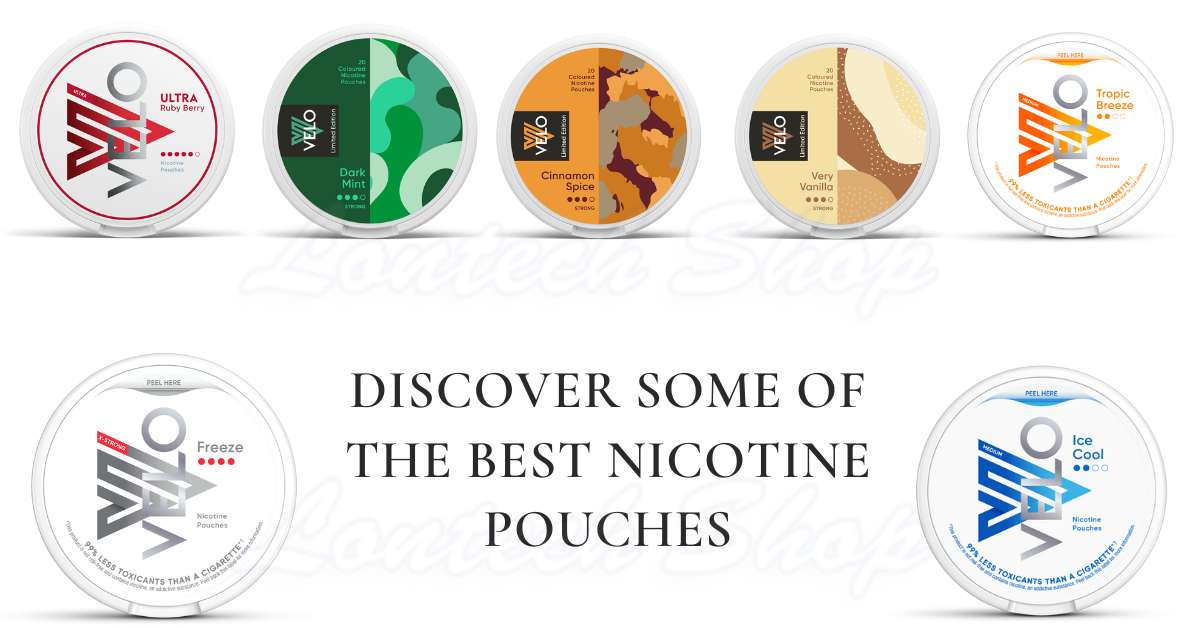 How to Use
For those looking to quit smoking, velo pouches ruby berry are a convenient and tobacco-free option. With varying nicotine strengths available, there is an option for everyone.
Place the slim pouch between your lip and gum for effective absorption of the highly addictive substance.
Discreet packaging ensures that they can be used anytime without drawing attention.
Perfectly portable, they allow users to get their nicotine fix on-the-go while avoiding the harmful effects of smoking.
Try Velo's sweet strawberry flavour today and enjoy. Velo pouches can also aid in smoking cessation.
Are Velo Pouches Tobacco-Free?
Indeed, Velo Nicotine Pouches are tobacco-free and instead contain synthetic nicotine from plant-based sources. The Ruby Berry flavour offers a sweet taste of ripe red berries and comes in four nicotine strengths 6 mg, 10 mg 14 mg and 17 mg. These pouches are discreet, smoke-free alternatives that can be used anywhere to get product information.
Looking for a cool menthol flavour? Look no further than Velo Nicotine Pouches Ruby Berry. Come in four strengths and release a sweet strawberry flavour that lasts up to 30 - 40 minutes. Available online or in our London Vape Shop, Velo Pouches make a great alternative to smoking or vaping. And with next day delivery.
As Velo stockists, we have a wide variety of pouches in different flavours and strength levels to suit your needs. Whether you're a heavy smoker or just looking for a nicotine boost, Velo has got you covered. And with their tobacco-free formula, you can enjoy the benefits of nicotine without any of the harmful effects of smoking.
So why not try Velo Nicotine Pouches Ruby Berry today? With its fruity and minty flavour profile and convenient on-the-go packaging, it's the perfect choice for anyone looking to quit smoking or simply seeking an alternative to traditional cigarettes. Order now and experience the difference that Velo can make in your life.
What Makes Velo Pouches Unique?
A clean and convenient alternative to smoking or vaping, with a variety of flavours including Ruby Berry. Made with high-quality main ingredients and come in different strengths to cater to individual needs. Enjoy a satisfying nic experience without the smoke or mess.
velo nicotine pouches ruby berry offer a unique flavour experience with a blend of sweet Strawberry flavour. The flavour profile is described as a combination of Strawberries. Users have reported that the flavour is not overpowering and offers a pleasant sensation in the mouth.
It comes in a convenient portable can making them easy to carry and use on the go. What makes them unique is that they are smoke-free and mess-free alternatives to smoking or vaping.
They contain no tobacco products but rather high-quality ingredients such as natural flavours and sweeteners resulting in a pure and clean form of nic. This allows for a satisfying and discreet nic experience without the harmful effects of tobacco smoke.
Are They Safe to Use?
Velo Pouches offer a smokeless option to traditional tobacco products, made from quality ingredients without tobacco or combustion byproducts. While safer than smoking cigarettes, they still contain addictive nic and can pose health risks with excessive use.
Use responsibly and in moderation. Available in a convenient single pack or 5-pack for those who want to try them out or for those who prefer to have a supply on hand.
Velo Nicotine Pouches Ruby Berry Near Me
You can find Velo Nicotine Pouches Ruby Berry in a variety of strengths online and in our vape shop. Other great flavours are also available. You can find the 10 mg, 14mg and 17 mg nic strength that you need in order to have a smooth and satisfying experience.

How can I order products from Lontech Vape Shop?
If you are looking to order Velo Ruby Berry Nicotine Pouches from Lontech Shop, then you can do so by clicking any product information or product code and adding it to the shopping cart and checkout the process to submit your payment information.
We accept major debit cards and credit cards, such as Visa and Mastercard. Once your order has been placed, we will immediately send you a shipping confirmation email with the tracking number for your shipment. We hope that you enjoy your experience shopping with us!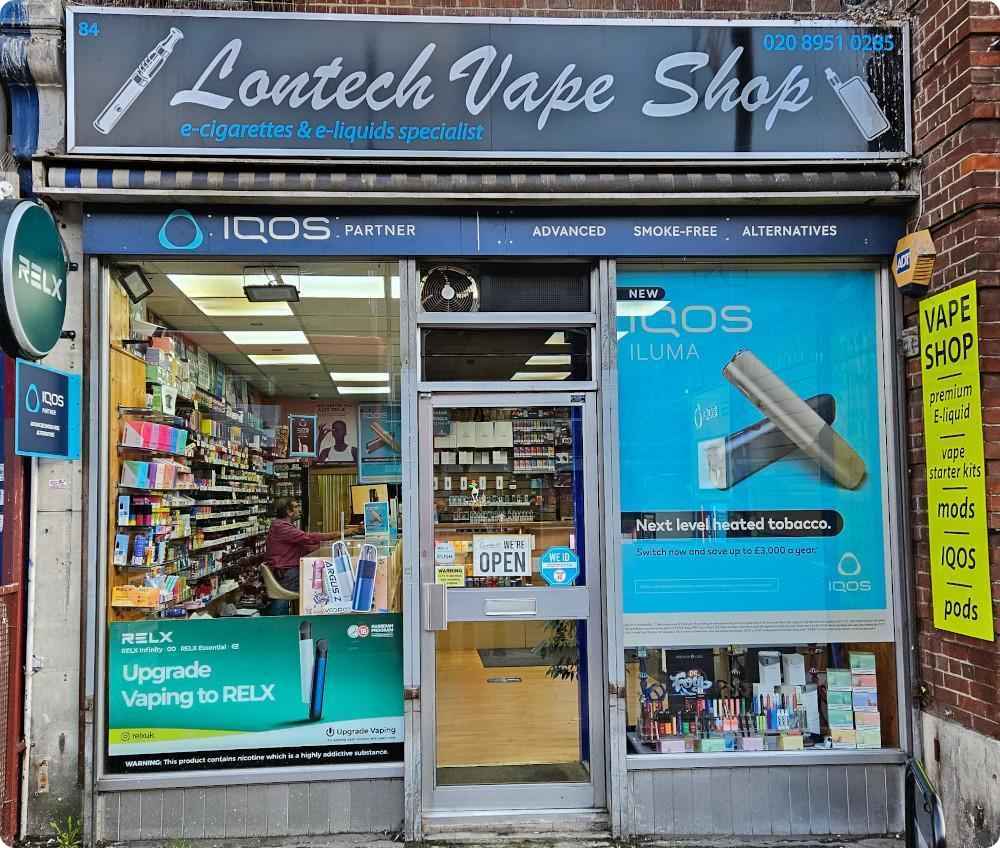 Shipping & Delivery
All orders placed before 3:30 pm Monday to Friday (excluding bank holidays) are dispatched the same day subject to availability for next day delivery. Orders placed after 4 pm on Saturday will be dispatched on the following Monday, while orders placed on public holidays will be dispatched on the next working day.
This ensures that you receive your device as quickly as possible, so you can start enjoying your vape right away. Orders will not be delivered on bank holidays and Sundays.
Standard Shipping
Royal Mail Signed For 1st Class starts from £2.99
Special Delivery*
Royal Mail Special Delivery Guaranteed by 1 pm is £9.99
Deliveries take up to 1 - 2 working days and are delivered between 8 am - 9 pm (excludes Weekends & Bank Holidays).
*Special Delivery Notes
By selecting this option, you are upgrading the shipping method to the Royal Mail UK Special Delivery Next Day (after dispatch) Service which includes up to £500 compensation for loss or damage. You will receive your order the next working day after we ship it, (which It is NOT necessarily the same as the next day after you place your order.) For more information regarding this and other Royal Mail services, please visit the Royalmail website.
Age Verification
You must be aged 18 years old to buy e-liquids and vaping products from our website.
Electronic Cigarettes, tobacco vaping, tobacco products, cigarette products, and e liquid should not be used by pregnant women or people who are intolerant or allergic to propylene glycol or vegetable glycerine.
Warning:
Keep out of reach of children and pets.
Please note this site is restricted to selling only in the UK
If you disagree with any part of these terms and conditions or our privacy policy, please do not use our website
Vape products have nicotine products which are addictive substances. Over time, your brain and body get used to having nic, which means you may have nic withdrawal symptoms when you quit vaping
The electronic cigarette, it is important to remember, is not a smoking cessation device and non-smokers should not approach this product
Only for use by adults age of 18+
NOT FOR SALE TO MINORS
Talk To A Vape Expert
Please contact our customer service on 0208 951 0285 and we will be happy to help! Contact us on Social media Facebook, Instagram, Twitter, Youtube, or email us.