As low as
£49.00
Regular Price
£69.00
Brands:

Buy IQOS Iluma Kit with 2 packs of Terea Tobacco
Brand new IQOS 4th generation device.
Heating without a blade
No cleaning is required
Designed in Switzerland by PMI
For use with Terea sticks only.
12 months warranty
FREE UK DELIVERY
Available in different stand-out colours Azure Blue, Moss Green, Pebble Beige, Pebble Gray and Sunset Red
Same working day dispatch
Next day delivery
IQOS products are for UK delivery only. Your Date of Birth is needed to register your device & complete your order.
Cheap IQOS ILUMA Kit near me
Are you tired of the limitations and harmful effects of traditional cigarettes? Looking for a better alternative to enjoy tobacco without the smoke and ash?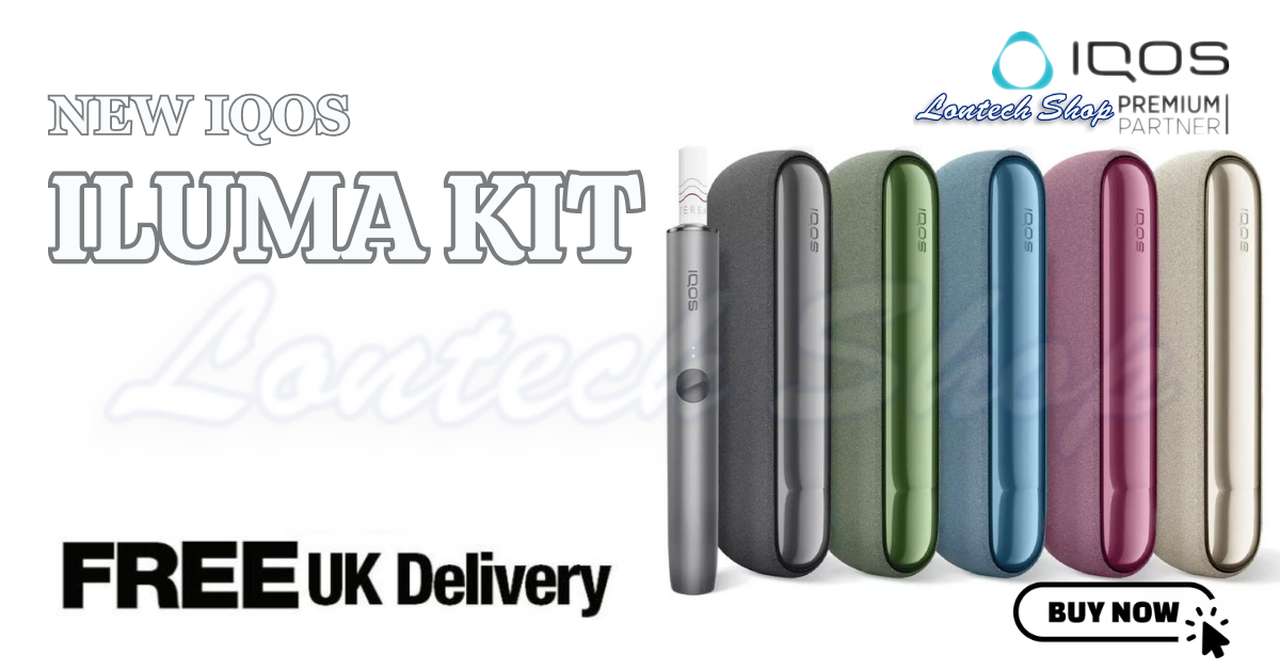 Look no further than the IQOS ILUMA Kit – a revolutionary smoke-free device designed to provide adult smokers with a next-level tobacco experience, featuring the IQOS ILUMA Kit, IQOS ILUMA One and IQOS ILUMA Prime.
We'll explore the various features, benefits, and technology behind the IQOS ILUMA Kit, along with the aromatic tobacco blend that sets it apart from other alternatives.
The IQOS ILUMA Kit: Your Pocket-Sized Tobacco Companion
The IQOS ILUMA Kit is a compact and user-friendly pocket-sized device that takes tobacco enjoyment to a whole new level. Its smartcore induction system technology, including bladeless technology, ensures up to 20 consecutive uses with a single charge, giving you the freedom to enjoy your favourite tobacco sticks wherever you go. With a familiar and ergonomic design, the ILUMA Kit promises comfort and ease of use while complying with local legal requirements.
Unveiling the Technology: SmartCore Induction System
At the heart of the IQOS ILUMA Kit lies the smartcore induction system, which sets it apart from traditional tobacco products. Unlike regular cigarettes, the ILUMA Holder, which includes the iconic design of iqos iluma holder, is part of our SMARTCORE INDUCTION SYSTEM™ that is bladeless and does not pierce the tobacco, leaving behind a cleaner and hassle-free device with advanced features. This innovation ensures no tobacco residue or ash, eliminating the need for constant cleaning.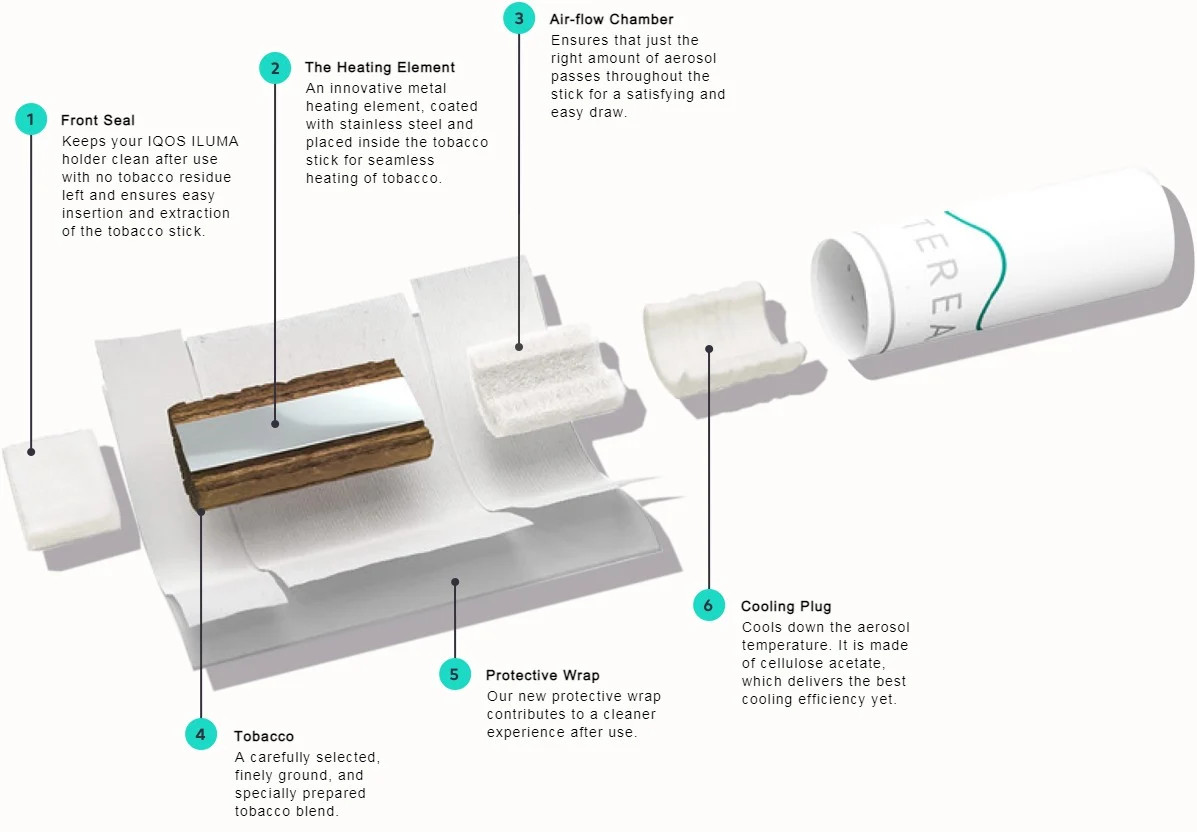 A Cleaner Tobacco Experience: Terea Sticks
The NEW IQOS ILUMA Kit is specifically designed to work with Terea sticks, a high-quality tobacco product that utilises a metal element for induction heating. The fully sealed stick design ensures no tobacco residue, making it effortless to insert and extract. The result is a satisfying and aromatic tobacco experience with the added bonus of receiving TWO free packs of Terea sticks when purchasing the ILUMA kit. This offer is limited to one use per order and cannot be used in conjunction with the 10 Packs of TEREA multibuy offer. So why wait? Choose your preferred colour - Azure Blue, Moss Green, or Pebble Beige - and experience a cleaner tobacco experience with Terea sticks.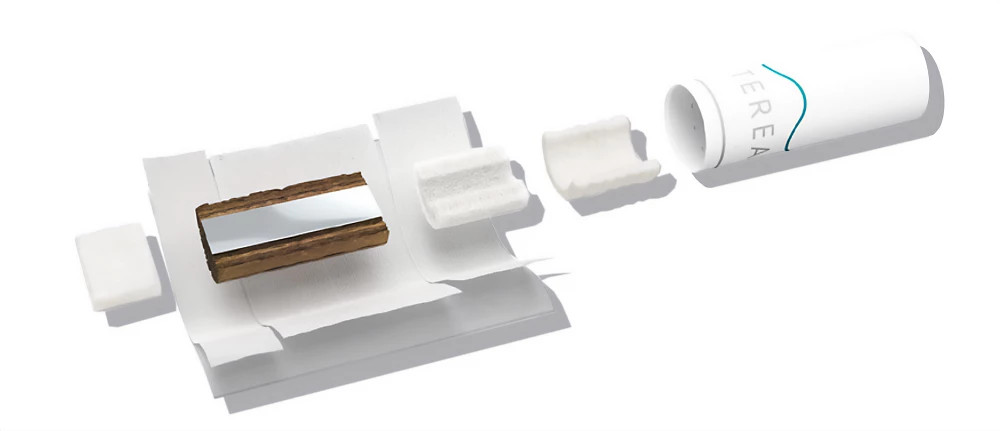 Smoke-Free Alternative: Reducing Harmful Exposure
As an adult smoker, you deserve choices when it comes to your tobacco consumption. The IQOS ILUMA Kit and other smoke-free products offered by PMI aim to provide a potentially less harmful option for adult smokers.
However, it's important to note that these products are not risk-free and still contain nicotine, a highly addictive substance. While they are not intended as cessation aids, they offer a more modern and cleaner alternative to traditional smoking for beginners. For further risk information, please consult with a healthcare professional or visit the PMI website for more information on the nicotine type used in our products.
Customize Your Experience: Terea Flavors
One of the highlights of the IQOS ILUMA Kit is its range of Terea flavours, carefully crafted to provide a rich and indulgent smoking experience with its own set of unique and satisfying tastes.
From toasted tobacco with earthy nuances to subtle notes of light tea aroma and light aroma notes of spicy herbs, each flavour variant offers a unique and satisfying taste, providing a sense of fullness.
Enjoy the richness of the aromatic tobacco blend without compromising on taste or quality.
The Perfect Starter Kit
For those new to heated tobacco devices, the IQOS ILUMA Kit, including the iqos iluma starter kits, is the ideal starter kit. You can choose from two different Terea variants, allowing you to customize your set according to your preferences.
IQOS ILUMA Holder
With the option to select your favourite device colour, the ILUMA Kit provides an optimal taste experience and allows for 20 consecutive uses per charge. Take your tobacco enjoyment to the next level with this innovative and user-friendly kit.
The IQOS ILUMA Kit represents a significant step forward in the world of heated tobacco devices, offering a next level tobacco experience. Its advanced technology, cleaner experience, and variety of Terea flavours make it a compelling option for adult smokers seeking an alternative to traditional cigarettes.
Remember that while smoke-free products like the IQOS ILUMA Kit offer a potentially less harmful option, they are not entirely risk-free and contain nicotine.
If you're ready to elevate your smoking experience and explore a smoke-free alternative, the IQOS ILUMA Kit might just be the perfect choice for you.
IQOS UK Products
Philip Morris Products IQOS UK heated tobacco technology (Heat-not-burn products), also known as heated tobacco products, only heat tobacco which is designed intended for adult smokers and provides information on the country of origin.
The heating process generates flavorful nicotine-containing vapour, providing a slightly refreshing taste experience. And since tobacco does not burn, the levels of harmful chemicals are significantly reduced compared to cigarette smoke.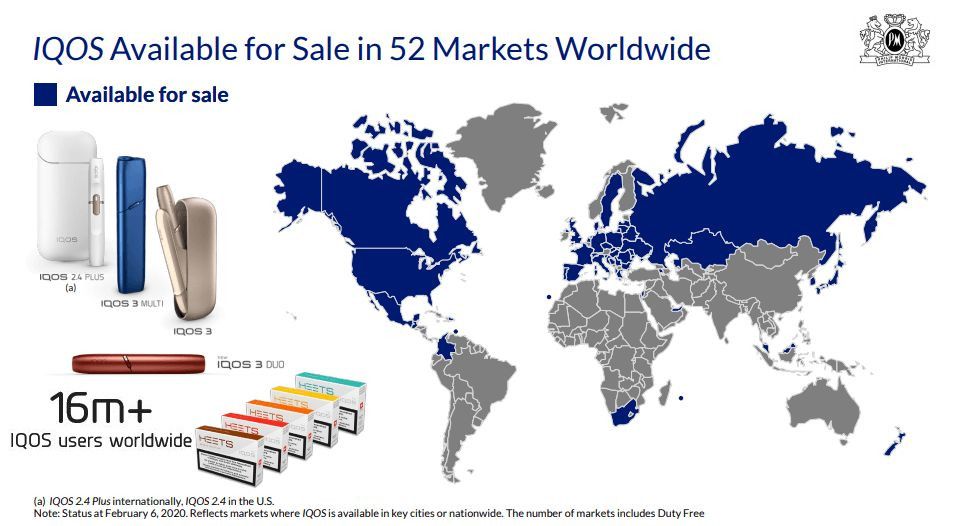 How much is the IQOS ILUMA Kit?
IQOS ILUMA Kit typically costs £69. This includes the device, a charger, and two Packs of terea tobacco sticks made from the highest quality tobacco with 12 months warranty FREE DELIVERY. You can find more important information about our products on the important information page of this website.
What is IQOS and how does it work?
New ILUMA Starter Kit, which includes a holder with a familiar design featuring a side opening and magnetic locking system, and a charger for your device. Choose from Azure Blue, Moss Green, Pebble Beige, Pebble Gray, Sunset Red, and 2 terea packs. PMI's smoke-free products are not an alternative to quitting and are not designed as cessation aids. They are not risk-free.
IQOS is an advanced device that heats real tobacco up to 350 degrees Celsius, creating a vapour for users to inhale. It works by heating the tobacco rather than burning it, making it a unique alternative to traditional smoking methods. IQOS devices of previous generations have also been popular among users looking for a smoke-free tobacco experience.
This process, when used with the IQOS Iluma pocket charger, reduces the levels of harmful chemicals compared to traditional cigarettes. Additionally, the IQOS Iluma pocket charger helps to prevent battery degradation, ensuring a longer lifespan for the device.
How do I use the IQOS Iluma device?
Using the IQOS Iluma device is now easier than ever, with no need for cleaning. Follow these simple steps to enjoy your device:
Insert the tobacco stick into the holder, ensuring it reaches the line on the filter. The holder will vibrate, and the light will pulse.
Heating will begin automatically, or you can initiate it by pressing the button for 1 second.
Once the holder vibrates and the lights remain steady, you can start using your device.
When the holder vibrates, and the lights pulse white, it indicates the last 30 seconds of use or that there are only 2 puffs remaining.
After use, remove the tobacco stick from the holder and dispose of it responsibly.
To recharge, simply insert the holder into the charger.
Enjoy your IQOS Iluma with these straightforward instructions for a satisfying and convenient experience.
Where Can I Buy IQOS?
IQOS devices and accessories are available at Lontech Vape Shop in-store or IQOS for Sale online for UK delivery. Also, we are official IQOS sellers and all of our products come directly from the manufacturer, so you can purchase from us with complete confidence.

2x packs of your choice of terea - choose from
Terea Amber pack
Amber offers a rounded, toasted blend with light woody and nutty aroma notes.
Terea Sienna Pack
Sienna offers a rounded and toasted tobacco blend matched with earthy nuances and subtle light tea aroma notes.
Terea Teak pack
Teak offers a toasted blend with nutty aromas.
Terea turquoise menthol pack
Turquoise offers a crisp menthol cooling coupled with a lightly toasted tobacco blend and enriched by subtle zesty aroma notes.
Terea Blue pack
Blue offers a mellow blend providing a deep menthol cooling sensation and peppermint aroma notes.
Terea Green pack
Green is a lightly toasted blend providing a balanced menthol cooling sensation enriched by green minty aroma notes.
Terea Sienna Caps pack
Sienna Caps offers the rounded, toasted tobacco blend of Sienna Selection with its woody and light tea aroma, which is a click that delivers a cooling menthol sensation with notes of zesty mint.
Terea Russet pack
Russet offers a rich toasted blend with malty aromas and a bold taste.
Terea purple wave menthol pack
A rich and aromatic tobacco blend, infused with crisp menthol cooling sensations and indulged in dark forest fruit aroma nuances
Terea Yellow pack
Yellow offers a mellow tobacco blend with zesty aroma notes.
We will deliver the Terea sticks and your kit to your door step anywhere in the United Kingdom. We use Royal Mail Special Delivery by 1 pm to guarantee next day delivery.
On behalf of Philip Morris Limited, we will collect your Date of Birth when you purchase this product. This is to confirm that your warranty has been valid for 12 months. Our Privacy Policy page has further information.
How can I order products from Lontech Vape Shop?
If you are looking to order IQOS Iluma Kit t from Lontech Shop, then you can do so by clicking any product information or product code and adding it to the shopping cart and checkout the process to submit your payment information.
We accept major credit cards, such as Visa and Mastercard.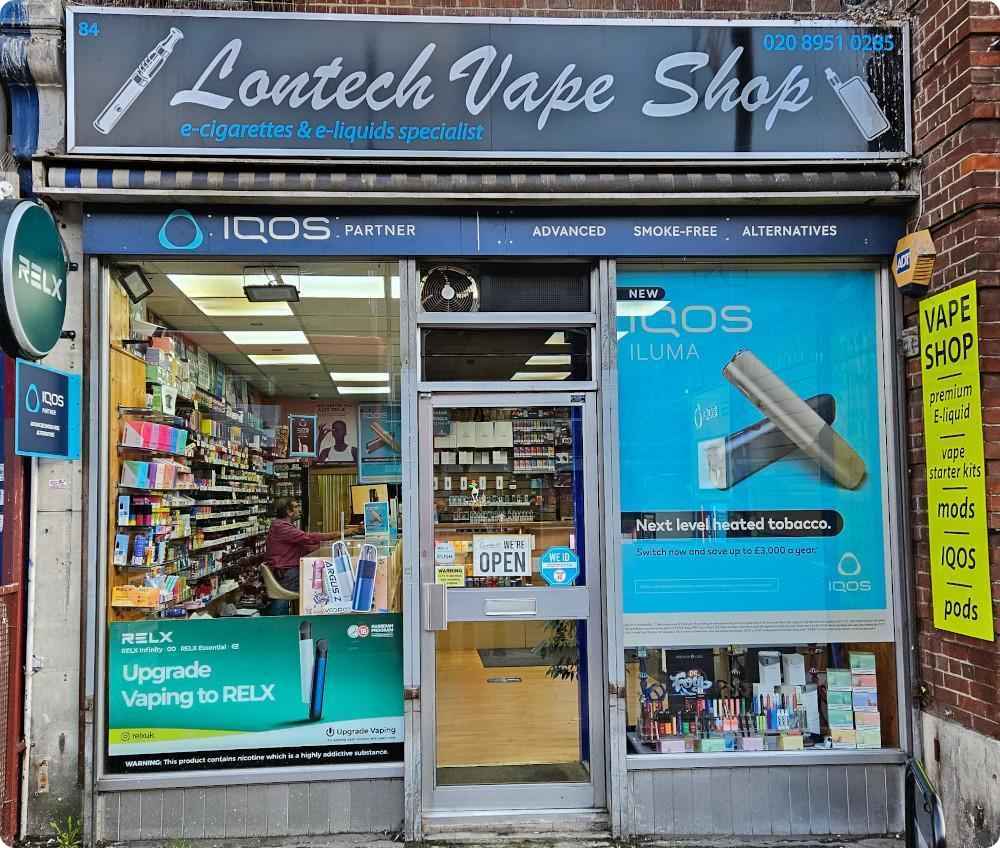 Once purchasing is received, we will immediately send you a shipping confirmation email with the tracking number for your shipment. We hope that you enjoy your experience shopping with us!
Same day Dispatch
Order your starter kit today for fast UK delivery and free shipping on all orders! cheap pricing & wide range of Terea to do your shopping. All orders placed before 3:30 pm Monday - Friday (excluding bank holidays) are dispatched the same working day subject to availability.
Standard Shipping
Royal Mail Signed For 1st Class starts from £2.99
Deliveries take up to 1 - 2 working days and are delivered between 8 am - 9 pm (excludes Weekends & Bank Holidays). Sorry for any inconvenience and thank you for your patience and understanding.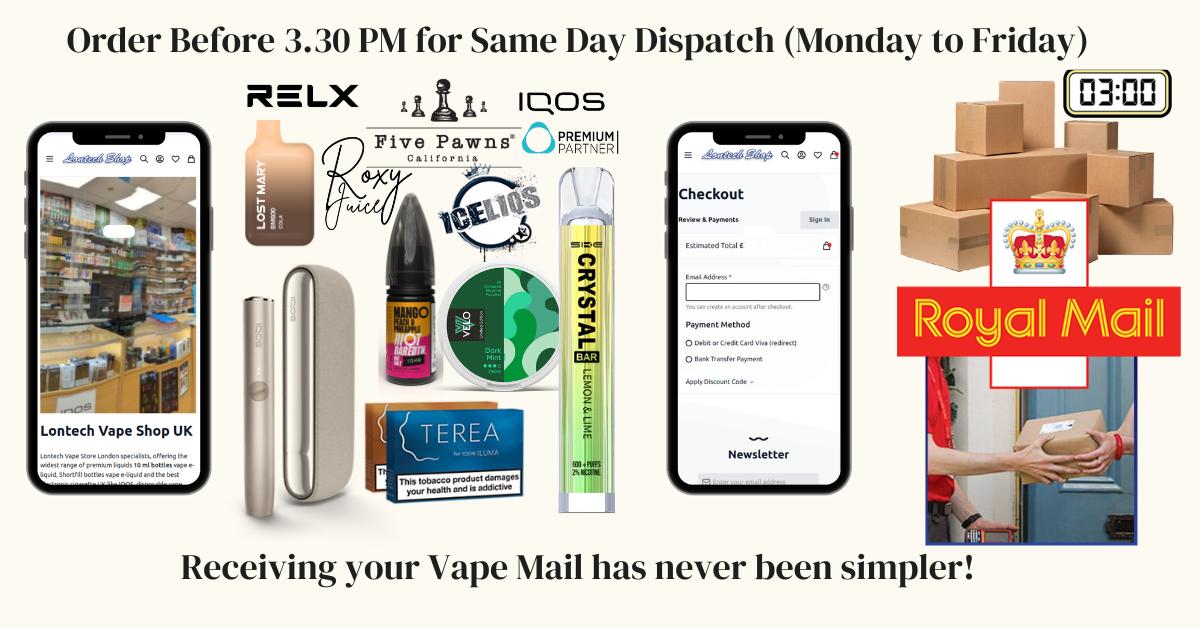 Special Delivery*
Royal Mail Special Delivery Guaranteed by 1 pm is £9.99 Saturday delivery is available if placed on Friday before 3:30 pm
The IQOS ILUMA Kit delivery service is provided with certain exclusions such as public holidays and circumstances outside their control. However, for areas like Northern Ireland, Isle of Man and Outer Hebrides, Shetlands and Orkney, a two-day delivery service is provided excluding weekends. The delivery service ensures that customers can receive their orders in a timely and efficient manner.
*Special Delivery Notes
By selecting this option, you are upgrading the shipping method to the Royal Mail UK Special Delivery Next Day (after dispatch) Service which includes up to £500 compensation for loss or damage.
You will receive your order the next working day after we ship it, (which is NOT necessarily the same as the next day after you place your order.)
For more information regarding this and other Royal Mail services, please visit the Royal Mail website.
All orders placed before 3:30 pm Monday to Friday (excluding bank holidays) are dispatched the same day subject to availability for next day delivery.
Orders will not be delivered on bank holidays and Sundays. Any orders made on Sunday will be dispatched the following Monday.
Age Verification
You must be aged 18 years old to buy e-liquids and vaping products from our website.
Electronic Cigarettes, tobacco vaping, tobacco products, cigarette products and e-liquid should not be used by pregnant women or people who are intolerant or allergic to Propylene Glycol or Vegetable Glycerine.
Warning:
Keep out of reach of children and pets.
Please note this site is restricted to selling only in the UK.
If you disagree with any part of these terms and conditions or our privacy policy, please do not use our website.
Vape products have nicotine which is an addictive substance. Over time, your brain and body get used to having nicotine, which means you may have nicotine withdrawal symptoms when you quit vaping.
The electronic cigarette, it is important to remember, is not a smoking cessation device and non-smokers should not approach this product.
Only for use by adults age of 18 +
NOT FOR SALE TO MINORS.
Customer Service
Please contact our IQOS customer service on 0208 951 0285 and we will be happy to help! contact us on social Facebook Instagram Twitter Youtube or email us.
Tobacco and Nicotine Terea contain nicotine which is addictive. IQOS, Terea are not risk-free. The best way to reduce tobacco-related health risks is to quit tobacco and nicotine use altogether.
Electronic Cigarettes and e-liquid should not be used by pregnant women or people who are intolerant or allergic to Propylene Glycol or Vegetable Glycerine.
We found other products you might like!