Velo Nicotine Pouches Freeze
Only %1 left
SKU
velo-nicotine-pouches-freeze
Brands:

20 nicotine pouches per can
100% tobacco free.
Strongest Nicotine Pouch
Intense peppermint and freezing menthol
Made in Sweden
Available in a variety of flavours
Freeze Velo Nicotine Pouches
Looking for an alternative to traditional tobacco products? Look no further than Velo Nicotine Pouches! These pouches are smoke-free, spit-free, and hassle-free.
They provide a convenient way to enjoy nicotine without the downsides of traditional tobacco products.
And now, they've added a new flavour to their line-up: Freeze. This minty fresh flavour gives a cooling sensation that is perfect for those hot summer days or after a workout.
We will take a closer look at what Velo Nicotine Pouches are, what makes Freeze unique, how to use them, and important safety guidelines for users.
What are Velo Nicotine Pouches?
Velo Nicotine Pouches are an alternative to tobacco products that contain nicotine and flavourings. They're placed between your gum and cheek, come in different flavours, and offer flexibility with the amount of nicotine. They provide a smokeless and discreet way to consume nicotine.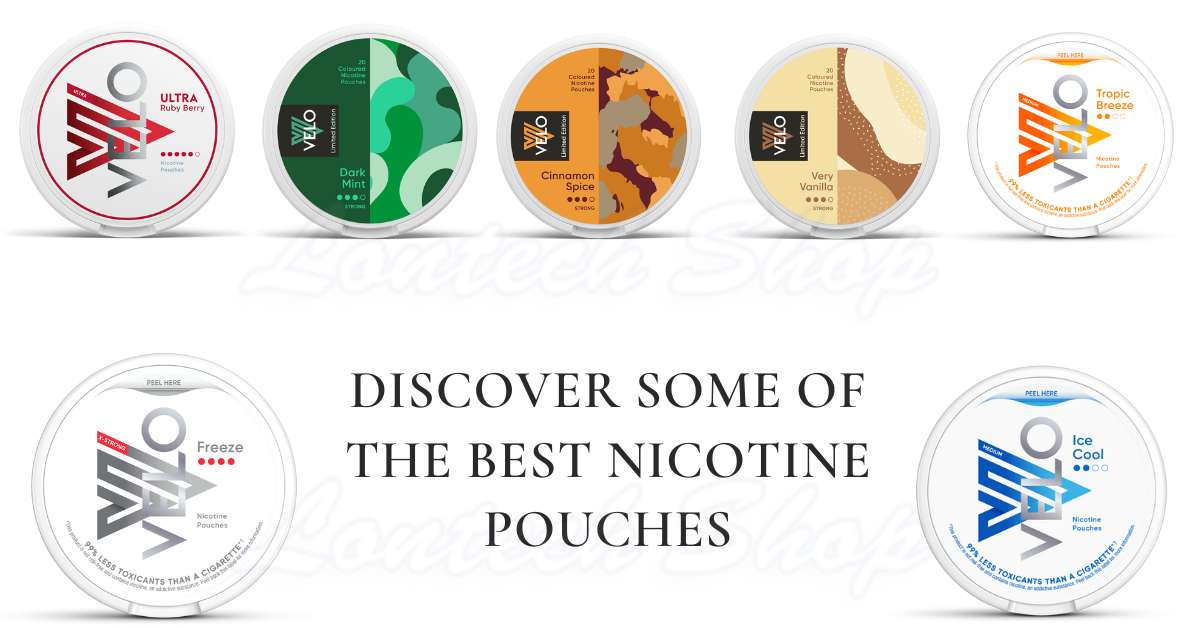 Introducing Velo Pouches Freeze Mint Ice
Introducing the latest member of the Velo family - Velo Nicotine Pouches Freeze. These revolutionary pouches provide a refreshing ice-cold and tingling sensation that will leave you feeling invigorated.
If you're seeking an alternative to smoking or vaping while still fulfilling your nicotine cravings, then Velo Nicotine Pouches Freeze is the answer.
With a variety of flavours and strengths on offer, such as intense peppermint and ruby berry, there's something to please everyone's taste buds.
Additionally, if you're in the UK, you can enjoy quick delivery during checkout! Velo Freeze is ideal for those moments when you're on the go and require a nicotine boost without any hassle or mess.
The Chilling Effect of Freeze
Looking for a unique nicotine experience? Look no further than Velo! These nicotine pouches offer a variety of flavours that suit your personal preferences and needs while providing a smokeless and discreet way to enjoy nicotine.
The Velo Freeze product line is the latest addition to their range offering an ice cool experience with its menthol and cooling agents. It's available in various flavours like citrus, peppermint, ruby berry and eucalyptus in different strengths for UK customers.
With high nicotine contents of 10.9 mg & 14 mg and 17mg per pouch, it is recommended to not exceed more than 20 pouches per day for adults only with an addictive substance warning label.
How to Use Velo Nicotine Pouches Freeze
For a tingling sensation without smoke or tobacco, try Velo Nicotine Pouches Freeze today. To use them, simply place a pouch between your upper lip and gum and allow it to rest for a few seconds before experiencing the release of nic.
Do not swallow or chew on the pouch and dispose of it responsibly after use. These ice cool pouches come in different flavours like peppermint, menthol, and eucalyptus to suit your personal preferences with varying strengths ranging from mild to intense peppermint.
You can order easily online from our website with fast delivery by Royal Mail on all UK orders or checkout using major credit/debit cards with next working day shipping available.
Subscribe to the newsletter for updates on new flavours like Ruby Berry or Velo Freeze Ultra while ensuring your privacy by reading through our privacy policy first. Try out this exciting new product from Velo today.
Placing the Pouch in Your Mouth
For the optimal experience when using Velo Nicotine Pouches Freeze, it's essential to use proper placement techniques. Begin by placing one pouch between your upper lip and gum area without swallowing or chewing on it. Let it rest for a few seconds before enjoying its nicotine release.
Avoid starting with 'So,' 'As,' or a question while using these menthols and cooling agent-infused pouches that offer an addictive substance-free way of enjoying nicotine in flavours like intense peppermint and citrus with a high nicotine content of up to 18mg per piece.
Dispose of them responsibly after use and keep unused ones in a cool space away from sunlight.
Velo Nicotine Pouches Freeze is intended for adult use only and offers a smoke-free alternative to traditional tobacco products. These pouches come in different flavours like peppermint, menthol, mint, Ruby Berry, Eucalyptus and more.
Each pouch has an intense peppermint flavour that offers a cooling sensation when placed between the upper lip and gum. Velo Nicotine Pouches Freeze comes in a small tub packaging that is easy to carry around.
Velo Nicotine Pouches Freeze has a high nicotine content ranging from 10.9 mg to 17 mg depending on the pack size purchased. The tingling sensation experienced after placing the pouch in your mouth is due to the presence of nicotine in it.
It does not contain any tobacco or produce any smoke or vapour during use. The contents of Velo Pouches Freeze include water, sodium chloride, and flavouring agents besides nic.
Safety Guidelines for Velo Users
When using Velo freeze for its intended purpose as an alternative to traditional tobacco products, it's essential to be cautious and follow the safety guidelines. Keep these tiny packets away from kids and avoid using them during pregnancy or breastfeeding. Also, make sure you store the Velo nicotine pouches at room temperature so that they maintain their flavouring and colour. These pouches can be highly addictive substances; hence it's necessary to use them accurately while disposing of them correctly after use.
Velo Nicotine Pouches Freeze Near Me
You can find Velo Freeze in a variety of strengths online and in our vape shop. Other great flavours are also available. You can find the 10 mg and 20 mg salt nicotine strength that you need in order to have a smooth and satisfying vaping experience.

How can I order products from Lontech Vape Shop?
If you are looking to order Velo Nicotine Pouches Freeze from Lontech Shop, then you can do so by clicking any product information or product code and adding it to the shopping cart and checkout the process to submit your payment information. We accept major debit cards and credit cards, such as Visa and Mastercard.
Once your order has been placed, we will immediately send you a shipping confirmation email with the tracking number for your shipment. We hope that you enjoy your experience shopping with us!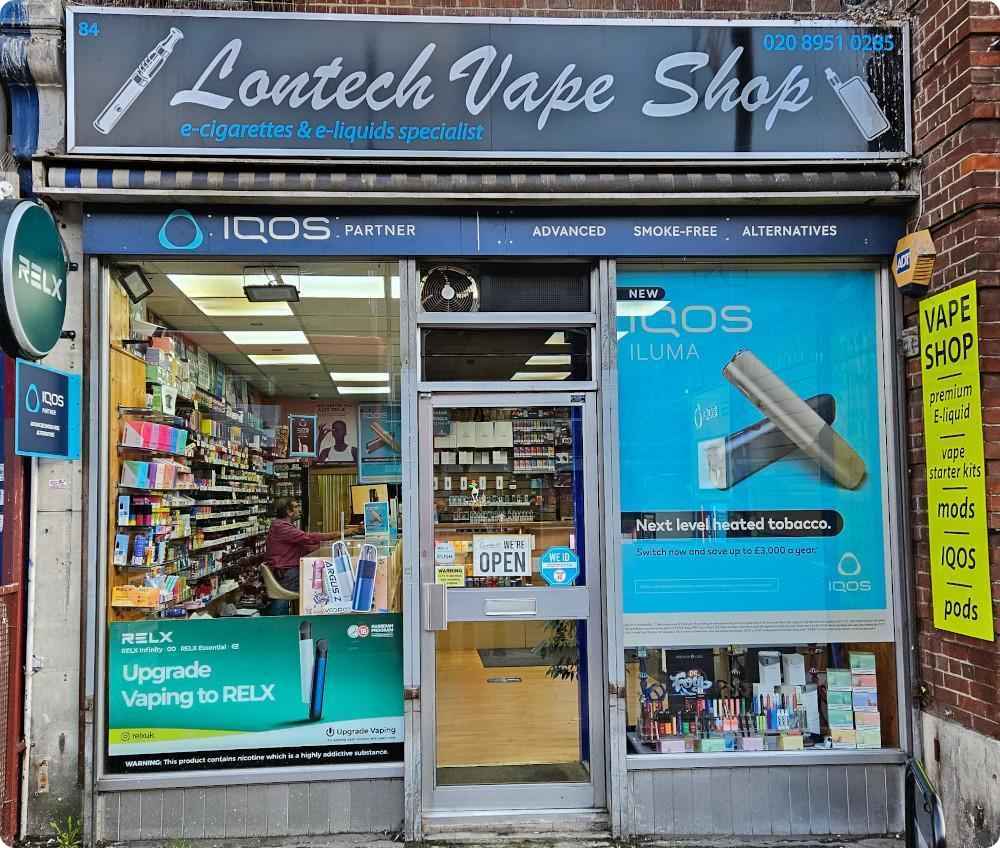 Shipping & Delivery
All orders placed before 3:30 pm Monday to Friday (excluding bank holidays) are dispatched the same day subject to availability for next day delivery. Orders placed after 4 pm on Saturday will be dispatched on the following Monday, while orders placed on public holidays will be dispatched on the next working day.
This ensures that you receive your device as quickly as possible, so you can start enjoying your vape right away. Orders will not be delivered on bank holidays and Sundays.
Standard Shipping
Royal Mail Signed For 1st Class starts from £2.99
Special Delivery*
Royal Mail Special Delivery Guaranteed by 1 pm is £9.99
Deliveries take up to 1 - 2 working days and are delivered between 8 am - 9 pm (excludes Weekends & Bank Holidays).
*Special Delivery Notes
By selecting this option, you are upgrading the shipping method to the Royal Mail UK Special Delivery Next Day (after dispatch) Service which includes up to £500 compensation for loss or damage. You will receive your order the next working day after we ship it, (which is NOT necessarily the same as the next day after you place your order.) For more information regarding this and other Royal Mail services, please visit the Royal Mail website.
Age Verification
You must be aged 18 years old to buy e-liquids and vaping products from our website.
Electronic Cigarettes, tobacco vaping, tobacco products, cigarette products, and e liquid should not be used by pregnant women or people who are intolerant or allergic to propylene glycol or vegetable glycerine.
Warning:
Keep out of reach of children and pets.
Please note this site is restricted to selling only in the UK
If you disagree with any part of these terms and conditions or our privacy policy, please do not use our website
Vape products have nicotine which is an addictive substance. Over time, your brain and body get used to having nicotine, which means you may have nicotine withdrawal symptoms when you quit vaping
The electronic cigarette, it is important to remember, is not a smoking cessation device and non-smokers should not approach this product
Only for use by adults age of 18+
NOT FOR SALE TO MINORS
Talk To A Vape Expert
Please contact our customer service on 0208 951 0285 and we will be happy to help! Contact us on Social media Facebook, Instagram, Twitter, Youtube, or email us.
We found other products you might like!