Relx Pods Dark Sparkle | Cola
SKU
relx-pods-dark-sparkle-cola
Brands:

2pcs Pro Dark Sparkle Pods
A classic taste of cola Pod from Relx
2pcs 18mg nicotine strength
MTL vape 2 x 1.9ml 18mg 50% vg eliquid
flavours cola fizzy / soda pop
made in china
500 puffs of each pod
Same Day Dispatch
RELX Pod Pro Dark Sparkle
The RELX Pod Pro Dark Sparkle is compatible with both the Relx Infinity Device and Relx Essential Device. The RELX Essential Infinity Pre-refilled ceramic Coil Pods incorporate cotton and wire in their construction to produce the smoothest flavour possible for users. Swapping out an e-liquid pod is hassle-free, allowing vapers to explore a variety of exciting flavours.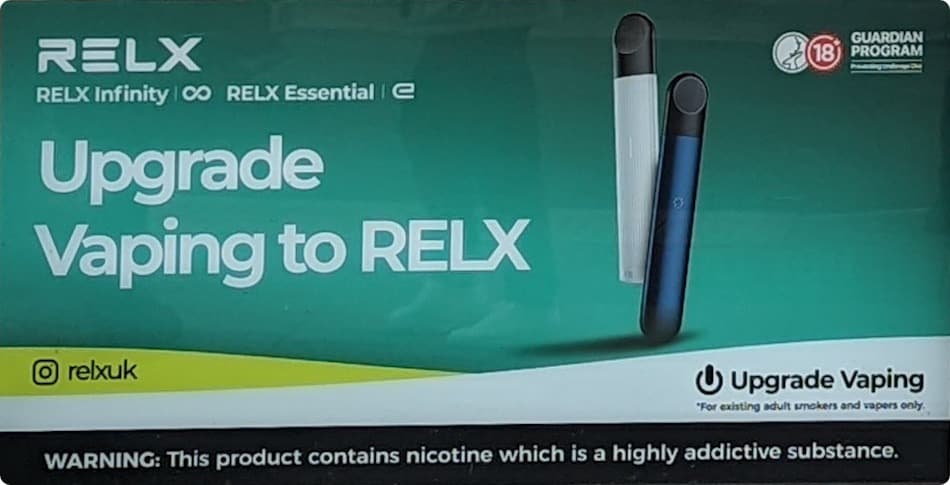 A variety of delicious flavours can be enjoyed in the RELX Pods for a good price. The RELX Pods are ideal for both new and experienced vapers and are prefilled with 18mg (1.8%) nic salt vape liquid to offer a satisfying throat hit and quick absorption of nicotine. Recreate the feeling of smoking. Remove the tiny silicone disk at the base of the pod and insert it into a RELX Infinity or Essential battery for a smooth vaping experience.
Relx Pre-filled pods are available in a wide range of flavours in fruits, tobacco and menthol for a regular price of £7.99, these pods contain an 18mg nicotine salt blend, offering a satisfying throat hit and quick absorption of nicotine. Each pod contains 1.9 ml of nicotine salts and an average of 500 puffs.
The ceramic maze coil design features an 11-layer structure heating element to prevent internal leaks and condensation for the most optimal flavor and vapor production. Other Relx infinity pods are available Golden Slice, Black Twist, Blue Gems, Crisp Red, Ruby Zest, Tangy Purple, Sunny Sparkle, Orchard Rounds, Fresh Red, Hawaiian Sunshine, Gardens Heart, Forest Gems, raspy ruby and dark sparkle.
What flavor is dark sparkle RELX?
Relx Pro Pod Dark Sparkle offers a classic taste of cola with a refreshing minty exhale. It replicates the experience of drinking an iced cold cola on a hot summer day. The latest feelm ceramic maze coil design enhances the flavour. Try it and find your new favourite flavour!
Relx Pods Dark Sparkle Near Me
Order your Relx Pods Dark Sparkle | Cola online for same working day dispatch using royal mail service or pickup it up from our London store.
Lontech Vape Shop is the best go-to online vape shop for all your vaping needs, no matter your budget or your level of vaping experience.

We have the best vapour kits and e-cigarette starter kits for you to feast your eyes upon.
All orders placed before 3:30 pm Monday to Friday (excluding bank holidays) are dispatched the same day subject to availability for next day delivery. Orders will not be delivered on bank holidays and Sundays.
How can I order products from Lontech Vape Shop?
If you are looking for Relx Pods Dark Sparkle to order products from Lontech Shop, then you can do so by clicking any product information or product code and adding it to the shopping cart and checkout the process to submit your payment information. We accept major credit cards, such as Visa and Mastercard.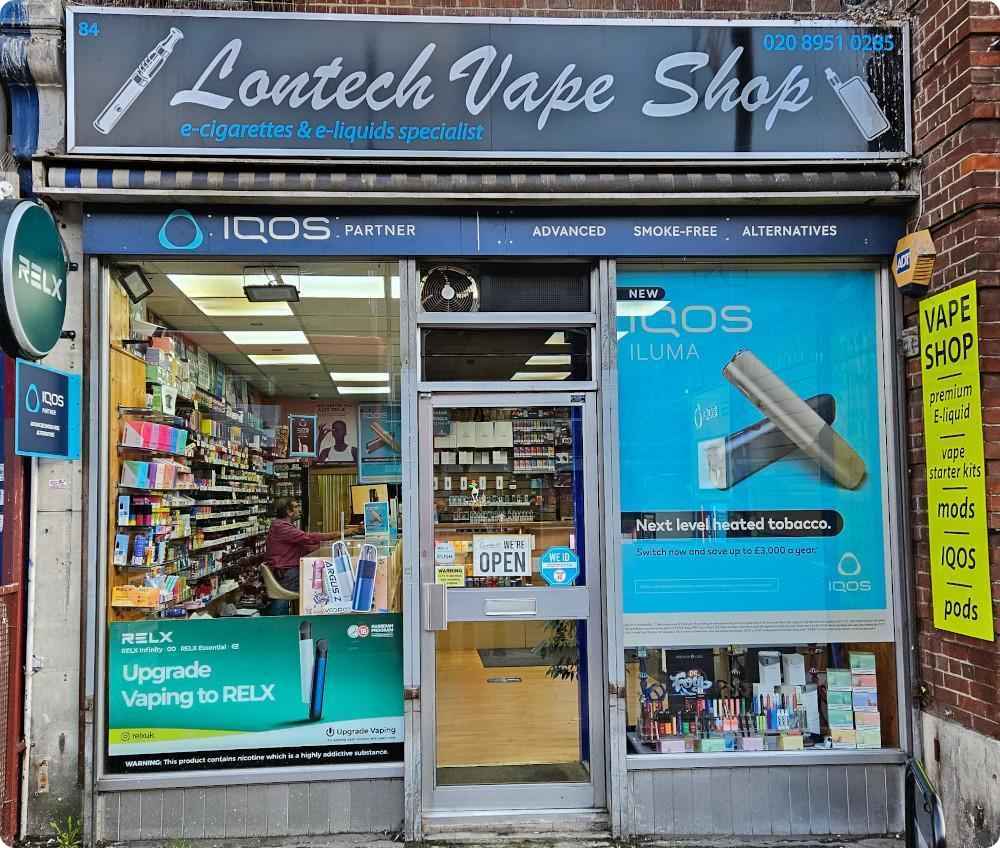 Once your order has been placed, we will immediately send you a shipping confirmation email with the tracking number for your shipment.
We hope that you enjoy your experience shopping with us!
Shipping & Delivery
Same Day Dispatch
Order your Relx Pods Dark Sparkle today for fast UK Delivery. All orders placed before 3:30 pm Monday - Friday (excluding bank holidays) are dispatched the same working day subject to availability.
Age Verification
We take your age verification very seriously and rely on state-of-the-art technology to ensure accuracy. All customers must be 18 years or older to order from our website, and we apologise for any inconvenience this may cause. If you are under 18 years of age, please do not order from our website. Thank you for your understanding and cooperation.
You must be 18 years of age to buy e liquids and vaping products from our website.
E-cigarettes, tobacco vaping, tobacco products and e-liquid should not be used by pregnant women or people who are intolerant or allergic to a blend of glycerol propylene, a special blend of glycerol or VG.
Warning:
Keep out of reach of children and pets.
Vape products have nicotine which is a highly addictive substance. Over time, your brain and body get used to having nicotine, which means you may have nicotine withdrawal symptoms when you quit vaping.
If you disagree with any part of these terms and conditions or our privacy policy, please do not use our website.
Only for use by adult smokers
NOT FOR SALE TO MINORS.
Talk To A Vape Expert
Please contact our customer service on 0208 951 0285 and we will be happy to help! Contact us on Social media Facebook, Instagram, Twitter, Youtube, or email us.