Grape Nic Salt E-Liquid by Elf Bar Elfliq
Only %1 left
SKU
Elfliq Grape E-Liquid
Brands:

10ml Nicotine Salts E-Liquid
3000 puffs per bottle or equivalent to 5 elf bars disposable vape
10mg & 20mg Nicotine Strengths
50% VG / 50% PG
Blended For MTL Vaping
TPD Compliant
Made In China
Childproof Cap
Tamper Evident Seal
Recyclable Bottles
Same day dispatch & tracked next day UK delivery
Next Working Day delivery
Elfliq Grape E-Liquid
Looking for a fruity and satisfying vape experience? Look no further than Elf Bar Elfliq's Grape Nic Salt E-Liquid. With its perfect blend of 50% VG and 50% PG, this e-liquid is specifically designed for mouth-to-lung vaping, making it suited for those who prefer a more traditional, cigarette-like draw.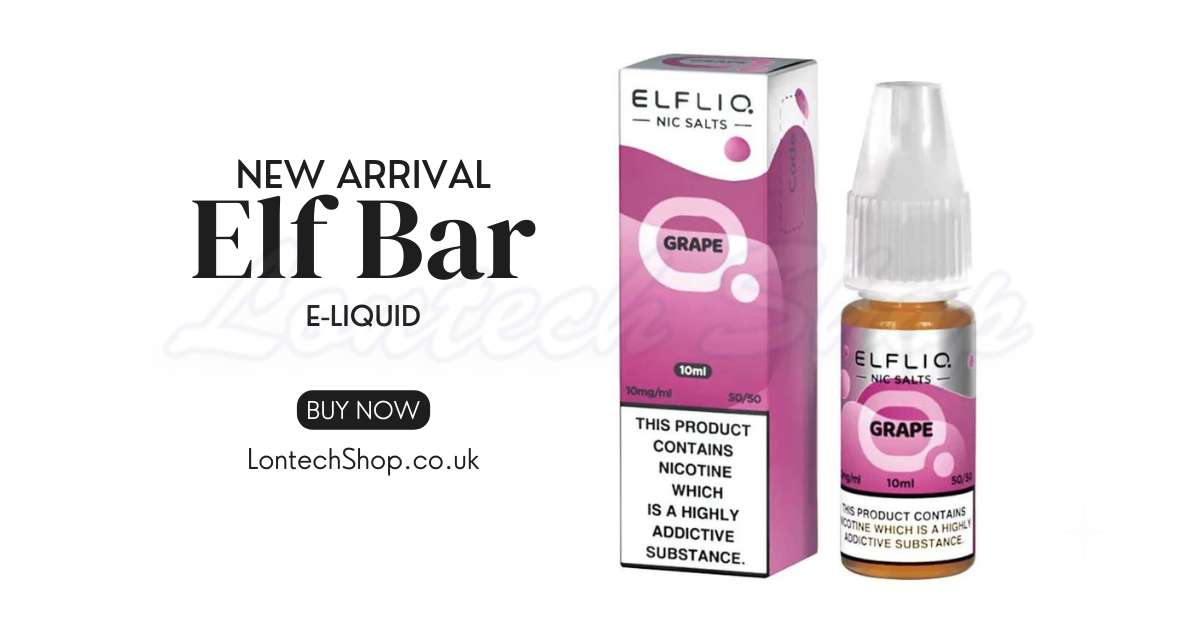 Elf Bar has launched its official nic salt e-liquid line, elfliq. The e-liquids were unveiled in May 2022 at the Vaper Expo in Birmingham and are available in 10 and 20mg nicotine concentrations.
The 10ml bottle is packed with 3000 puffs - equivalent to five disposable vapes from Elf Bar - ensuring you won't run out anytime soon. Available in both 10mg and 20mg nicotine strengths, this grape flavoured e-liquid is perfect for those who enjoy a sweet and fruity taste with a satisfying nicotine hit.
Plus, you can rest assured that Elf Bar Elfliq's Grape Nic Salt E-Liquid is TPD compliant, meaning it's been thoroughly tested to meet EU regulations for safety and quality. The childproof cap and tamper-evident seal ensure that the e-liquid is safe and secure, while the recyclable bottle makes it an environmentally-friendly choice.
Order now and enjoy same-day dispatch with tracked next-day delivery in the UK. Treat yourself to the delicious taste of Elfbar grape flavour e-liquid with Elfliq.
Elf Bar Grape E-liquid
You can now still be enjoyed it when you upgrade from your favourite elfbar disposables to a more advanced vape pod kit or small vape kit. The Elfliq grape vape juice flavour has a sweet, fruity taste that is perfect for those who love a burst of flavour in their vaping experience.
The Grape flavour is a popular choice among vapers who enjoy a sweet and refreshing taste. With its fast delivery options and secure payment methods, it's no wonder that Elf Bar Elfliq has become a hit among vapers worldwide.
If you're looking for a smooth throat hit from your eliquid, look no further than Elf Bar's Elfliq Grape Nic Salt E-Liquid. This salt nicotine e-liquid is designed to be absorbed quickly by the body, delivering a satisfying hit that will help curb your cravings. With a blend of 50% VG and 50% PG ratio, this e-liquid is perfect for MTL vaping or low-powered devices and comes in 10ml bottles with nicotine strengths of 10mg and 20mg. Plus, the refreshing exhale of crushed ice makes it perfect for those hot summer days.
Other elf bar disposables flavour from Elfliq include Apple Peach, Blue Razz Lemonade, Blueberry, Blueberry Sour Raspberry, Cherry, Cherry Cola, Cola, Cotton Candy Ice, Cream Tobacco, Elfbull Ice, Grape, Kiwi Passionfruit Guava, Mango, Peach Ice, Pink Grapefruit, Pink Lemonade, Spearmint, Strawberry Ice, Strawberry Ice Cream, Strawberry Kiwi and elfliq Watermelon. With so many options available, you will surely find an Elfliq nic salts flavour that suits your taste buds perfectly.
Elf Bar Elfliq e-liquids salts are the most eagerly awaited range of e-liquids from the beloved Elf Bar. The Grape Nic Salt E-Liquid by Elf Bar Elfliq is now available in 10ml bottles, allowing you to enjoy this delicious flavour combination and the nicotine hit in your own vape device it is an awesome all-day vape that you can take anywhere.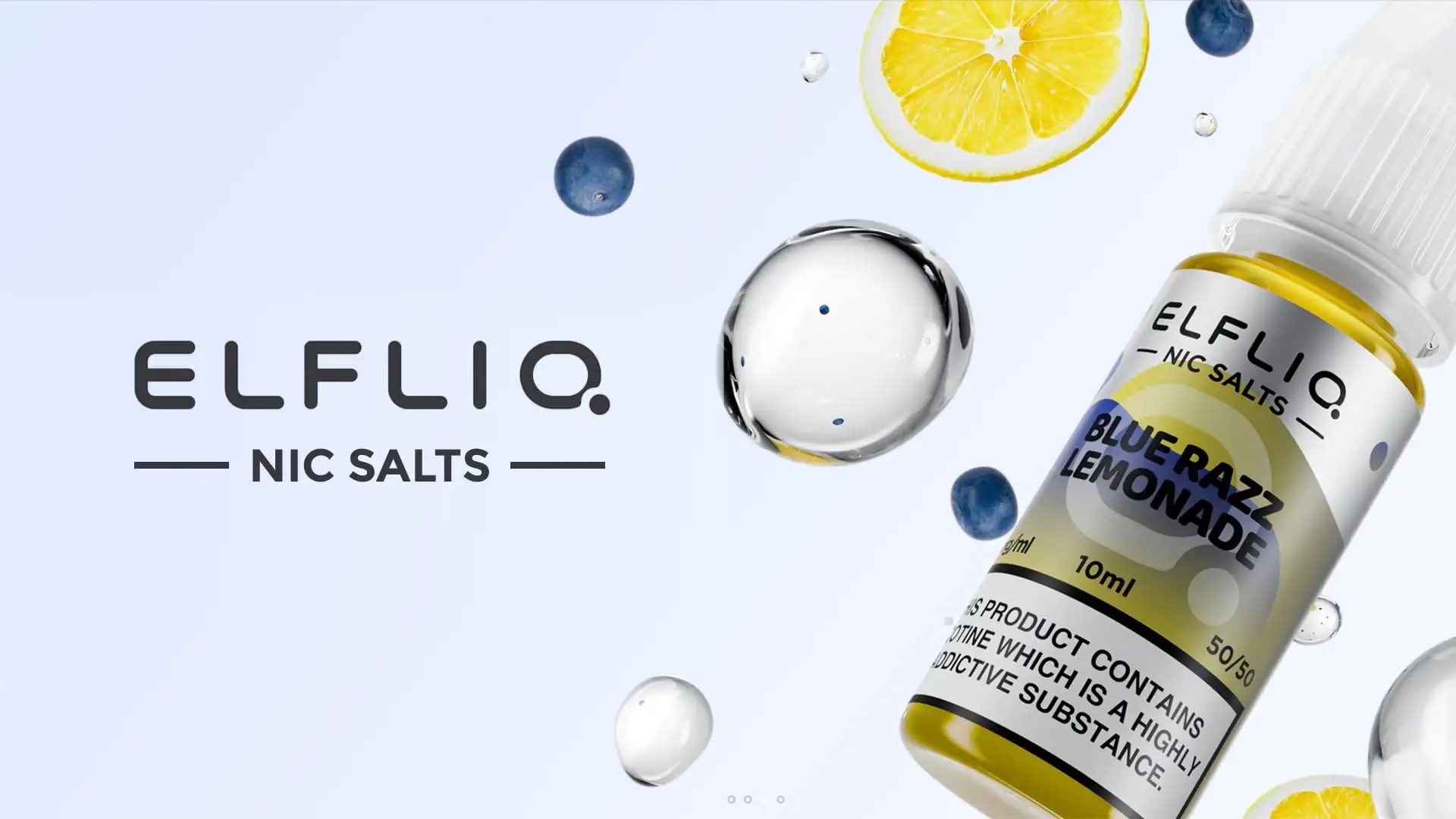 The Benefits of Salt Nicotine E-Liquid
Nic salts are absorbed into the body far quicker than standard e-liquids, providing a faster hit to keep your nicotine cravings at bay. In addition, nic salts eliminate the harsh throaty aftertaste associated with traditional e-liquids.
Even after being heated by your vaping device, nic salts maintain their smooth flavour. Salts take approximately 6 - 7 seconds to absorb into the bloodstream, satisfying your cravings at a much quicker rate than freebase nicotine. They provide a quicker nicotine delivery and smoother throat hit at higher strengths compared to traditional vape juices.
All orders from our website for same working day dispatch using royal mail service, or pickup up from our London store.
Lontech shop is the best go-to online vape shop for all your vaping needs, no matter on budget price or your level of vaping experience.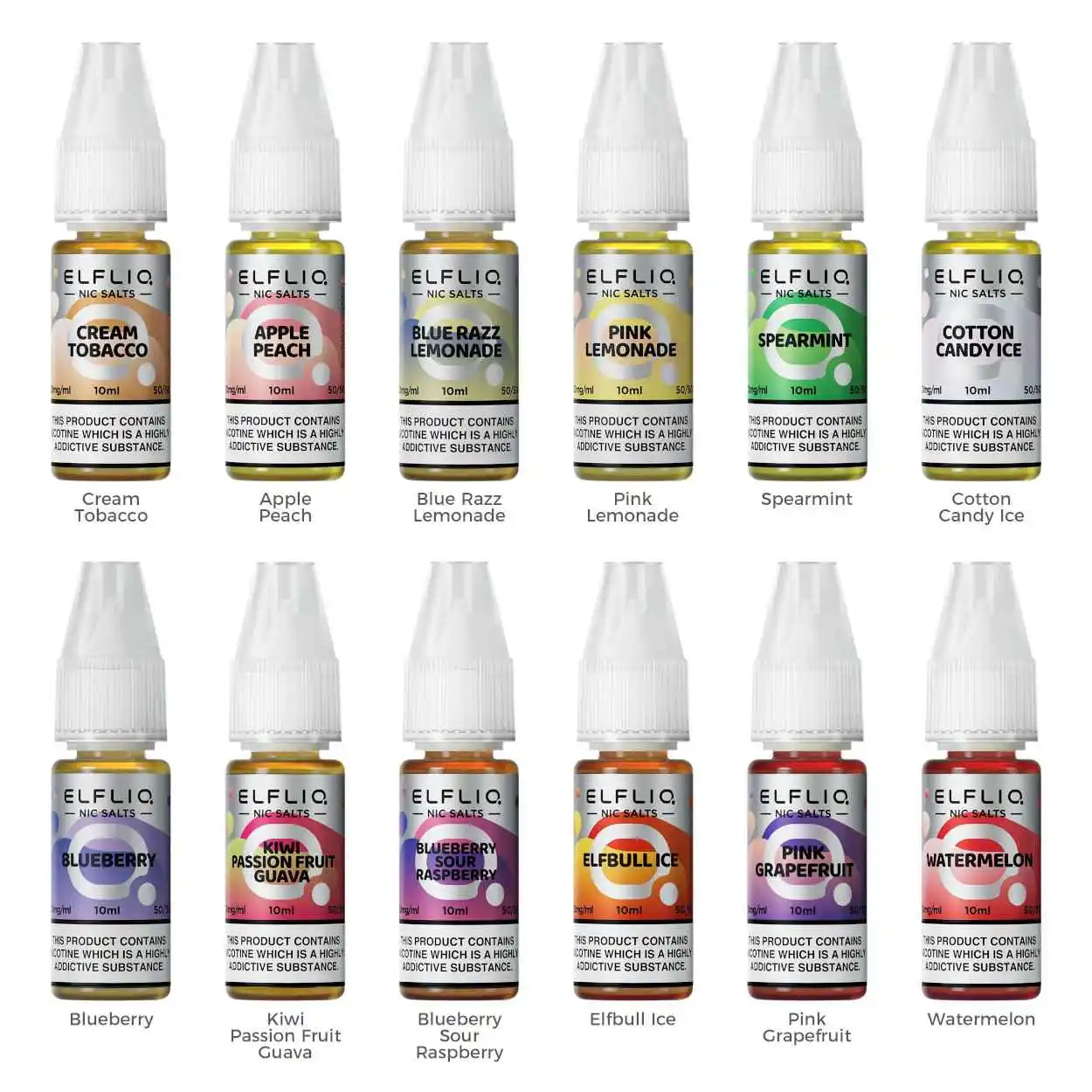 Grape Nic Salt E-Liquid by Elf Bar Elfliq Near Me
You can find Grape Nic Salt E-Liquid by Elf Bar Elfliq in a variety of strengths online and in our vape shop. Other great flavours are also available. You can find the 10 mg and 20 mg salt nicotine strength that you need in order to have a smooth and satisfying vaping experience.

How can I order products from Lontech Vape Shop?
If you are looking to order Grape Nic Salt E-Liquid by Elf Bar Elfliq from Lontech Shop, then you can do so by clicking any product information or product code and adding it to the shopping cart and checkout the process to submit your payment information. We accept major debit cards and credit cards, such as Visa and Mastercard. Once your order has been placed, we will immediately send you a shipping confirmation email with the tracking number for your shipment. We hope that you enjoy your experience shopping with us!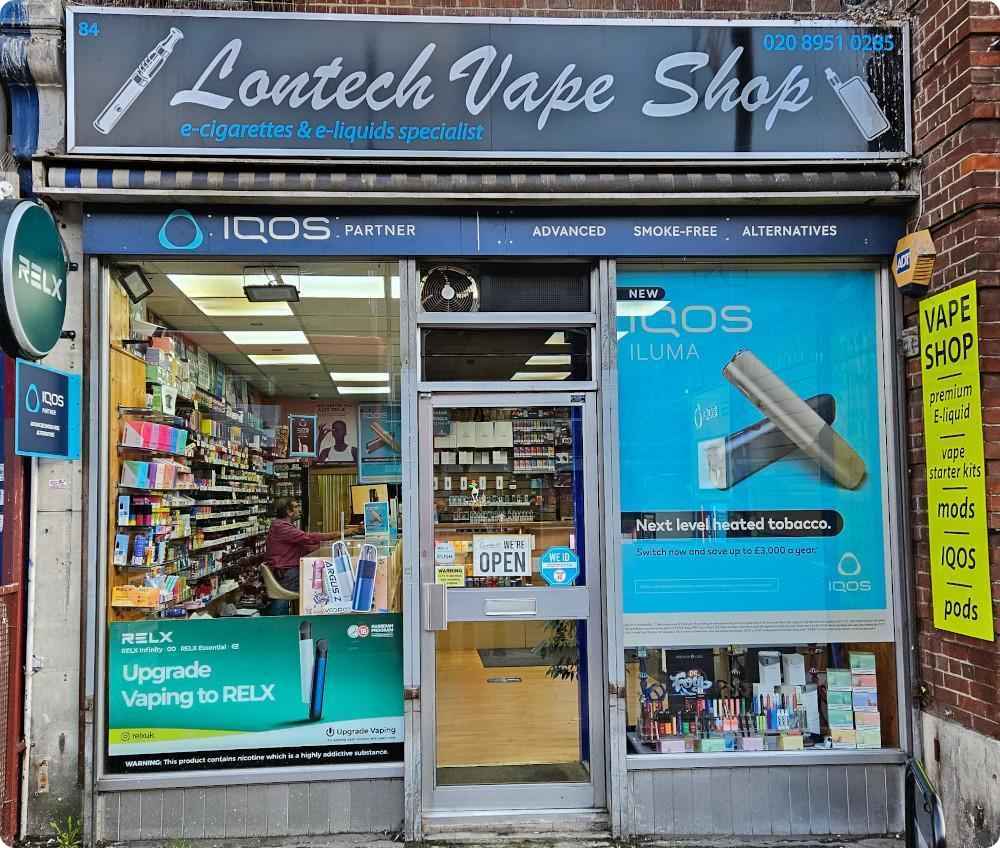 Shipping & Delivery
All orders placed before 3:30 pm Monday to Friday (excluding bank holidays) are dispatched the same day subject to availability for next day delivery. Orders placed after 4 pm on Saturday will be dispatched on the following Monday, while orders placed on public holidays will be dispatched on the next working day.
This ensures that you receive your device as quickly as possible, so you can start enjoying your vape right away. Orders will not be delivered on bank holidays and Sundays.
Age Verification
You must be aged 18 years old to buy e-liquids and vaping products from our website.
Electronic Cigarettes, tobacco vaping, tobacco products, cigarette products, and e liquid should not be used by pregnant women or people who are intolerant or allergic to propylene glycol or vegetable glycerine.
Warning:
Keep out of reach of children and pets.
Please note this site is restricted to selling only in the UK
If you disagree with any part of these terms and conditions or our privacy policy, please do not use our website
Vape products have nicotine which is an addictive substance. Over time, your brain and body get used to having nicotine, which means you may have nicotine withdrawal symptoms when you quit vaping
The electronic cigarette, it is important to remember, is not a smoking cessation device and non-smokers should not approach this product
Only for use by adults age of 18+
NOT FOR SALE TO MINORS
Talk To A Vape Expert
Please contact our customer service on 0208 951 0285 and we will be happy to help! Contact us on Social media Facebook, Instagram, Twitter, Youtube, or email us.