Blueberry Sour Raspberry Nic Salt E-Liquid by Elf Bar Elfliq
Only %1 left
SKU
elfliq-blueberry-sour-raspberry
Brands:

10ml Nicotine Salts E-Liquid
3000 puffs per bottle or equivalent to 5 elf bars
10mg & 20mg Nicotine Strengths
50% VG / 50% PG
Blended For MTL Vaping
TPD Compliant
Made In China
Childproof Cap
Tamper Evident Seal
Recyclable Bottles
Blueberry Sour Raspberry Nic Salt E-Liquid
The Elf Bar Elfliq offers a wide range of vape e-liquid for any pod kits and vape pens. Our newest addition to the Elfliq e-liquid range is the Blueberry Sour Raspberry Nic Salt E-Liquid. This flavour is an excellent combination of tangy notes of raspberries and juicy-tasting blueberries. Our goal is to satisfy your cravings with our quality, salt nicotine e-liquid that provides a smooth throat hit. This e-liquid is the same taste as the Blueberry Sour Raspberry Elfbar disposable vapes.
The Blueberry Sour Raspberry Elfliq nic salts is a perfect all-day vape. It's ideal for those who want to enjoy a burst of fruity flavours while satisfying their smoking urges. Elfliq is a premium-quality nicotine salt blend that is ideal for individuals who are trying to quit smoking or those who want to experience the satisfaction of vaping without worrying about the harsh effects of smoking.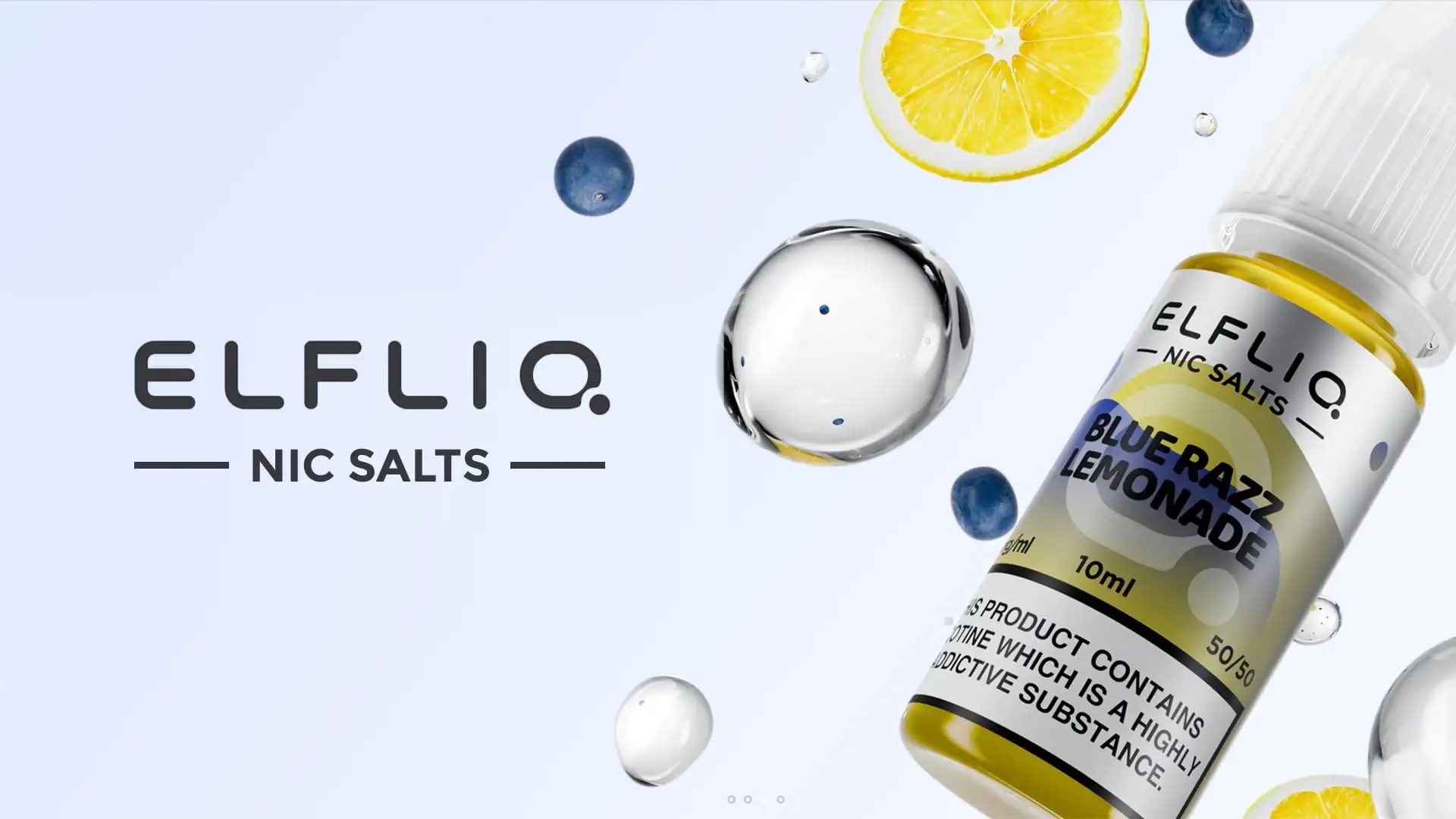 With a 50 VG concentration, the elfbar Blueberry Sour Raspberry Elfliq is perfect for those who want a discreet amount of vapour. It's designed to provide you with the perfect balance between flavour and vapour production, ensuring you get the best of both worlds. Elfliq nic salt blends are also designed to work well with all types of coils, ensuring you get a consistently good vaping experience.
The Blueberry Sour Raspberry Elfliq is part of their Elfliq Nic Salt blends, a collection of premium quality e-liquids. elf liq nic salts blends are made from high-quality ingredients that are designed to provide a satisfying vaping experience. The Blueberry Sour Raspberry Elfliq is part of our pod flavours, which means it's compatible with our pod e-liquids and other Elf Bar disposable devices.
One of the best things about the elf bar efliq Blueberry Sour Raspberry is that it's available in both 10 mg and 20 mg nicotine strengths. This allows you to choose the strength that suits your needs, whether you're a light or heavy smoker. Also available in various other flavours, ensuring you have a wide range of options to choose from.
What does Blueberry Sour Raspberry Elf Bar taste like?
The Blueberry Sour Raspberry Elfliq offers a unique, fruity and refreshing flavour profile, combining the sweetness of blueberries with tangy notes of raspberries. Perfect for those who crave a burst of flavour with every puff.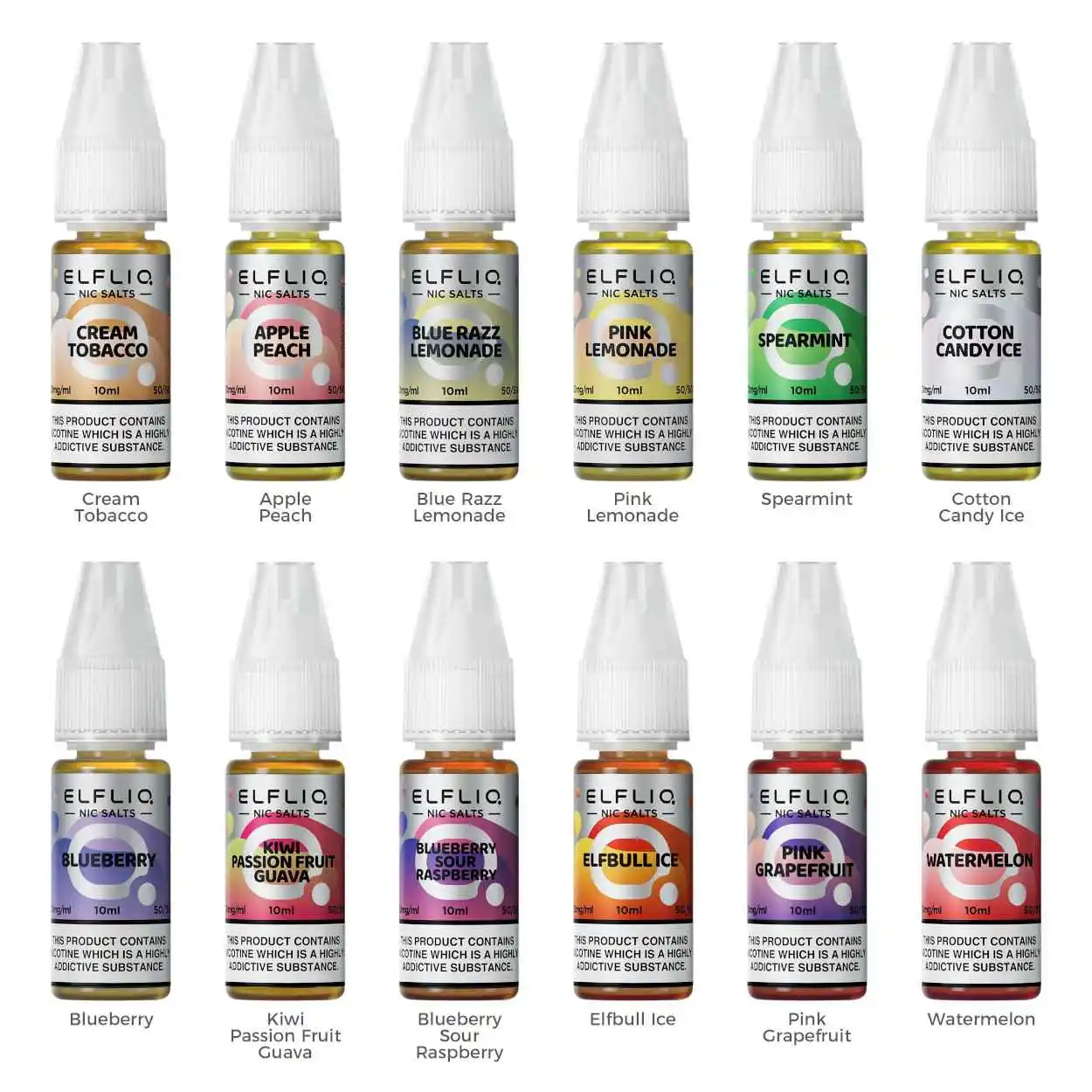 Why is my coil burning so fast?
The brief answer is chain vaping or not having sufficient e liquid in the tank are common motives of coil damage as the wick does now not have time or enough e liquid handy to soak up e-liquid between puffs. Remember to feed the coil with e-liquid, AND let it prime and soak in before you start vaping. A dry wick due to this will cause your coil to burn.
Blueberry Sour Raspberry Nic Salt E-Liquid by Elf Bar Elfliq Near Me
You can find Blueberry Sour Raspberry Nic Salt E-Liquid by Elf Bar Elfliq in a variety of strengths online and in our vape shop. Other great flavours are also available. You can find the 10 mg and 20 mg salt nicotine strength that you need in order to have a smooth and satisfying vaping experience.

How can I order products from Lontech Vape Shop?
If you are looking to order Blueberry Sour Raspberry Nic Salt E-Liquid by Elf Bar Elfliq from Lontech Shop, then you can do so by clicking any product information or product code and adding it to the shopping cart and checkout the process to submit your payment information. We accept major debit cards and credit cards, such as Visa and Mastercard. Once your order has been placed, we will immediately send you a shipping confirmation email with the tracking number for your shipment. We hope that you enjoy your experience shopping with us!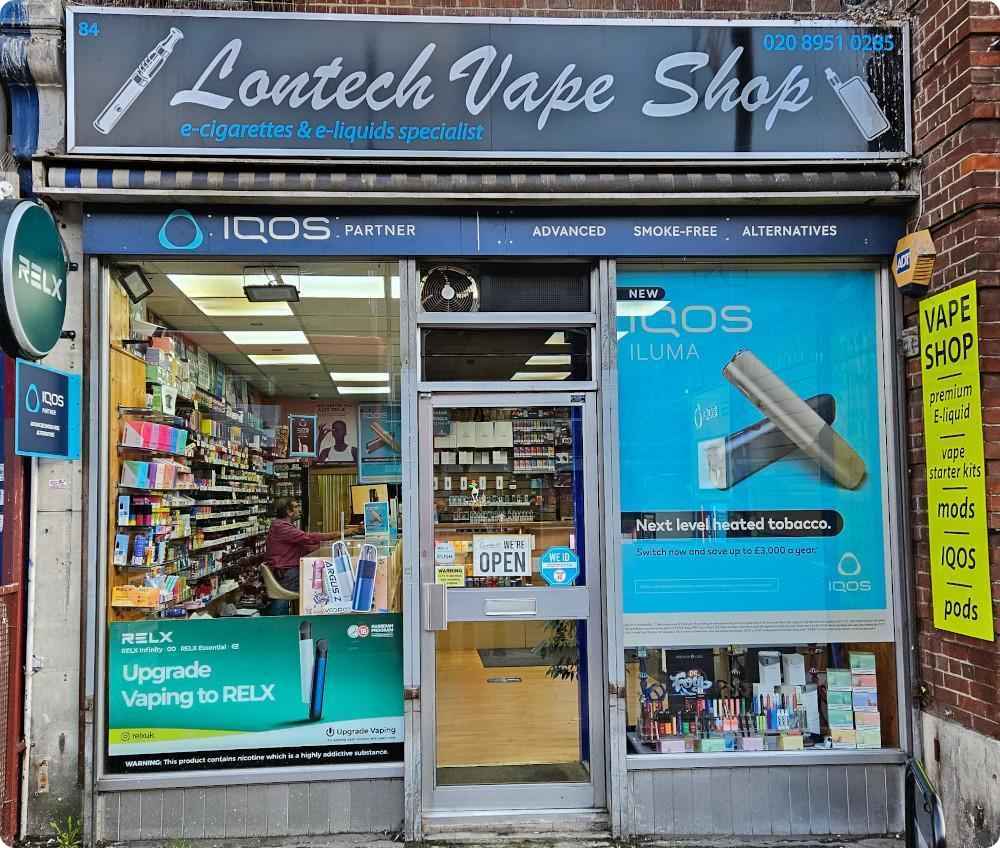 All orders placed before 3:30 pm Monday to Friday (excluding bank holidays) are dispatched the same day subject to availability for next day delivery. Orders placed after 4 pm on Saturday will be dispatched on the following Monday, while orders placed on public holidays will be dispatched on the next working day. This ensures that you receive your device as quickly as possible, so you can start enjoying your vape right away. Orders will not be delivered on bank holidays and Sundays.
Same day Dispatch
Order your Kiwi Passionfruit Guava today for fast UK Delivery. All orders placed before 3:30 pm Monday - Friday (excluding bank holidays) are dispatched the same working day subject to availability.
Standard Shipping
Royal Mail Signed For 1st Class starts from £2.99
Special Delivery*
Royal Mail Special Delivery Guaranteed by 1 pm is £9.99
Deliveries take up to 1 - 2 working days and are delivered between 8 am - 9 pm (excludes Weekends & Bank Holidays).
*Special Delivery Notes
By selecting this option, you are upgrading the shipping method to the Royal Mail UK Special Delivery Next Day (after dispatch) Service which includes up to £500 compensation for loss or damage. You will receive your order the next working day after we ship it, (which is NOT necessarily the same as the next day after you place your order.) For more information regarding this and other Royal Mail services, please visit the Royal mail website.
Age Verification
You must be aged 18 years old to buy e-liquids and vaping products from our website.
Electronic Cigarettes, tobacco vaping, tobacco products, cigarette products, and e-liquid should not be used by pregnant women or people who are intolerant or allergic to propylene glycol or vegetable glycerine
Warning:
Keep out of reach of children and pets.
Please note this site is restricted to selling only in the United Kingdom
If you disagree with any part of these terms and conditions or our privacy policy, please do not use our website
Vape products have nicotine which is a highly addictive substance. Over time, your brain and body get used to having nicotine, which means you may have nicotine withdrawal symptoms when you quit vaping
The electronic cigarette, it is important to remember, is not a smoking cessation device and non-smokers should not approach this product
Only for use by adults age of 18+
NOT FOR SALE TO MINORS
Talk to Vape Customer Services
Please contact our customer services on 0208 951 0285 and we will be happy to help! or email us
We found other products you might like!