Sour Cherry Apple Nic Salt E-Liquid by Riot Bar Edition
Only %1 left
SKU
riot-sour-cherry-apple
Brands:

Sour Cherry Apple flavour 10ml Nicotine Salts E-Liquid
3000 puffs per bottle or equivalent to 5 disposable vapes
10mg & 20mg Nicotine Strengths
40% VG / 60% PG
Blended For MTL Vaping
TPD Compliant
Made In UK
Childproof Cap
Tamper Evident Seal
Recyclable Bottles
Same day dispatch & tracked next day UK delivery
Next Working Day delivery
Riot Bar Edition Sour Cherry Apple Nic Salt E-Liquid
In the fast-paced world of vaping, finding the perfect e-liquid can be a daunting task. The endless array of options can leave even experienced vapers feeling perplexed. One brand that has been making waves in the vaping community is Riot Bar Edition, particularly for its Sour Cherry Apple Nic Salt E-Liquid, a favourite type of vape juice for many.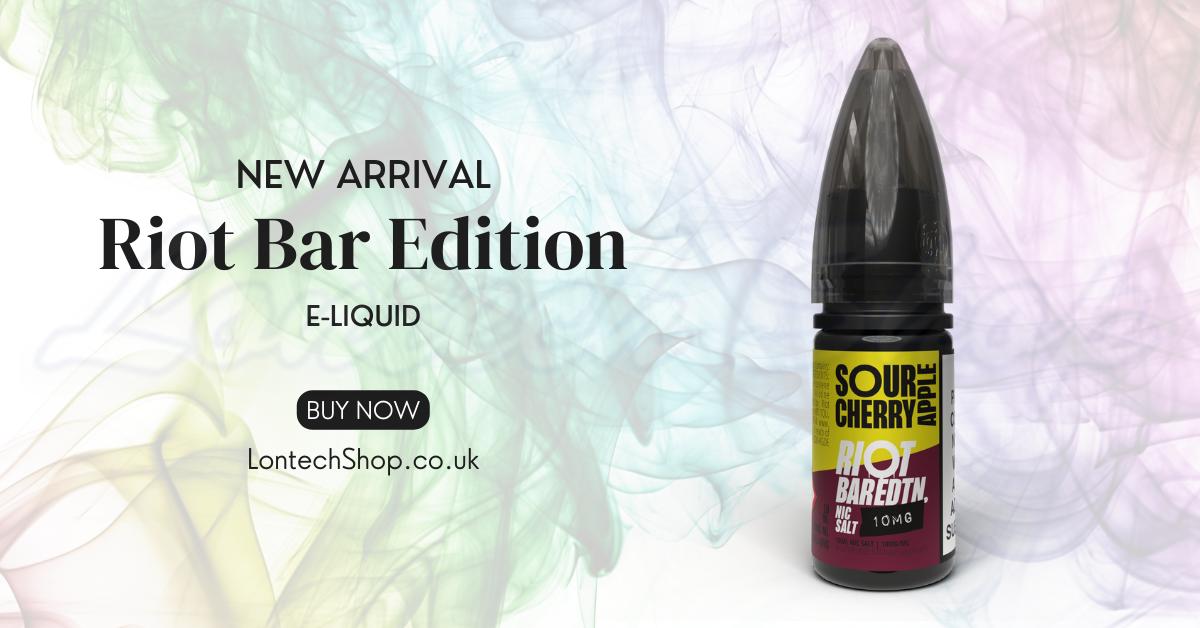 We will delve into the world of nic salts, Riot Squad, and this handy guide to understanding this delightful type of acid-based freebase liquids, which may be a subject of opinion. Join us as we explore throat hits, nicotine levels, pod kits, vape pens, disposable flavours, and the impact on the tastebuds of vapers to get a great idea of what your next e-liquid selection will be.
A Look into Riot Squad Salts
Riot Squad is not just another name in the vaping industry. This independent company has made a huge impact with its range of nic salts, including the tantalizing Sour Cherry Apple. But what makes Riot Squad stand out among the sea of smaller brands?
The answer lies in their commitment to creating unique and hugely popular flavours. Riot Squad Salts are known for their layers of flavour, and the Sour Cherry Apple is no exception. With the right own kit and recommended wattage, you can unlock a vaping experience like no other.
What is Sour Cherry Apple Nic Salt E-Liquid and how does it compare to other e-liquids?
Sour Cherry Apple Nic Salt E-Liquid by Riot Bar Edition is a unique blend that combines the tartness of sour cherry with the sweetness of apple. It stands out from other e-liquids with its distinct flavour profile and the use of nicotine salts for a smoother vaping experience.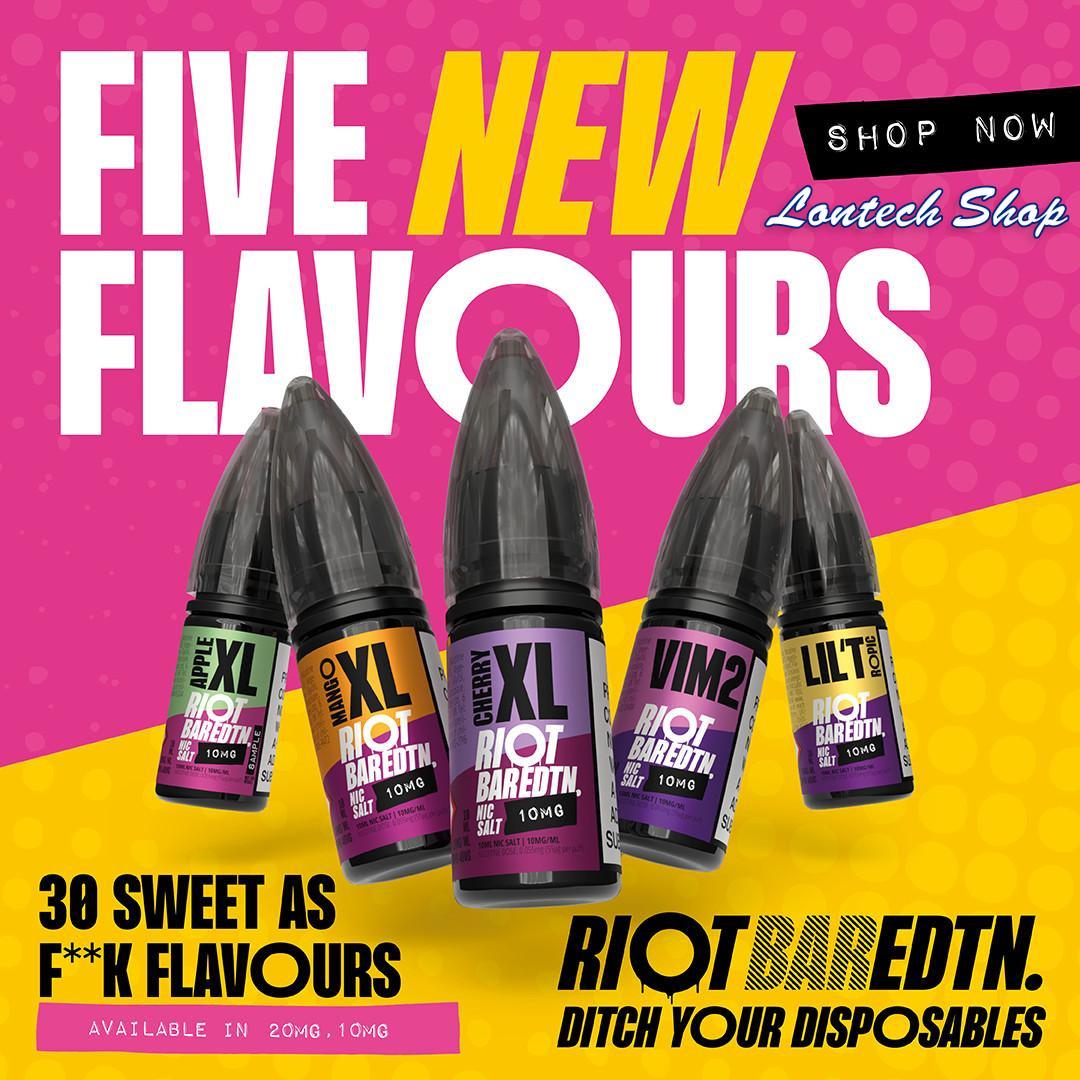 Nicotine Salt vs. Freebase Nicotine
Before we dive into the world of Riot Bar Edition's Sour Cherry Apple, let's understand what nicotine salts are. Unlike traditional freebase nicotine, nic salts offer a smoother throat hit. This aspect has made them immensely popular among vapers.
Nicotine salts provide a similar vaping experience to regular nicotine but at a lower temperature and without the harshness on the throat. Riot Squad has capitalized on this to create a range of nicotine salt e-liquids, including the Sour Cherry Apple.
The preference for the best-flavored nic salts is subjective, but it varies depending on the type of vaper. Those who have recently stopped smoking, tend to prefer fruity, tobacco, and menthol e-liquids, such as the top ten nic salts of last year. If you are someone who both smokes and vapes, tobacco-flavoured e-liquids can assist you in transitioning fully to vaping with a new kit.
Nic salts are used by many types of vapers, including those who have just quit smoking or are dual using, with some brands offering the same hugely popular flavours in both NIC salt and freebase form.
Savouring the Sour Cherry Apple Experience
Riot Bar Edition's Sour Cherry Apple is a favourite among vapers who enjoy delectable desserts. This e-liquid offers a delightful blend of sweet fruits and candy, with a burst of tropical flavours that is both refreshing and satisfying. The perfect balance of sweet and tart, enhanced by bar salts, makes it like a journey through an orchard of flavour.
A Smooth Throat Hit and the Perfect Pod Kit
For those who prefer a smoother throat hit and are fans of MTL (Mouth to Lung) vaping, this e-liquid is a match made in heaven. Riot Bar Edition's creation allows vapers to experience the rich layers of flavour at lower temperatures, making it ideal for MTL kits. The coil resistance and e-liquid blend to ensure that the flavour is at its peak.
Sour Cherry Apple Nic Salt E-Liquid by Riot Bar Edition Near me
You can find Sour Cherry Apple Nic Salt E-Liquid by Riot Bar Edition, a delicious option for fans of creamy desserts and tropical fruits, as well as straight tobacco, in a variety of strengths online and in our vape shop. Other popular flavours / different brands, including elfliq e-liquids and elf bar disposable devices, are also available in both nic salt vaping and other freebase ranges.
You can find the 10 mg and 20 mg salt nicotine strength that you need in order to have a smooth and satisfying nicotine hit while vaping, with some of the best brands of nic salts such as sweet candy included. Disposables introduced a lot of trial and error to a lot of people and have helped many people quit smoking by providing a lot of nicotine in one puff.

How can I order products from Lontech Vape Shop?
Ordering Sour Cherry Apple Nic Salt E-Liquid by Riot Bar Edition from Lontech Shop is a convenient and easy process that can be completed in just a few simple steps. You can begin by adding the product to your shopping cart, which can be done by clicking on any of the product information or codes. We also offer a variety of other flavours from Bar Juice, such as Lemon Lime, Mr Blue, and Banana Ice. We ship all mainland UK orders with Royal Mail, so you can expect fast and reliable delivery with options for next day and 2-3 day delivery.
Once you have added all the products, proceed to checkout and enter your payment details using major debit or credit cards such as Visa and Mastercard. After placing your order, you will receive a confirmation email that includes a tracking number for your shipment.
At Lontech Shop, we are committed to providing our customers with hassle-free online shopping experiences and high-quality products. If you encounter any issues while placing your order or have any concerns, our customer support team is always ready to assist you. We take pride in offering fast and reliable shipping services, with multiple delivery options available during checkout.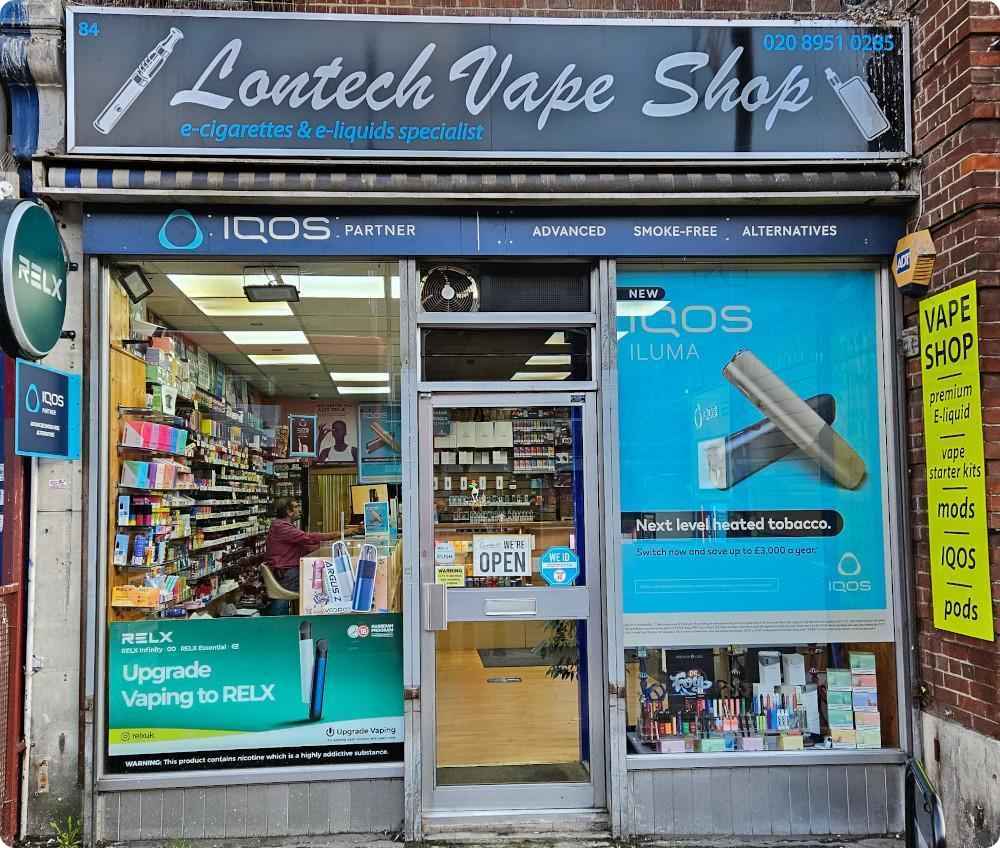 Shipping & Delivery
For customers looking to receive their vape devices quickly, it is essential to place an order before 3:30 pm from Monday to Friday (excluding bank holidays). Doing so ensures that the order will be dispatched on the same day and delivered the next day, subject to availability.
Orders placed on Saturday & Sunday will only be dispatched on Monday, while orders placed on public holidays will likewise be dispatched on the next working day. It is important to note that orders will not be delivered on Sundays and bank holidays.
This speedy delivery process guarantees that customers can start enjoying their vape devices right away. The company's efficient delivery system factors in possible delays due to unforeseen circumstances like natural disasters or extreme weather conditions.
Customers can have peace of mind knowing that they can expect their orders to arrive promptly, thanks to this well-planned shipping process. Additionally, the company provides regular updates about the status of each order through email notifications and tracking information, allowing customers to stay informed every step of the way.
Age Verification
Our website has an age restriction policy where customers must be 18 years or older to purchase e-liquids and vaping products. It is also important to note that pregnant women, as well as individuals who are intolerant or allergic to propylene glycol or vegetable glycerine, should not use electronic cigarettes, tobacco vaping, tobacco products, cigarette products, or e-liquid.
These products contain chemicals that may pose health risks to certain individuals. It is crucial to read product labels and follow usage instructions carefully before using any of these products. Additionally, users should consult with a healthcare professional if they have any concerns about the safety of using these products.
Warning:
Keep out of reach of children and pets.
Please note this site is restricted to selling only in the UK
If you disagree with any part of these terms and conditions or our privacy policy, please do not use our website
Vape products have nicotine which is an addictive substance. Over time, your brain and body get used to having nicotine, which means you may have nicotine withdrawal symptoms when you quit vaping
The electronic cigarette, it is important to remember, is not a smoking cessation device and non-smokers should not approach this product
Only for use by adults age of 18+
NOT FOR SALE TO MINORS
Talk To A Vape Expert
Please contact our customer service on 0208 951 0285 and we will be happy to help! Contact us on Social media Facebook, Instagram, Twitter, Youtube, or email us.