Brands:

Advanced draw activation
800mAh built-in battery
Novo Smok 2 will give you a longer vaping time
Weight: 43g
2ml E-Liquid Capacity
Same day UK dispatched or store pickup
Novo 2 Kit
The new Novo pod kit from Smok UK is a build quality and an upgraded version of the original Novo and double the battery capacity. This pod vape kit is a refillable pod system that uses a micro USB cable that comes in the kit. The NOVO 2 raises the capacity of the battery life to a massive 800mAh in order for it to last all day, revitalizing the original chassis and exterior with a livelier finish.
The Smok Novo 2 Pod Kit is an advanced starter kit from Smok that features draw-activated firing, an 800mAh built-in battery, and a 2ml e-liquid capacity. the Novo 2 Pod System works with the 1.0 ohm Mesh Pod and 1.4 ohm MTL Pod to vaporize regular eJuice or nicotine salts. This device has been designed to offer users longer vaping times and a more efficient experience.
The ergonomic design of the Novo 2 allows for comfortable use and the pod housing system provides superior flavour production. The Smok Novo 2 is available in various vibrant colours and can be purchased with or without nicotine e-juices.
Pod Kit Smok Novo 2
The voltage of the Smok Novo 2 Pod Kit is 3.0 - 4.0v and the wattage output range is 6 - 25 w. The pod capacity is 2 ml and it uses an intuitive draw-activated firing method to catalyze the vaporization of premium nicotine salts within the cartridge, and a whistle-shaped mouthpiece can perfectly fit your lips. Combination of high performance and long battery life engineers optimized the charging port and motherboard's structure, improving the whole performance and user experience. with an 800 mah rechargeable battery inside, it can be used for about three days after being fully charged. it comes with two clear pods.
The airflow on the Smok Novo 2 Vape Kit has been updated and allows for a better draw. The pod connection is also now push fit pod connection which makes it easier to use. A side filling design grooves for temporarily locking the condensate generated during vaping multiple protections: lithium battery/atomizer/8 seconds cut-off/short circuit/low voltage protection.
Smok Novo 2 Pod Kit includes:
1 novo 2 system 8s overtime protection short circuit protection low voltage protection
1 novo 2 mesh pod
1 novo 2 MTL pod
1 USB cable
1 x user manual.
Smok Novo 2 Pod Kit Specifications
The SMOK Novo Kit is a great product for those looking for an easy to use and compact pod system. The Novo 2 features a built-in 800mAh battery, 2ml refillable pods, and a wattage range of 1-25W. The kit comes with two coils, one 0.8 ohm mesh coil and one 1.0 ohm regular coil, both of which are designed for MTL vaping. TheNovos have an LED light indicator that shows the current battery life. Combined with specially designed pods, cloudy vapor and a purer taste can be produced.
The SMOK Novo 2 Pod system is an upgraded version of the original SMOK Novo pod system. It retains the elegant shape while sporting a visually striking finish, and a spacious 800mAh battery capacity, and uses an intuitive draw-activated firing method to catalyze the vaporization of premium nicotine salts within the 2ml cartridge. it has redesigned sensing element to make you enjoy every puff, and an improved led indicator to clearly show you accurate device's condition.
Smok Novo 2 Pod Kit Features:
Dimensions - 88.3 mm by 24.5 mm by 14.5 mm
Integrated 800 mAh Rechargeable Battery
Wattage Output Range: 6 - 25W
Voltage Output Range: 3.0 - 4.0V
Zinc-Alloy Chassis Construction
Ergonomic Mouthpiece
2 mL Pod Capacity
SMOK NOVO 2 Pod Series
LED Battery Life Indicator Light
1.0 ohm Mesh Pod
1.4 ohm MTL Pod
Side Fill System - Silicone Stoppered
Updated Airflow Pathing
Push Fit Pod Connection
8s Overtime Protection
Short Circuit Protection
Low Voltage Protection
Bottom Micro USB Port
When working with Li-ion (Lithium-ion), LiPo (Lithium-ion Polymer) and any rechargeable cells, they are very sensitive to charging characteristics and may explode or burn if handled incorrectly, please be cautious and careful. Please make sure that you have great knowledge of all rechargeable batteries before you use them.
What pods work with Novo 2?
The Novo 2 is a pod-based vaping system that uses a refillable pod system. It is compatible with the SMOK Novo 2 Pod Cartridges, which are specifically designed for use with the Novo 2 device. These pods have a 2ml capacity available in 1.0ohm Mesh or a 1.4ohm Dual Coil.
Smok Novo 2 Pod Kit Near Me
All orders from our website for same working day dispatch using royal mail service, or pickup up from our London store.
Lontech shop is the best go-to online vape shop for all your vaping needs, no matter on budget price or your level of vaping experience.

Also, we stock a wide range of flavours from fruits, menthol, mint, tobacco, creamy, energy drinks and so on. Just inhale No hassle, no fuss and easy travelling Disposable vape pods are lightweight, pre-filled with 2ml of pre-filled Salt Nicotine, nic salt providing a mouth-to-lung and nice throat hit and can provide up to 700 puffs per puff bar, equivalent to 40 cigarettes. Top brands of puff bars like Bubblemon, Elf Bar, Geek Bar, Nasty juice, Frumist, Waka, Sky Crystal Pro, Lost Mary, Happy Vibes Twist 3500 and ELUX offer TPD compliant disposable vape devices.
How can I order products from Lontech Vape Shop?
If you are looking to order Smok Novo 2 Pod Kit from Lontech Shop, then you can do so by clicking any product information or product code and adding it to the shopping cart and checkout the process to submit your payment information. We accept major credit cards, such as Visa and Mastercard. Once your order has been placed, we will immediately send you a shipping confirmation email with the tracking number for your shipment. We hope that you enjoy your experience shopping with us!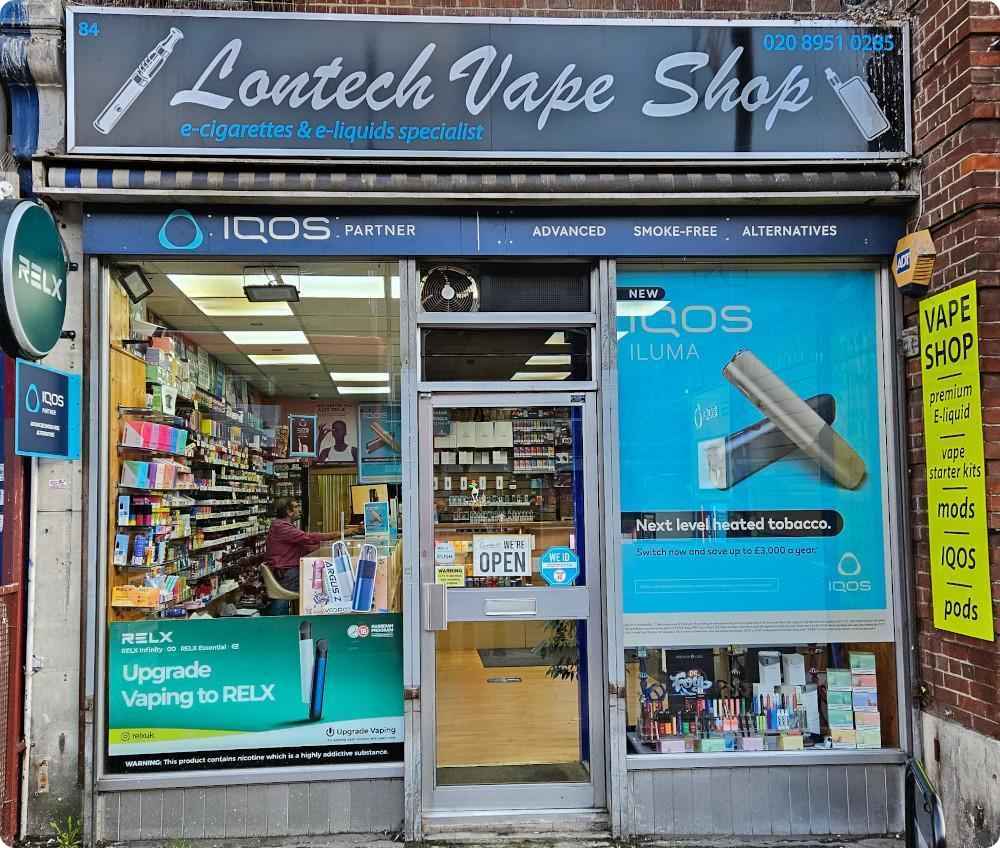 All orders placed before 3:30 pm Monday to Friday (excluding bank holidays) are dispatched the same day subject to availability for next day delivery. Orders placed after 4 pm on Saturday will be dispatched on the following Monday, while orders placed on public holidays will be dispatched on the next working day. This ensures that you receive your device as quickly as possible, so you can start enjoying your vape right away. Orders will not be delivered on bank holidays and Sundays.
Age Verification
You must be aged 18 years old to buy e-liquid and vaping products from our website. All Products sold on this site are intended for adult smokers. you must be of legal smoking age in your territory to purchase products.
Electronic Cigarettes, tobacco vaping, tobacco products, cigarette products, and e-liquid should not be used by pregnant women or people who are intolerant or allergic to propylene glycol or vegetable glycerine.
Warning:
Keep out of reach of children and pets.
Please note this site is restricted to selling only in the UK
If you disagree with any part of these terms and conditions or our privacy policy, please do not use our website
Vape products have nicotine which is an addictive substance. Over time, your brain and body get used to having nicotine, which means you may have nicotine withdrawal symptoms when you quit vaping
The electronic cigarette, it is important to remember, is not a smoking cessation device and non-smokers should not approach this product
Only for use by adults age of 18+
NOT FOR SALE TO MINORS
Talk to Vape Customer Service
Please contact our customer service on 0208 951 0285 and we will be happy to help! or email us
We found other products you might like!