Purity E-liquid by Roxy Juice
Brands:

Affordable and high quality e-liquid
Purity vape juice blends with the highest premium quality ingredients
10ml Bottle TPD Compliant with nicotine strengths ranging from 0 mg - 18 mg a good throat hit
Suitable for use with most vape kits, pod devices, tanks and coils
EU Quality
TPD Compliant
Same day Dispatch
Next working day delivery
Purity E-liquid by Roxy
Purity E-liquid by Roxy Juice is a line of e-liquids made by Roxy Juice, a company known for producing high-quality and flavorful e-liquids. The E-Purity line is specifically designed to be pure and simple, with a focus on a single flavour profile in each bottle.
Some of the flavours available in the E-Purity line include classic options like tobacco and menthol, as well as more unique choices like green apple and blueberry.
All of the E-Purity e-liquids are made with high-quality ingredients and are designed to provide a smooth and satisfying vaping experience.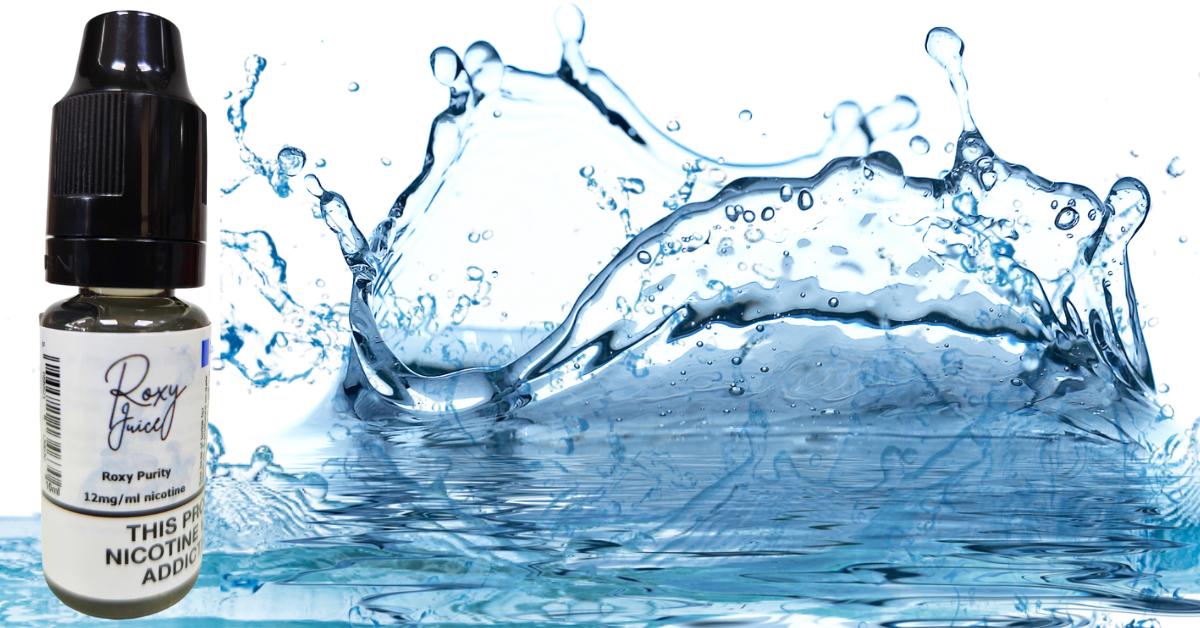 One of the key features of the E-Purity line is its simplicity. Each flavour is meant to be clean and straightforward, without any unnecessary additives or complicated flavour profiles.
This makes them a great choice for e-cigarette users who prefer a more straightforward and uncluttered vaping experience.
In addition to their commitment to purity and simplicity, Roxy Juice is also known for their commitment to sustainability and eco-friendliness.
They use environmentally friendly packaging materials and are constantly striving to reduce their carbon footprint in the production of their e-liquids.
Roxy Purity E-Liquid
Roxy Purity E-Liquid is made with a 50/50 blend of vegetable glycerin (VG) and propylene glycol (PG). This balance of VG and PG is known to provide a good balance of flavour and vapour production, making it a popular choice among many e-cigarette users.
One of the benefits of choosing a pure and simple e-liquid like Roxy E-Purity is that it is more versatile and can be used with a wider range of e-cigarette devices.
Whether you prefer a mouth-to-lung vaping style or a direct-to-lung style, the E-Purity line is likely to have a flavour that will work for you.
Overall, Roxy E-Purity E-Liquid is a high-quality and reliable choice for e-cigarette users who are looking for a simple and pure vaping experience.
Whether you prefer classic like tobacco and menthol or more unique options like green apple and blueberry, there is likely to be a flavour in the E-Purity line that will suit your tastes.
Country of Origin
Formulated in the UK with the highest quality ingredients
VG/ PG ratio
Combination of 50 PG / 50 VG - average throat hit with excellent vapour.
Volume
Supplied in 10 ml bottles of e-liquid allows you 3000 puff
Available Strength
0 mg
6 mg
12 mg
18 mg nicotine strengths carry a stronger throat hit
Information
Purity juice has been formulated in the United Kingdom
TPD Compliant, We use the highest quality pharmaceutical grade nicotine and food grade ingredients, sourced from Great Britain and EU and all of our ingredients conform to British and European safety standards.
All of the components in our e-juice, including pharmaceutical-grade nicotine, are fully traceable. To ensure we're producing the finest product on the market, our Roxy Juice e-Liquid is made in an ISO Class 7 clean room facility and batch tested by a third-party pharmaceutical UK laboratory.
Ingredients include USP grade propylene glycol, vegetable glycerin, and nic. Flavourings are FEMA/GRAS approved
Preparation and bottling conform to the highest European safety and hygiene standards, EU Quality
Alcohol-free E-Liquid, e-liquids contain natural and artificial flavourings and propylene glycol. They are free of diacetyl and acetoin.
Store your liquid in a chilly, dry, dark place if possible.
We are not aware specifically but please be aware it is possible some flavours may contain traces of nuts
Purity E-liquid Roxy Juice
All Roxy juice liquids have been formulated first in the UK using only the finest ingredients. Our nicotine base is formulated by combined cutting edge e-juice formulation and highly trained chemists in our FDA Registered laboratory to the highest degree of accuracy.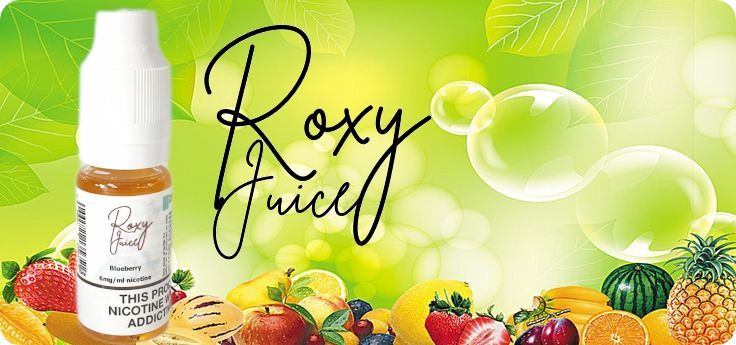 Our broad selection of high-quality e-liquids encompasses classic flavours such as tobacco and menthol, as well as some unique and fruity blends e-liquid variants, our newly expanded dessert range, and even some community favourites like vanilla custard and strawberry icy!
The Roxy Juice is in a 10 ml bottle and in 50% VG and 50% PG, the same ratio found in eLiquid blended with nicotine strength in 0, 6, 12 and 18mg.
Roxy Juice is the perfect ratio of PG for maximum taste and satisfying throat hit, no matter what type of flavour you like to vape, there will be something in the Roxy range to excite your taste buds, all day vape for vapers looking to use everything they've learned their entire vaping lifetime on one recipe without getting bored of it too soon!
Roxy juice is suitable for many vape kits, pods, and sub-ohm mods on the market today. Give it a try today!
The best fruity vape juice available. PG propylene glycol carries more flavour than VG vegetable glycerin, whereas VG blend creates thicker clouds of vapour. 50 50 e-liquid gives you the best of both worlds and is a super smooth vaping experience.
Most 3mg and 6mg of nic is usually the sweet juice taste spot to best experience great taste and cloud production but with a gentle throat hit that isn't harsh.
Smoother to vape at greater strengths and supply a rapid and pleasant throat hit of nicotine that is reminiscent of smoking a standard cigarette.
This combination provides vapers with a versatile liquid that is compatible with a wide range of devices and coils to provide an MTL (mouth to lung) and even DTL (direct to lung).
Purity E-liquid by Roxy Juice Near Me
Looking for an e-liquid that will blow your mind? Then you need to try Roxy Purity! Roxy Juice eliquid is available in a variety of flavours that will satisfy any vaper. Plus, its nicotine is customizable, so you can find the perfect level for you.
Make sure to grab a bottle today and start vaping like a pro! This e-liquid can be used with any e-cigarettes and pod devices, the best flavours for summertime vaping, blended ROXY sweet strawberry flavours with tangy lime to create a balanced vape that you can enjoy any time any place.

Lontech Vape Shop is the official Roxy Juice store and Roxy Juice stockists are near to you with the best electronic cigarette shop near me for vape Eliquids, like Nasty Juice, IVG, ICELIQS high VG made in France, Five Pawns in 50ml bottles of freebase nicotine or 10 mg nic salts or 20 mg nic salts and many more in different ratios PG and VG, you can not only find the ideal of your choice but e liquid that is meticulously checked to ensure they are free of any harmful additive chemicals.
Have you tried 100ml soda range of e-liquid of berries, cola, fruit flavours and lemonade? This is one of the primary aspects that sets us apart from our peers in the market.
All orders from our website for same working day dispatch using royal mail service, or pickup up from our Roxy store.
Lontech shop is the best go-to online vape shop for all your vaping needs, no matter on budget price or your level of vaping experience.
How can I order products from Lontech Vape Shop?
If you are looking for Purity E-liquid by Roxy Juice to order products from Lontech Shop London UK, then you can do so by clicking any product information or product code and adding it to the shopping cart and checkout the process to submit your payment information. We accept major credit cards, such as Visa and Mastercard.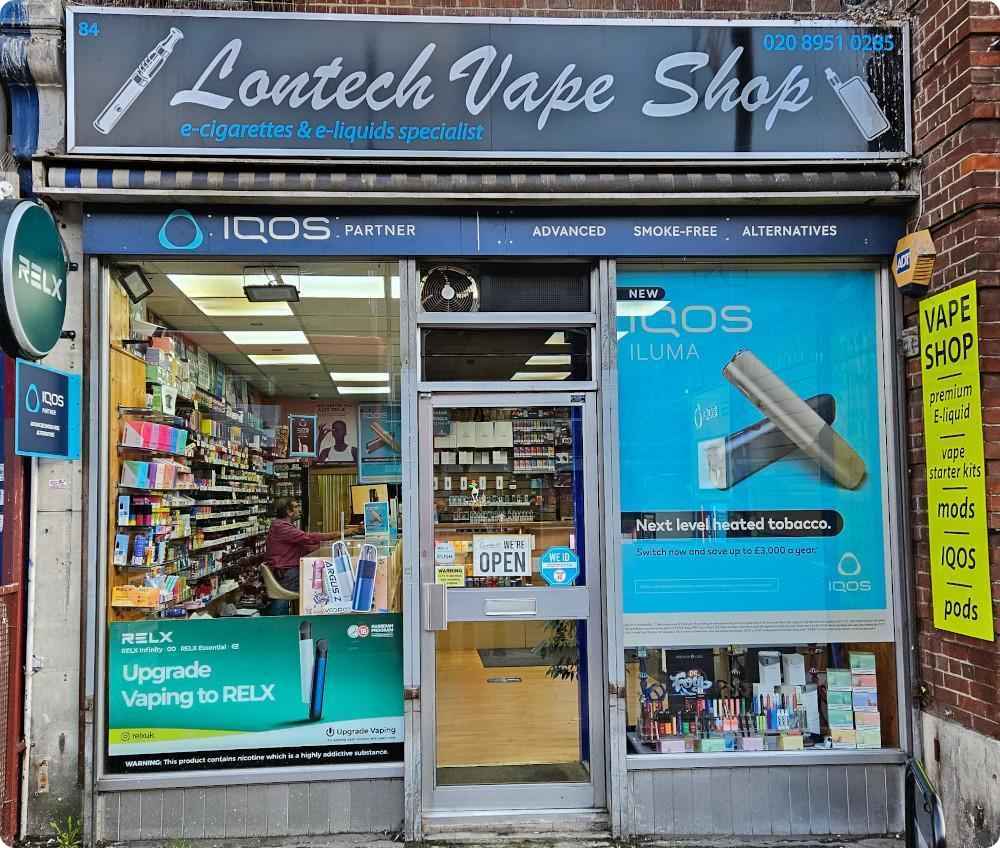 Once your order has been placed, we will immediately send you a shipping confirmation email with the tracking number for your shipment.
We hope that you enjoy your experience shopping with us!
Shipping & Delivery
Order your Roxy Purity E-liquid by Roxy Juice today for fast delivery.
Same Day Dispatch
All orders placed before 3:30 pm Monday - Friday (excluding bank holidays) are dispatched the same working day subject to availability. Orders placed on a Saturday after 3:30 pm or on Sunday will be processed on Monday.
Standard Shipping
Royal Mail Signed For 1st Class postage starts from £2.99
Deliveries take up to 1 - 2 working days and are delivered between 8 am - 9 pm Monday - Friday (excluding weekends and bank holidays). Sorry for any inconvenience, and thank you for your patience and understanding.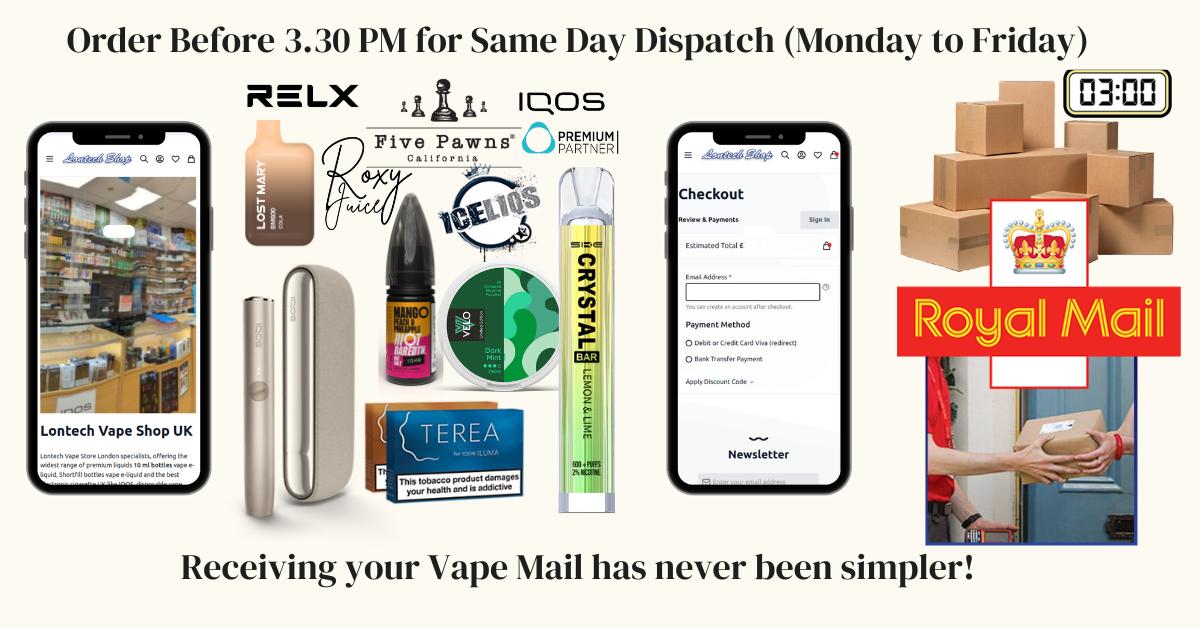 Special Delivery*
Royal Mail Special next working day Delivery Guaranteed by 1 pm is £9.99
Age Verification
You must be aged 18 years old to buy e-liquids and vaping products from our website and accept our Terms and Conditions, and Privacy Policy.
Electronic Cigarettes, tobacco vaping, nicotine products, tobacco products and e-liquid should not be used by pregnant women or people who are intolerant or allergic to Propylene Glycol or Vegetable Glycerine.
Warning:
Keep out of reach of children and pets.
Vape products have nicotine which is a highly addictive substance. Over time, your brain and body get used to having nicotine, which means you may have nicotine withdrawal symptoms when you quit vaping.
Only for use by adults
NOT FOR SALE TO MINORS.
Talk To A Vape Expert
Please contact our customer service on 0208 951 0285 and we will be happy to help! Contact us on Social media Facebook, Instagram, Twitter, Youtube, or email us.
We found other products you might like!
Special Price

£2.49

Regular Price

£4.99