Fuji E-Liquid by Glacier Freeze
Only %1 left
SKU
fuji-e-liquid-by-glacier-freeze
Brands:

Iced Mango Lychee and Strawberry to give a fresh taste to your taste buds
A combination of 60 VG /40 PG
UK Formulated
Made in France
EU Quality
Same working day dispatch
Next day delivery
Glacier Freeze Fuji E-liquid
Fuji E-liquid by Glacier Freeze. Fuji-san, (Mount Fuji) located on Honshu Island, is the highest mountain in Japan and a sacred place and source of artistic inspiration - Yeti's think so too! with original ingredients of Iced Mango Lychee and Strawberry to give a mind boggling fresh taste to your taste buds, this all day e-liquid is the best choice if you love cool refreshing vapes.
Country of Origin
UK Formulated - Made in France- EU Quality
VG/PG
A combination of 60/40 (VG/PG)
Volume
Supplied in 3x 10 ml bottles
Available Strengths
0 mg Nicotine Free
3 mg
6 mg
12 mg
Information
10 ml child-proof bottle
Fuji E-liquid by Glacier Freeze is made in EU
Complies with the European TPD
Ingredients include the highest quality pharmaceutical and food grade ingredients
Preparation and bottling conforms to the highest safety and hygiene standards
We are not aware of any but it is possible some flavours may contain traces of nuts
Fuji E-liquid is available online for same working day dispatch for next day delivery (Monday to Saturday delivery) or can be picked in our London UK store. Check delivery information
Fuji E-liquid by Glacier Freeze Freeze Near Me
Lontech Vape Shop is the official Glacier Freeze store and Glacier Freeze stockist near to you with the best e-cigarette shop near me for vape E-liquid, you can not only find the ideal flavour of your choice but e-liquid that is meticulously checked to ensure they are free of any harmful additive chemicals. This is one of the primary aspects that sets us apart from our peers in the market.

All orders from our website for same working day dispatch using royal mail service, or pickup up from our London store.
Lontech shop is the best go-to online vape shop for all your vaping needs, no matter on budget price or your level of vaping experience.
Is smoking or vaping better for you?
Vaping Is Less Harmful Than Smoking. E-cigarettes warm nicotine (extracted from tobacco), flavourings and different chemical compounds to create an aerosol that you inhale. Regular tobacco cigarettes comprise 7,000 chemicals, many of which are toxic.
How can I order products from Lontech Vape Shop?
If you are looking to order Fuji E-liquid by Glacier Freeze from Lontech Shop, then you can do so by clicking any product information or product code and adding it to the shopping cart and checkout the process to submit your payment information. We accept major credit cards, such as Visa and Mastercard. Once your order has been placed, we will immediately send you a shipping confirmation email with the tracking number for your shipment. We hope that you enjoy your experience shopping with us!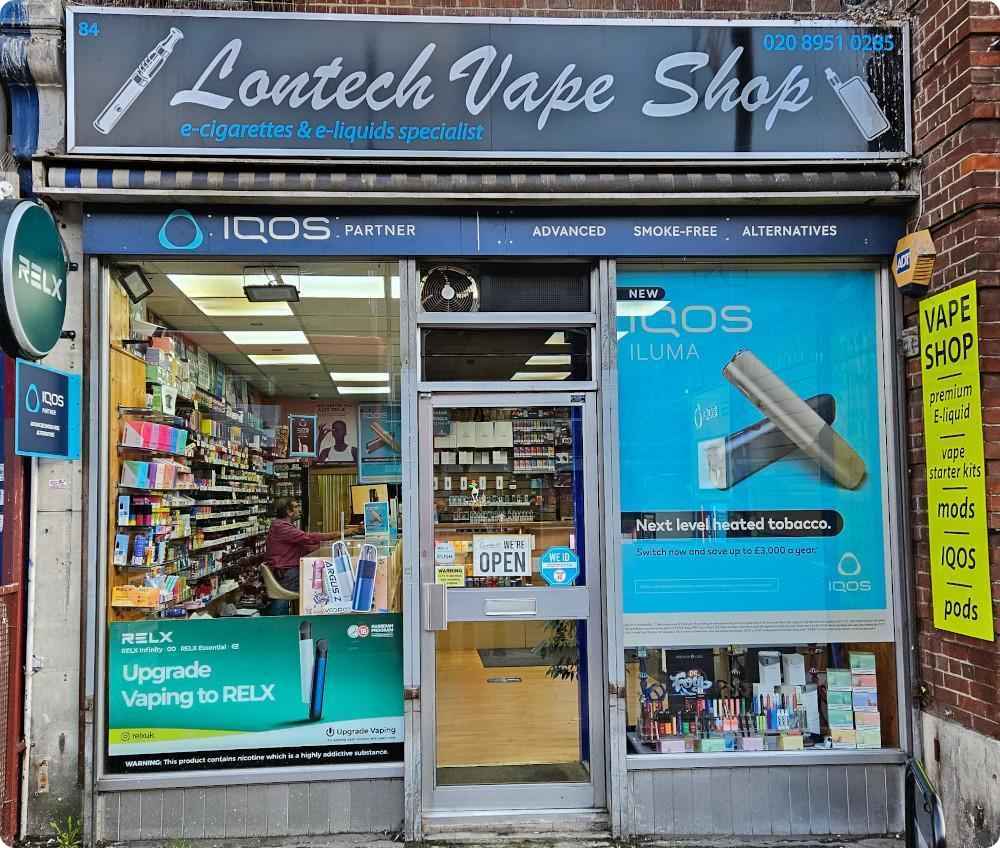 All orders placed before 3:30 pm Monday to Friday (excluding bank holidays) are dispatched the same day subject to availability for next day delivery. Orders placed after 4 pm on Saturday will be dispatched on the following Monday, while orders placed on public holidays will be dispatched on the next working day. This ensures that you receive your device as quickly as possible, so you can start enjoying your vape right away. Orders will not be delivered on bank holidays and Sundays.
Age Verification
You must be aged 18 years old to buy e-liquids and vaping products from our website.
Electronic Cigarettes, tobacco vaping, tobacco products, cigarette products, and e-liquid should not be used by pregnant women or people who are intolerant or allergic to propylene glycol or vegetable glycerine
Warning:
Keep out of reach of children and pets.
Please note this site is restricted to selling only in the UK
If you disagree with any part of these terms and conditions or our privacy policy, please do not use our website
Vape products have nicotine which is an addictive substance. Over time, your brain and body get used to having nicotine, which means you may have nicotine withdrawal symptoms when you quit vaping
The electronic cigarette, it is important to remember, is not a smoking cessation device and non-smokers should not approach this product
Only for use by adults age of 18+
NOT FOR SALE TO MINORS
Talk to Vape Customer Services
Please contact our customer services on 0208 951 0285 and we will be happy to help! or email us
We found other products you might like!