Electronic Cigarettes Radlett
Lontech shop, E-cigarette and vape shop specialists, offering the widest range of premium e-liquid and electronic cigarettes. We stock majors brands of vaping starter kits i.e Aspire, Dotmod, Eleaf, Innokin, Smok and Vaporesso for your area Radlett.
Lontech stocks pod kits which is all you need to help you quit smoking, like Juno, Juul, Relx and Vype for your area Radlett. Buy online Electronic Cigarettes and accessories in Radlett for fast delivery or store pickup.
Buy online IQOS & HEETS from Lontech Vape Shop where we stock a special discount price on IQOS 3 DUO, IQOS 2.4 Plus, Menthol Kit, and IQOS 2.4 PLUS.
There are lots of different e-cigs to choose from including E-Liquid for electronic cigarettes and if you are a first-time user in Radlett or wondering whether to buy one, you have come to the right place.
E-Cigarette Radlett
If you want to stop yourself from smoking, but you do not understand where you must start, e-cigarettes are here to help you. Tobacco is full of harmful ingredients so if you are having a tough time in giving up tobacco, you could always try e-cigs. People who want to give up smoking turn to e-cigarettes since it can help continue their obsession without hurting their body in the process.  Buy your E-Cigarettes Online for next day delivery or store pickup. We would love to see you in the store.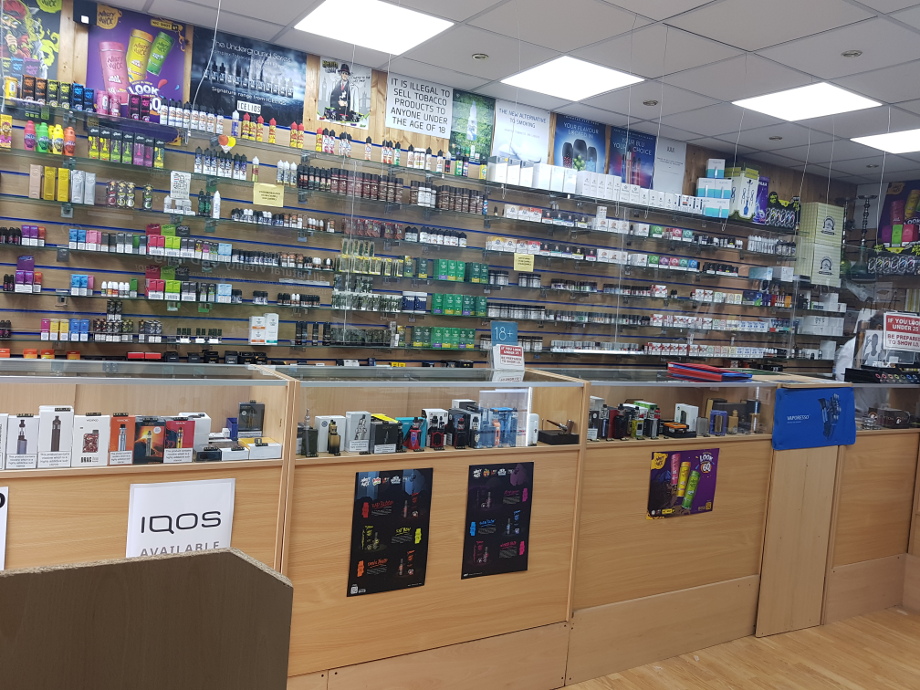 We all know traditional tobacco cigarette smoking is unhealthy and can lead to a vast array of medical problems. Additionally, anti-smoking laws have also made it considerably more difficult to smoke in public.
E-cigarettes in comparison, are safer, cost-effective, and instantly provide a number of health benefits even for the heaviest of smokers, as well as allowing smokers to enjoy an e-cigarette that produces vapour and without offending everybody around them!
Heat-Not-Burn Technology Radlett
Buy Heat-Not-Burn Technology online in Radlett for fast delivery or store pickup. Shop offer Heat-not-burn products use innovative technology to heat tobacco, rather than burning it. How do they work? While most cigarettes reach temperatures of 850°C, heated tobacco works by only heating the tobacco up to 350°C, which stops the tobacco from burning.
When the specially designed tobacco sticks are heated up, they release a flavourful vapour containing nicotine that gives you an authentic tobacco experience - but with no smoke and no ash.
Major advantages of heat not burn products like IQOS
- 95% reduction in harmful chemicals: IQOS reduces the levels of harmful chemicals in the IQOS vapour, on average by more than 95% compared to cigarette smoke.
- No smoke: IQOS doesn't produce smoke, only a vapour, which dissipates much more quickly than the smoke released by a cigarette.
- No ash: IQOS doesn't produce ash, because the tobacco doesn't burn.
- Less smell: IQOS doesn't produce such a strong smell as smoking, so users and those nearby don't have to worry about the lingering smell of tobacco on their hair, hands, clothes and furniture. So your friends, family and pets will be pleased too!
IQOS Radlett
Buy IQOS online in Radlett for fast delivery or store pickup. Shop for all IQOS products for Radlett including IQOS 3 DUO, IQOS 2.4 Plus, Menthol Kit and IQOS 2.4 PLUS.
IQOS HEETS Radlett
Lontech Vape Shop stocks IQOS HEETS for Radlett area which are used with IQOS devices to provide the taste and satisfaction of real tobacco. Offered in 7 variants, Amber Turquoise, Yellow, Blue, Sienna, Sienna Caps, and Green HEETS tobacco sticks are available across the UK.
Juno Kit Radlett
Buy Juno online in Radlett for fast delivery or store pickup. For all Juno manufacturers make one of the best, most durable and easily portable kits of all times. Covered by warranty, these kits come with different pods (that are not refillable), an added feature of fast charging with a 380 mAh battery. The starter kits also include charging cables. The Juno Starter kit.
Juno Pods Radlett
Buy Juno Pods online in Radlett for fast delivery or store pickup. Juno pods pack Box contains 4 prefilled disposable Juno pods 18mg nicotine per pod 1.6ml capacity Flavors
Juul Starter Kit Radlett
Buy Juul online in Radlett for fast delivery or store pickup.  The JUUL Vape Starter Kit, has been designed in the US where its gained enormous popularity. This pod vape kit has been intended for both new users, and existing vapers looking for a discreet mouth to lung vape. Powered by a built in 280mAh battery, it uses disposable JUUL High PG e-liquid pods, and features inhale activation.
Juul Pods Radlett
Lontech Vape Shop stocks Juul pods have been designed for use with the Juul Pod Kit only. These 0.7ml pre-filled pods contain salt nicotine, giving a smoother throat hit than standard nicotine blends, available with 20mg nicotine
RELX Starter Kit Radlett
Buy Relx starrter kit online in Radlett for fast delivery. The RELX Starter Kit has an internal 350mAh battery and utilises easy to change pods. With an innovative ceramic coil the RELX Pods provide excellent flavour and no messy coil changes.
The kit is sleek, stylish and extremely lightweight and whether you are a new vaper looking for the perfect kit to switch to vaping or an existing vaper that is looking for a compact and portable pod kit, it is time to RELX!
RELX Pods Radlett
Buy Relx online in Radlett for fast delivery or store pickup. The RELX Classic Pods with Flavor 2ml 3pcs is specially designed for the RELX Classic Starter Kit. The nicotine is 18mg/ml. With a nice 2ml e-juice tank. The pod is simple and ready to use. Each pod contains about 650 pulls.
The pods for the RELX are made from organic nicotine, providing high quality nicotine salts for a premium e-juice experience.
Vype Starter Kit Radlett
Buy Vype Starter Kit online in Radlett for fast delivery or store pickup. When it comes to pod devices, the Vype Pod Starter Kit is as discreet and quiet as they come. Puff-activated and with a long-lasting battery, this sleek pod kit delivers maximum flavour with minimum fuss.
Vype Pods Radlett
Buy Vype Pods online in Radlett for fast delivery or store pickup. The Vype pods have been designed for use with the Vype Pod Kit only. These 1.90ml pre-filled pods contain salt nicotine, giving a smoother throat hit than standard nicotine blends, available in UK
Areas we cover
Archway
,
Arnos Grove
,
Barnet
,
Borehamwood
,
Burnt Oak
, 
Bushey
,
Chorleywood
,
Cockfosters
,
Crouch End
,
East Finchley
,
Edgware
,
Elstree
,
Enfield
,
Finchley Central
,
Golders Green
,
Hadley Wood
,
Hatch End
,
Hendon
,
Hertfordshire
,
Highgate
,
Kentish Town
,
Kingsbury
,
Middlesex
,
Mill Hill
,
Muswell Hill
,
New Southgate
,
North Finchley
, 
North London
,
Northwood
,
Pinner
,
Potters Bar
,
Queensbury
,
Radlett
,
Rickmansworth
,
Southgate
,
St Albans
,
St Johns Wood
,
Stanmore
,
Temple Fortune
,
Totteridge
,
Tring
,
West Hendon
,
Whetstone
,
Woodside Park