Apple Delight E-Liquid By Iceliqs
Only %1 left
SKU
apple-delight-iceliqs
Brands:

Premium Apple Delight E-Liquid
A delightful flavour of green apple, sweet and smooth
Same day UK Dispatch
EU Quality
Available Nicotine Strengths 0 mg Nicotine Free, 6 mg, 11 mg, 16 mg
Apple Delight E-Liquid
Apple Delight E-Liquid By Iceliqs, Try this delightful flavour of green apple, sweet and smooth. The iceliqs originals apple delight e-liquid is a 10 ml bottle of e-liquid, designed to provide a golden delicious apple flavour ideal for everyday vaping. A mouth-watering apple flavour stimulates the tastebuds. Enjoy this apple flavour all day with your e-cigarette.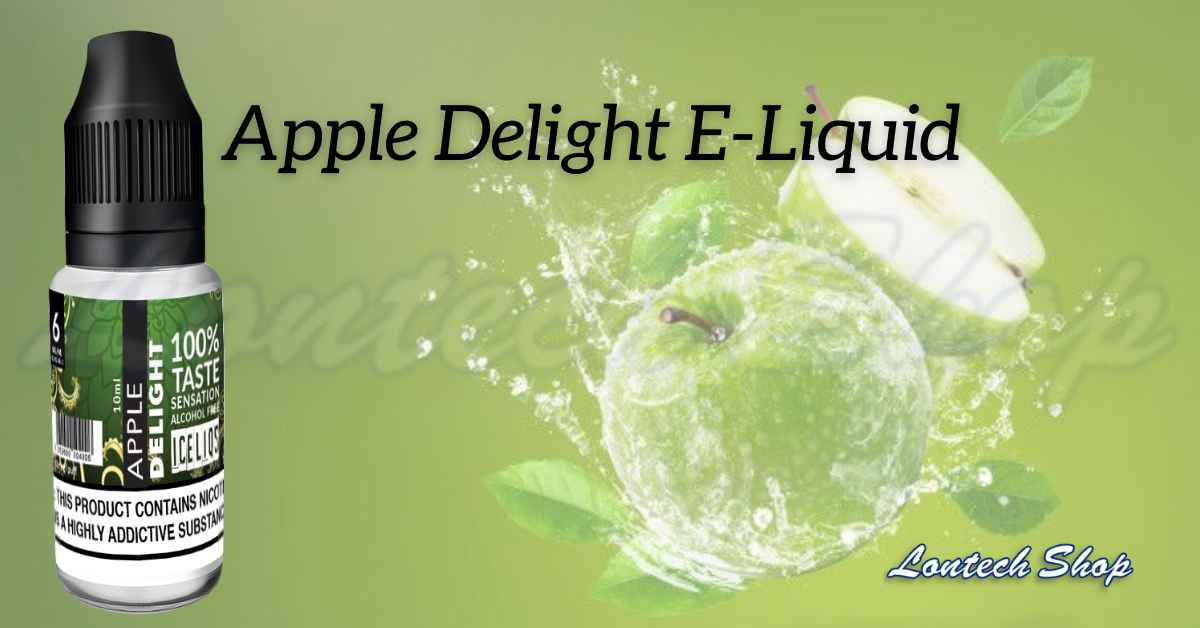 Country of Origin
Apple Delight Vape Juice is formulated in the UK, and made in France.
PG / VG
Apple Delight E-Liquid Iceliqs Originals Combination of 70/30 PG VG - 30 vegetable glycerin and 70 propylene glycol
Volume
Supplied in 10 ml bottle of e liquid
Available Strengths
0 mg Nicotine Free
6 mg
11 mg
16 mg
Information
Apple Delight E-Liquid Iceliqs flavour has been formulated in the UK and made in France
TPD Compliant
Ingredients include USP grade propylene glycol, vegetable glycerin, and nicotine. Flavourings are FEMA/GRAS approved
Preparation and bottling conforms to the highest European safety and hygiene standards, EU Quality
Alcohol free E-Liquid
We are not aware specifically but please be aware it is possible some flavours may contain traces of nuts
Apple Delight Iceliqs E-Liquid
This Apple Delight Iceliqs e-liquids awesome vape e-liquid flavour is a nicotine free e-liquid shortfills which means it is fully compliant with all TPD rules and regulations and has a concentration ratio of 70% VG (Vegetable Glycerine) and 30% Mixed PG (Propylene Glycol) and highest quality food flavourings. The perfect blend for sub-ohm vaping!
Due to TPD (tobacco products directive), new regulations have meant manufacturers can now no longer sell nicotine-containing e-liquids in bottles larger than 10ml. (It's also the reason why vape tanks can now only be 2ml).
To get around this and continue giving vapers the best value for money, shortfills were invented.
Iceliqs Originals Apple Delight E-Liquid
Buy Online Apple Delight Iceliqs Originals E-Liquid from Lontech Vape Shop London UK. No matter what type of flavour you like to vape, there will be something in the ICELIQS range to excite your taste buds.
With 21 great flavours from fruits to tobacco's gourmet to fun, you will not be disappointed. All flavours are made from a blend of naturally extracted ingredients at ICELIQS cutting edge laboratory.
Other flavours are available in Iceliqs Apple, Blueberry, Cherry, Crazy, Double Apple, Forest Fruits, Banana, Passion Fruit, Pineapple, Raspberry, Strawberry & Cream, Vanilla and Watermelon. Menthol & Mints Flavours like Fresh Mint, Glacier Freeze, Spearmint. Tobacco Flavours are Golden Hedges, Golden Hedges, Shag Tobacco, USA Original.
With combined cutting edge e-juice formulation and classic flavour profiles, ICELIQS guarantee a very high-quality end product to suit all vapers alike.
Apple Delight E-Liquid By Iceliqs Near Me
Lontech Vape Shop is the official Iceliqs stores and Iceliqs stockists near to you with the best e cigarette shop near me for vape E-liquid, you can not only find the ideal flavour of your choice but e-liquid that is meticulously checked to ensure they are free of any harmful additive chemicals. This is one of the primary aspects that sets us apart from our peers in the market.
Apple, Blueberry, Cherry, Crazy, Double Apple, Forest Fruits, Banana, Passion Fruit, Pineapple, Raspberry and Strawberry & Cream are among the other flavors available in Iceliqs. Fresh Mint, Glacier Freeze, and Spearmint are some of the menthol & mints flavors available. Golden Hedges, Shag Tobacco, and USA Original are the three types of tobacco flavors.
All orders from our website for same working day dispatch using royal mail service, or pickup it up from our London store.
Lontech Vape Shop is the best go-to online vape shop for all your vaping needs, no matter your budget or your level of vaping experience.

We have the best vapour kits and e-cigarette starter kits for you to feast your eyes upon. All orders placed before 3:30 pm Monday to Friday (excluding bank holidays) are dispatched the same day subject to availability for next day delivery. Orders will not be delivered on a bank holiday and Sundays. Check delivery information
What strength vape liquid do I need?
You'll want to look for the strongest e-liquids, at around 20+ mg. The widespread e-liquid bottle comes with 10 ml of juice, which should be greater than enough to fulfil your cravings. If you get a strong throat hit that isn't always pleasant, think about making an attempt at a liquid with a decrease PG to VG ratios like 50PG/ 50VG or 70PG /30VG.
Is there a difference between e juice and e liquid?
Vape juice, e juice, and e liquid are all terms that mean the same thing. There is no difference between them.
Why is my coil burning so fast?
The brief answer is chain vaping or not having sufficient e liquid in the tank are common motives of coil damage as the wick does now not have time or enough e liquid handy to soak up e-liquid between puffs.
Remember to also feed the coil with e-liquid, AND let it prime and soak in before you start vaping. A dry wick due to this will cause your coil to burn.
Types of E-Liquid
Wondering what unique sorts of e-liquid are available? The primary sorts of e-liquid we provide are:
High PG E-Liquid
High PG e-liquid has a greater ratio of PG to VG. This potential the vape juice is thinner in consistency and will elevate flavour very well. High PG vape beverages are nicely used in vape pens, refillable pod mods and different comparable starter kits. The coil used with high PG e-liquids ought to generally have a resistance over 1 ohm.
Sub Ohm E-Liquid
High VG e-liquids are thicker in consistency and produce massive clouds when vaporised. High VG e-liquids have to typically be used with coils that have a resistance beneath 1 ohm.
50/50 E-Liquid
50/50 e-liquids have a 50% PG, 50% VG ratio, and are tremendous for use in the majority of starter kits. 50/50 liquids provide you with gratifying vapour manufacturing alongside incredible flavour. Different nicotine strengths are available.
Nicotine Salt E-Liquid
Nic salt e-liquids are made the usage of nicotine salts in the location of the common freebase nicotine.
This skill they are smoother to vape at greater strengths and supply a rapid and pleasant throat hit of nicotine that is reminiscent of smoking a standard cigarette.
Nic salts e-liquids ought to be used in low-power starter kits and refillable pod kits.
Shortfill E-Liquid
Shortfills e-liquids are nicotine free and come in brief fill bottles, which means there may be enough space left for a nicotine shot to be combined in.
Add a nic shot for a large volume of nicotine containing e-liquid! This frequently works out more cost effective than shopping for smaller bottles.
Generally, e-liquids will fall into extra than one of these categories.
Is smoking or vaping better for you?
V a p i n g Is Less Harmful Than Smoking. E-cigarettes warm nicotine (extracted from tobacco), flavourings and different chemical compounds to create an aerosol that you inhale. Regular tobacco cigarettes comprise 7,000 chemicals, many of which are toxic.
How can I order products from Lontech Vape Shop?
If you are looking Apple Delight Iceliqs E-Liquid to order products from Lontech Shop, then you can do so by clicking any product information or product code and adding it to the shopping cart and checkout the process to submit your payment information. We accept major credit cards, such as Visa and Mastercard.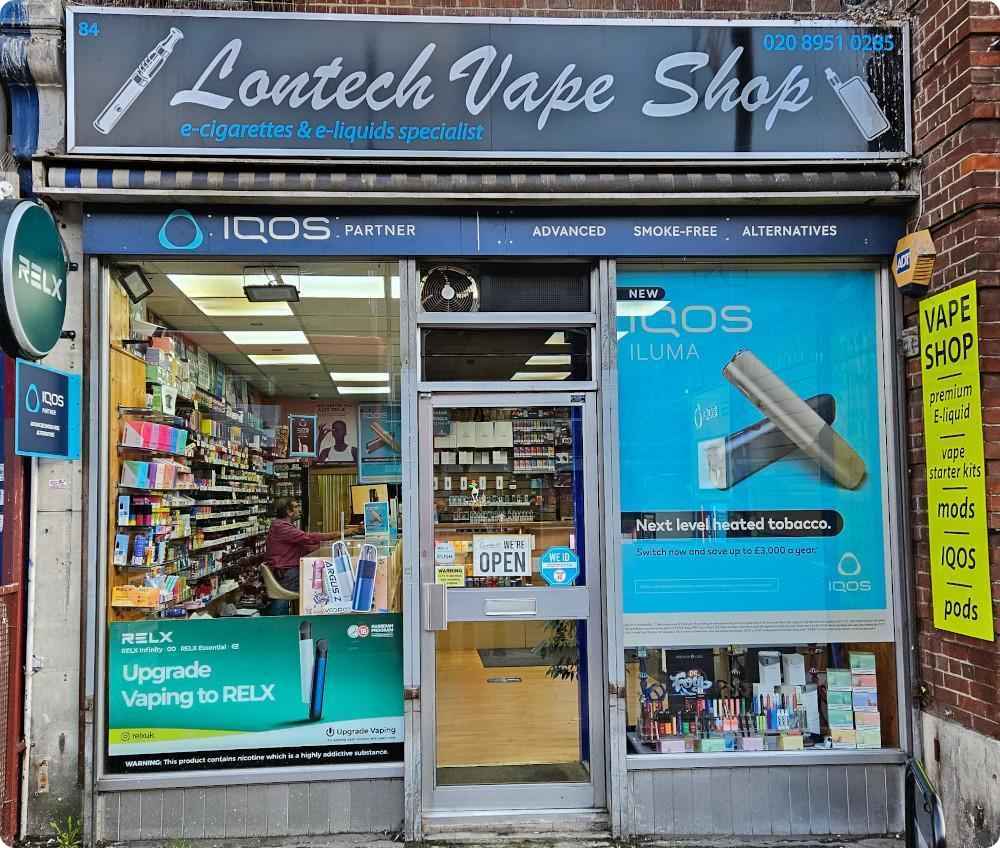 Once your order has been placed, we will immediately send you a shipping confirmation email with the tracking number for your shipment. We hope that you enjoy your experience shopping with us!
Same day Dispatch
Order your Apple Delight E-Liquid By Iceliqs today for fast UK Delivery. All orders placed before 3:30 pm Monday - Friday (excluding bank holidays) are dispatched the same working day subject to availability.
Standard Shipping
Royal Mail Signed For 1st Class starts from £2.99
Special Delivery*
Royal Mail Special Delivery Guaranteed by 1 pm is £9.99
Deliveries take up to 1 - 2 working days and are delivered between 8 am - 9 pm (excludes Weekends & Bank Holidays).
*Special Delivery Notes
By selecting this option, you are upgrading the shipping method to the Royal Mail UK Special Delivery Next Day (after dispatch) Service which includes up to £500 compensation for loss or damage. You will receive your order the next working day after we ship it, (which is NOT necessarily the same as the next day after you place your order.) For more information regarding this and other Royal Mail services, please visit the Royal Mail website.
Age Verification
You must be 18 years of age to buy e-liquids and vaping products from our website.
Electronic Cigarettes, tobacco vaping, tobacco products and e-liquid should not be used by pregnant women or people who are intolerant or allergic to a blend of glycerol propylene, a special blend of glycerol or Vegetable Glycerine.
Warning:
Keep out of reach of children and pets.
Vape products have nicotine which is a highly addictive substance. Over time, your brain and body get used to having nicotine, which means you may have nicotine withdrawal symptoms when you quit vaping.
If you disagree with any part of these terms and conditions or our privacy policy, please do not use our website.
Only for use by adults
NOT FOR SALE TO MINORS.
Talk To A Vape Expert
Need some advice? Please contact our customer service on 0208 951 0285 and we will be happy to help! or email us
We found other products you might like!