Lychee Ice Geek Bar by GeekVape
Brands:

Lychee Ice
20mg nicotine salt e-liquid
Disposable pre filled vape device
575 puffs
Lychee Ice Geek Bar GeekVape
The Lychee Ice Geek Bar by GeekVape is a disposable vape device pre filled with 20mg nicotine salt e-liquid.
Flavour - Lychee Ice
The geekvape geekbar disposable has a colourful crystal-like smooth finish and boasts a 500mAh battery, so you will never need to waste a drop.
GeekBar Disposable Vape Pods is a incredible brand that features a concentration ratio of 50% VG ( Vegetable Glycerine ) and 50% Mixed PG ( Propylene Glycol ) high-quality food flavourings and Salt nicotine. A ideal device for on the go MTL ( Mouth To Lung ) vaping!
The disposable pod kit has high-capacity pre filled tank contains 2ml of e-liquid which last 575 puffs
Designed to imitate the inhale of a cigarette, the bar produces a small quantity of vapour for an MTL (Mouth To Lung).
No refill
NO charge
NO change pods
NO change coils
Simply inhale.
The bar disposable pod is compact and light, making it perfect for using while travelling, commuting or on nights out, or even as a backup device.
This kind of disposable vape kit is perfect for new vapers looking to make the change from smoking and offers a vaping fashion similar to that of a cigarette however with a smoother inhale and bursting with enjoyable flavours.
Each of the bar disposable pod devices comes ready to use with an absolutely charged internal battery that has ample power to grant up to approximately five hundred - 600 puffs.
The geek disposable vapes disposable pod devices are pre filled with 2 ml of nic salt e-liquid that offers a clean inhale and satisfying nicotine hit.
Here at Lontech Vape Shop, we have a big selection of geek bar flavours / disposable vape kits/ geek bar pro / geek bar 1500 puffs for you to revel in from many different producers that are full of flavour and offer a fantastic vaping experience.
Lontech Vape Shop stocks a wide range of flavours from fruits, menthol, mint, tobacco, creamy, energy drinks and so on. Just inhale No hassle, no fuss and easy travelling Disposable vape pods are lightweight, pre-filled with 2ml of pre-filled Salt Nicotine, nic salt providing a mouth-to-lung and nice throat hit and can provide up to 700 puffs per puff bar, equivalent to 40 cigarettes. Top brands of puff bars like Bubblemon, Elf Bar, Geek Bar, Nasty juice, Frumist, Waka, Sky Crystal Pro, Lost Mary, Happy Vibes Twist 3500 and ELUX offer TPD compliant disposable vape devices.
We stock the best disposable vape with 2% 20 mg nicotine strength for a smooth throat hit with next day delivery.

All orders from our website for same working day dispatch using royal mail service, or pickup up from our London store.
Lontech shop is the best go-to online vape shop for all your vaping needs, no matter on budget price or your level of vaping experience.
How can I order Lychee Ice Geek Bar by GeekVape from Lontech Vape Shop?
If you are looking to order products from Lontech Shop, then you can do so by clicking any product information or product code and adding it to the shopping cart and checkout the process to submit your payment information. We accept major credit cards, such as Visa and Mastercard. Once your order has been placed, we will immediately send you a shipping confirmation email with the tracking number for your shipment. We hope that you enjoy your experience shopping with us!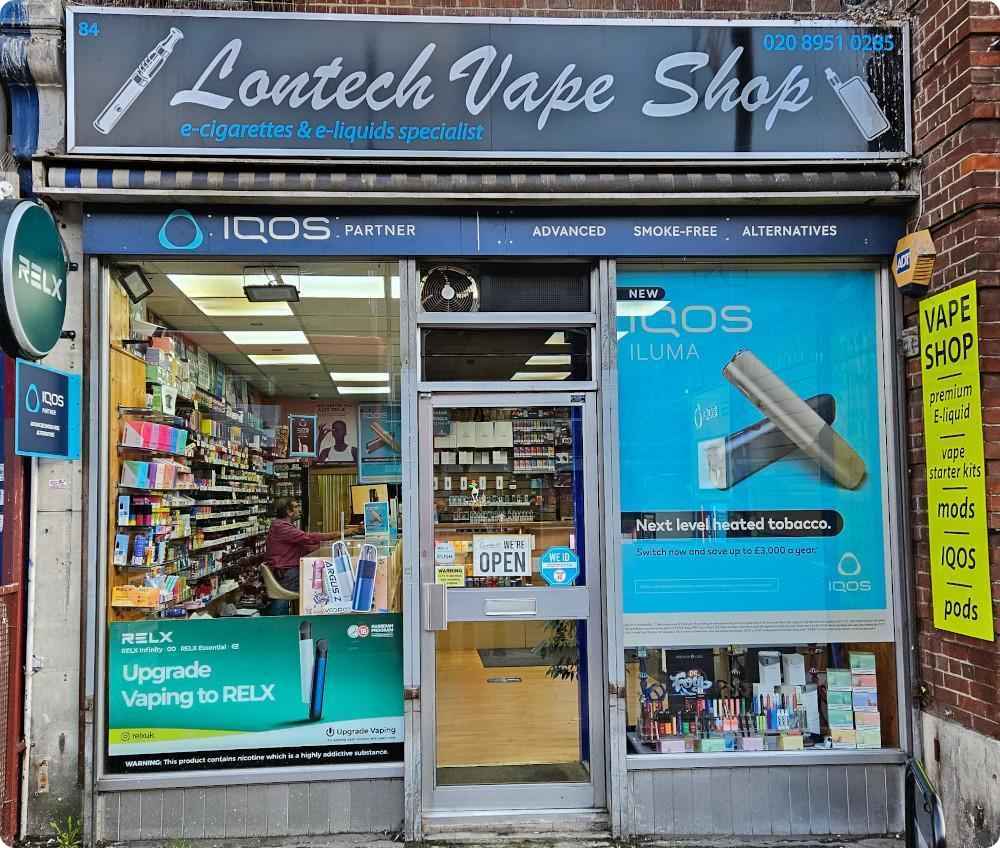 All orders placed before 3:30 pm Monday to Friday (excluding bank holidays) are dispatched the same day subject to availability for next day delivery. Orders placed after 4 pm on Saturday will be dispatched on the following Monday, while orders placed on public holidays will be dispatched on the next working day. This ensures that you receive your device as quickly as possible, so you can start enjoying your vape right away. Orders will not be delivered on bank holidays and Sundays.
Age Verification
You must be aged 18 years old to buy e-liquids and vaping products from our website.
Electronic Cigarettes, tobacco vaping, tobacco products, cigarette products, and e-liquid should not be used by pregnant women or people who are intolerant or allergic to propylene glycol or vegetable glycerine
Warning:
Keep out of reach of children and pets.
Please note this site is restricted to selling only in the UK
If you disagree with any part of these terms and conditions or our privacy policy, please do not use our website
Vape products have nicotine which is an addictive substance. Over time, your brain and body get used to having nicotine, which means you may have nicotine withdrawal symptoms when you quit vaping
The electronic cigarette, it is important to remember, is not a smoking cessation device and non-smokers should not approach this product
Only for use by adults age of 18+
NOT FOR SALE TO MINORS
Talk to Vape Customer Services
Please contact our customer service on 0208 951 0285 and we will be happy to help! or email us