Blueberry Kiwi Happy Vibes Twist 3500 puff Disposable Vape
SKU
blueberry-kiwi-happy-vibes
Brands:

Disposable vape device flavour: Blueberry Kiwi
4 x 2ml E-Liquid flavour Pods in one device
TPD Compliant disposable device
20 mg nicotine salt-based e-liquid
Twist Feature
4 x Mesh-Coil
50 VG/ 50 PG
Non rechargeable disposable bar
Same day Dispatch
Next day UK delivery
Blueberry Kiwi Happy Vibes Twist 3500 puff Disposable
The Blueberry Kiwi Happy Vibes Twist Disposable Vape is a uniquely designed disposable vape and compact and easy-to-use vaping device that comes with 4 x 2 ml E-Liquid pods all in one device. The pods are TPD compliant, meaning they adhere to the regulations set by the European Union's Tobacco Products Directive. Each pod contains 20 mg of nicotine salt-based e-liquid, which delivers a satisfying nicotine hit while producing a flavorful and smooth vape.
The twist feature of this device allows the user to switch between the 4 x Mesh Coil pods, giving them the option to try out the same e-liquid with a
brand new coil. The Blueberry Kiwi flavour provides a unique and delicious taste, with the sweet and tangy blueberries perfectly balanced with the tropical and refreshing kiwi. It is a perfect flavour for those who are looking for a fruity and sweet option with a touch of freshness.
The Happy Vibes Twist 3500 Disposable Vape is designed with a 50 VG/ 50 PG ratio, which is a balance between vegetable glycerin and propylene glycol. This ratio provides a good balance between vapour production and flavour intensity, giving the user a satisfying vaping experience. The four tanks have been depleted, simply twist the top half of the disposable and start vaping again, with consistent flavour thanks to each tanking having a new coil.
This device is non-rechargeable, which means that once the battery runs out, the user will have to dispose of the entire device and purchase a new one. This makes it a great option for those who are new to vaping or for those who are looking for a convenient and disposable option.
Happy Vibes Twist flavours
Enjoy a satisfying and affordable vaping experience with the Happy Vibes Twist 3500 Puff Disposable Devices in delicious e liquid like Berry Lemonade, Blackcurrant Menthol, Blue Razz Lemonade, Blueberry Cherry Cranberry, Blueberry Kiwi, Blueberry Raspberry, Blueberry Sour Raspberry, Cotton Candy, Crazy Blue, Fizzy Cherry, Fresh Mint, Gummy Bear, Kiwi Passion Guava, Lemon & Lime, Pink Lemonade, Skitals, Strawberry Kiwi, Red Apple ice, Vimto, Watermelon Ice. When one of the four tanks is depleted, simply unscrew the top portion of the twist, then start vaping again with consistent flavour thanks to each tank having a fresh brand new coil. The built-in battery in each Twist is a big, long-lasting 1300 mah.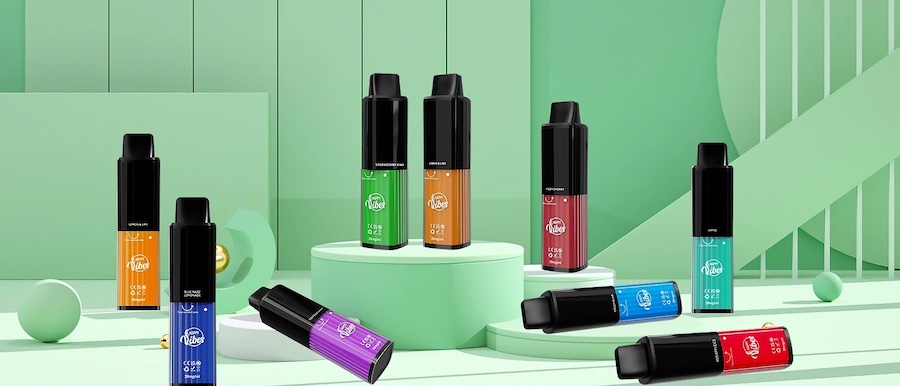 Blueberry Kiwi Happy Vibes Twist 3500 puff Disposable Vape Near me
If you're looking for the Happy Vibes Twist 3500 puff Disposable Vape near me, then look no further! The Lontech Shop is here to sell you a disposable vape and ship it to you. Just place an order and we will ship it the same day for next-day delivery.

How can I order products from Lontech Vape Shop?
If you are looking for Kiwi Blueberry Happy Vibes Twist 3500 puff Disposable to order products from Lontech Shop, then you can do so by clicking any product information or product code and adding it to the shopping cart and checkout the process to submit your payment information. We accept major credit cards, such as Visa and Mastercard.
Lontech Vape Shop stocks a wide range of vapes from fruits, menthol, mint, tobacco, creamy, energy drinks and so on. Just inhale No hassle, no fuss and easy travelling Disposable vape pods are lightweight, pre-filled with 2ml of pre-filled Salt Nicotine, nic salt providing a mouth-to-lung and nice throat hit and can provide up to 700 puff count per puff bar, equivalent to 40 cigarettes. Top brands of puff bars like Bubblemon, Elf Bar, Geek Bar, Nasty juice, Frumist, Waka, Sky Crystal Pro, Lost Mary and ELUX Legend offer TPD compliant disposable vape devices.
Once your order has been placed, we will immediately send you a shipping confirmation email with the tracking number for your shipment.
We hope that you enjoy your experience shopping with us!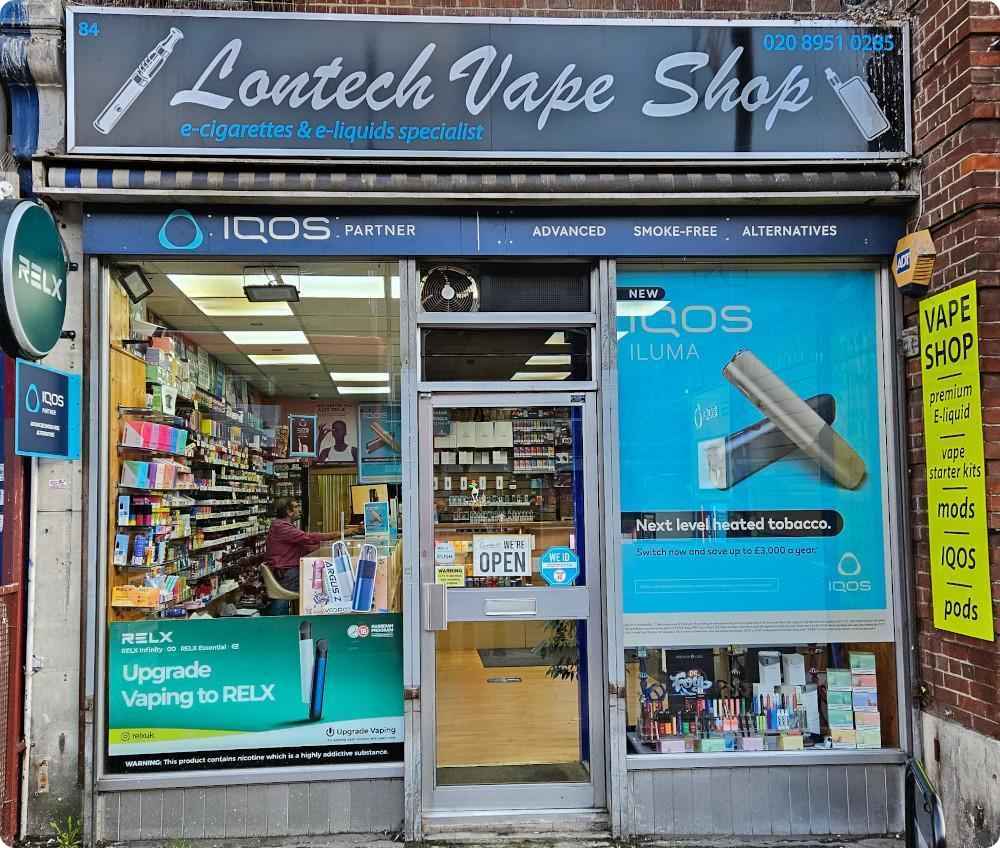 Shipping & Delivery
Same Day Dispatched
Order your Blueberry Kiwi Happy Vibes Twist disposable vape device today for fast delivery. All orders placed before 3:30 pm Monday - Friday (excluding bank holidays) are dispatched the same working day subject to availability. Orders placed on a Saturday after 3:30 pm or Sunday will be processed on a Monday.
Standard Shipping
Royal Mail Signed For 1st Class postage starts from £2.99
Deliveries take up to 1 - 2 working days and are delivered between 8 am - 9 pm Monday - Friday (excludes Weekends & Bank Holidays). Sorry for any inconvenience and thank you for your patience and understanding.
Special Delivery*
Royal Mail Special next working day Delivery Guaranteed by 1 pm is £9.99
Age Verification
You must be 18 years of age to buy e-liquids and vaping products from our website, accepting our Terms and Conditions, and Privacy Policy.
Electronic Cigarettes, tobacco vaping, nicotine products, tobacco products and e-liquid should not be used by pregnant women or people who are intolerant or allergic to Propylene Glycol or Vegetable Glycerine.
Warning:
Keep out of reach of children and pets.
Vape products have nicotine which is a highly addictive substance. Over time, your brain and body get used to having nicotine, which means you may have nicotine withdrawal symptoms when you quit vaping.
Only for use by adults
NOT FOR SALE TO MINORS.
Talk To A Vape Expert
Need some advice? Please contact our customer services on 0208 951 0285 and we will be happy to help! or email us
We found other products you might like!