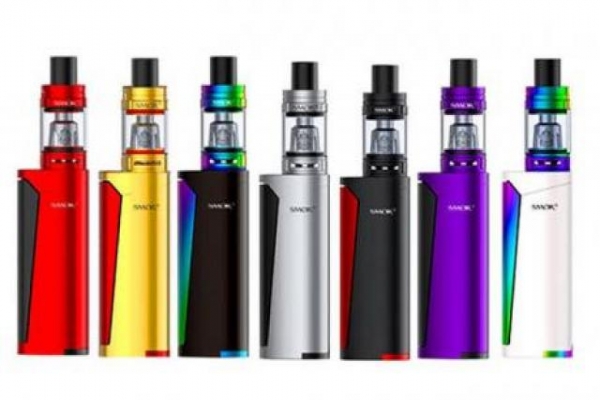 Here are the top 3 you can't afford to miss
It goes without saying that you deserve only what's best, which includes vaporisers too. Case in point, here is an unmissable list of three vaping kits which will make you taste the elixir of life, cost-effectively. Read on!
Juul ePod
A brand like Juul needs no introduction, nor does its one-of-a-kind vaping starter kits. Famous for its unique mouth to lung vaping experience, Juul starter kits make the cut for both beginners and pros. Available with four pods of liquid, try new flavours and keep the fun going with great battery life. One way or the other, this starter kit is an affordable investment. Buy Now
Innokin
Next on our list is another leading brand which has manufactured some of the most popular vaporisers of all times- Innokin. Characterised by its convenience and fantastic compatibility with various accessories, Innokin vaporisers can make you fall in love with vaping like never before. Try Endura T20 starter kit and Jem starter kit to see what we mean.
Blu ePod
Last but not least, Blu made a few tweaks in their design, which worked exceptionally well for them. Take Blu Ace vaporiser for instance, which is available at the leading vape shop online in London, UK. It comes with a handy and sleek design which allows you to vape while charging too. Also, it's vape pen starter kit will enable you to put in little pods instead of re-filling, making the whole process effortless.

A serious vaper understands the value of high-quality products and what anything less than it can do to your body. When choosing a new and unique vaporiser for yourself, make sure you keep these top three suggestions in mind to make a choice you won't regret.
Relx ePod
The RELX Starter Kit has an internal 350mAh battery and utilises easy to change pods. With an innovative ceramic coil the RELX Pods provide excellent flavour and no messy coil changes.

The kit is sleek, stylish and extremely lightweight and whether you are a new vaper looking for the perfect kit to switch to vaping or an existing vaper that is looking for a compact and portable pod kit, it is time to RLEX!.  Buy Now
Juno ePod
The Juno Vape Pods are available in several different flavors and can be split into their Element collection which can be bought in pack of four, which include the
Fruit
Tobacco
Menthol
Dessert
Pretzel Graham
Blue Raspberry
Strawberry Kiwi
Cucumber Freeze
Cinnamon Menthol
Mint Berry
Mango
Banana
Grape Apple
Strawberry Ice
Key Lime Pie
Strawberry Watermelon
These pods can be attached to the kit without any substantial added weight. The pods come with an unalterable nicotine content of 18 mg and offer about 400 puffs before they run out. Buy Now
Vype ePod
When it comes to pod devices, the Vype ePod Starter Kit is as discreet and quiet as they come. Puff-activated and with a long-lasting battery, this sleek pod kit delivers maximum flavour with minimum fuss. Buy Now