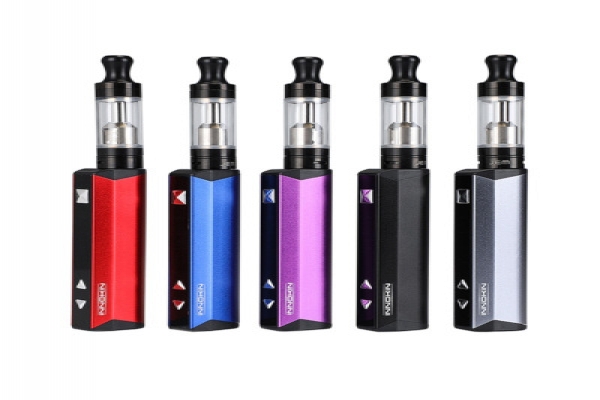 Innokin JEM / Goby Starter Kit 100% Will It Help Smokers Quit?
The Innokin Jem / Goby is a new starter kit release from a brand known for both safety of their devices and never forgetting their roots – in other words at the end of the day vaping is a healthier replacement to smoking.

In the Box
1 x JEM Battery (1000 mAh capacity)
1 x JEM Tank (2ml EU Compliant)
2 x JEM 1.6 Ohm Coils (1 pre-installed)
1 x Micro USB Charging Cable
1 x Quick Start Guide
Spare Parts
Innokin JEM/Goby Kit Specs
E-liquid capacity: 2ml
Battery type: 1000mAh (built-in)
Power output: 10 to 13.5 Watts (variable)
USB charge port on the battery
Up & down arrows to adjust wattage
Pyrex glass e-juice tank
Mouth-to-lung (MTL) style drip-tip
Adjustable airflow on the tank base
Available in different colours Purple, Red, Blue, Grey, or Black
JEM/Goby Quick Start Guide
X5 clicks of the fire button on and off
Remove the coil by unscrewing the base and prime your coil and replace!
Unscrew top cap to fill and close
Wait 10 minutes
Use up and down buttons to set wattage/power
Press fire – inhale and vape!