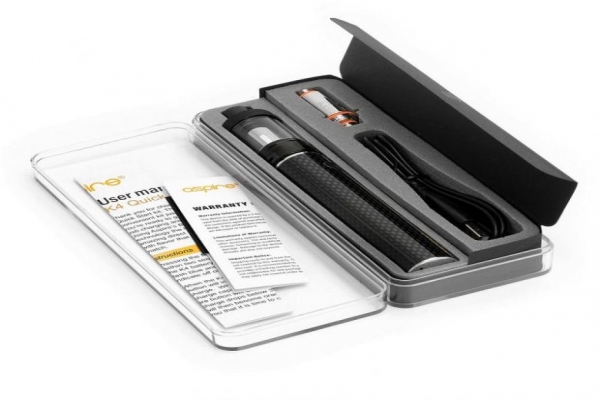 Since 2013, their designers and market researchers have done a commendable job by putting their creative sides to work, which reflects in their latest models. Since innovation is their second name, here is a list of three Aspire kits which stand true to their reputation.
Aspire Zelos 50W kit
All that glitters is not gold, but this shining vape kit by Aspire is a real diamond in the market. Aspire Zelos 50W kit comes with a large in-built 2500mah battery and a 2ml mouth to lung tank for a highly satisfying experience. Choose from three colour options and enjoy the sleek design in style.
Aspire Slym kit
Another popular Aspire product is the Aspire Slym kit. This particular variety was designed and manufactured keeping the needs of travelling vapers in mind, and it turned out to be a big hit in the market. Available in three colour variants and with a 1000mah battery, slip the Slym kit in your pocket and have an exceptional vaping experience on the go.
Aspire K3 quick start kit
What makes Aspire K3 starter kit a must-have for all novices is its convenient use and pocket-friendly price. Such a starter kit comes with refillable tank which enables you to try as many flavours as you like with ease. Also, the design is quite sleek and impressive, that makes it even more popular among the beginners.
It goes without saying that Aspire vaping products never fail to impress, and these three vaporisers are the leading examples of the same. What are you waiting for? Get your Aspire kit today and embark on your heavenly journey to vaping ASAP.